Adorable Cute Candle Favor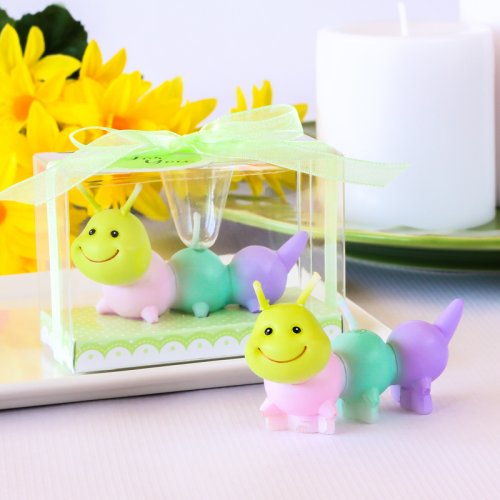 Little Caterpillar Candle Favor
Quick View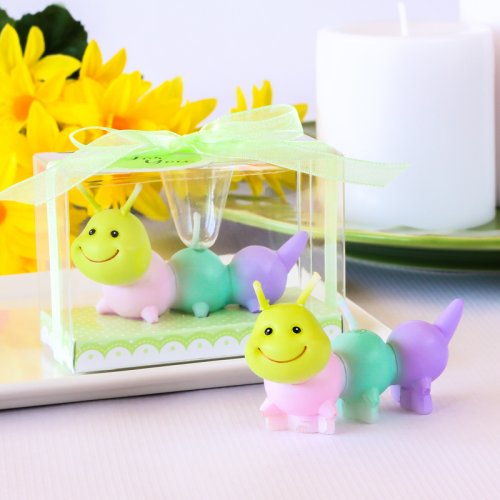 Little Caterpillar Candle Favor
Get your critter-themed baby shower started on the right foot with this adorable caterpillar candle favor! Anything but creepy and crawly, this cute little guy is sure to light up your shower in the best possible way, and makes a great accent to garden party themes too! Each candle is fashioned into the shape of a baby caterpillar and comes pre-packaged in its own clear gift box tied with green ribbon and a "For You" ...
View Product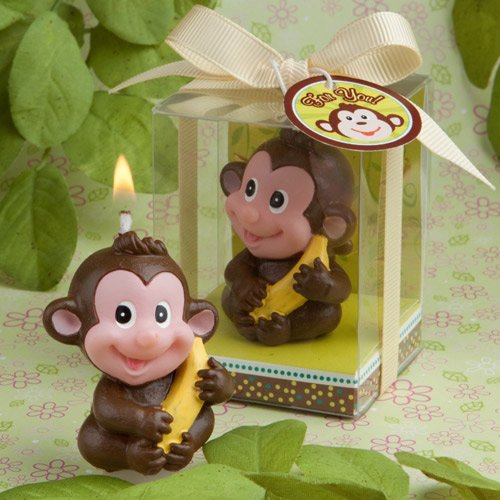 Quick View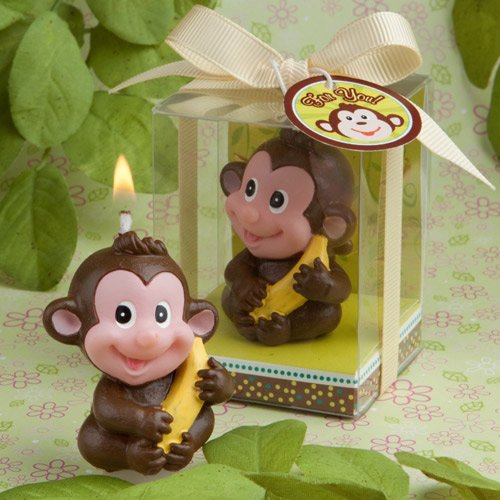 Monkey Candle Favor
Your baby shower guests will go ape over this adorable candle favor. This cute monkey candle comes in its own presentation box, ready to give to guests. When burned, the candle has a pleasant floral scent. This candle makes a great accent to any jungle or animal theme.
View Product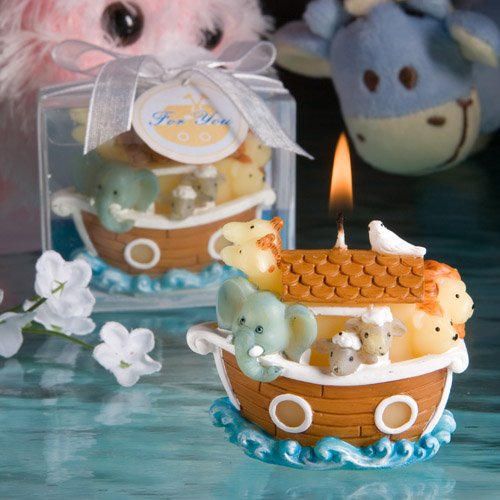 Quick View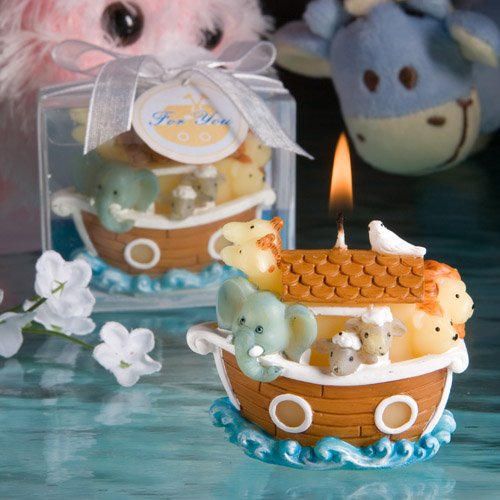 Noah's Ark Candle Favor
Your party guests will adore this cute candle favor. Fashioned in the shape of a scene from the classic biblical tale, this candle comes in its own custom presentation box ready to be given to guests. These candles make great decorative accents to any animal theme, and can be kept as keepsakes to be enjoyed for years to come.
View Product