Adorable Cute Favor Boxes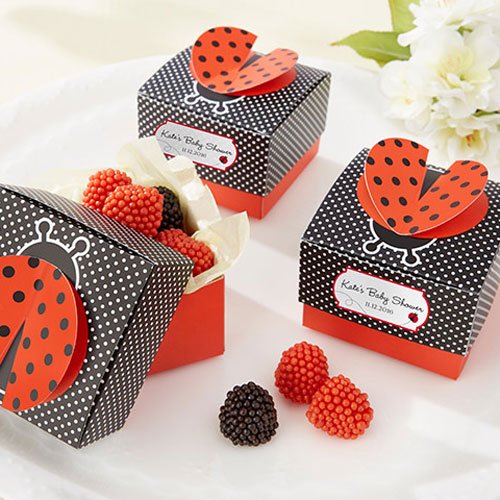 Personalized 3-D Wing Ladybug Favor Boxes
Quick View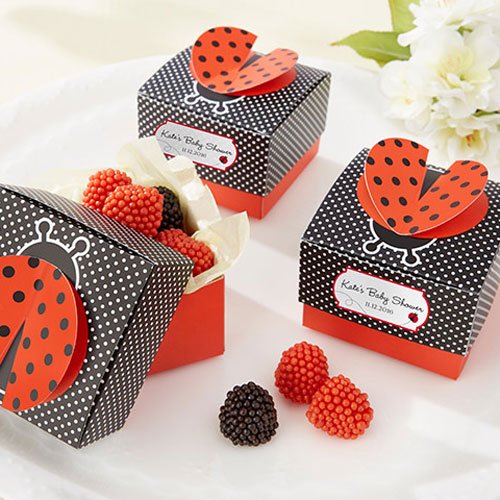 Personalized 3-D Wing Ladybug Favor Boxes
Prepare for your little love bug's arrival with these stylish ladybug-themed baby shower favor boxes. An adorable sign of good luck, these little ladybug boxes feature a cute wing-shaped cutout at the top that makes it really pop. Simply pop off the top and add in your favorite treats so all your guests have something sweet to take home. Each box comes with a personalized label complete with your name and event date or a ...
View Product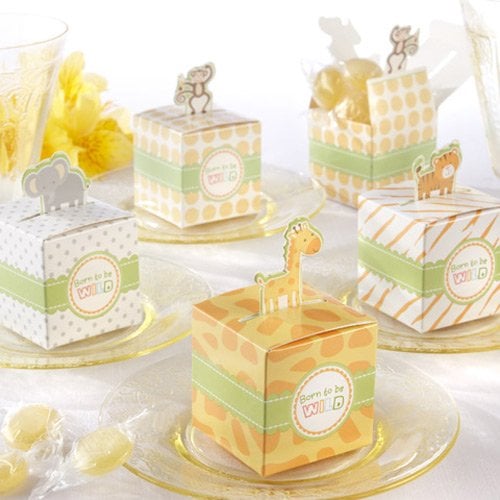 Mini Jungle Animal Favor Boxes
Quick View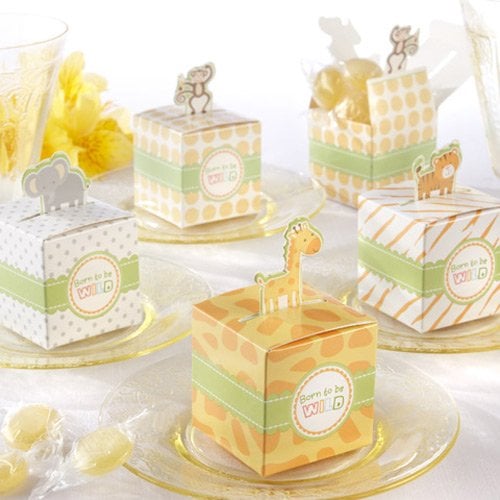 Mini Jungle Animal Favor Boxes
Herd your crowd with these cute jungle animal favor boxes! In stripes and spots, our jungle tots are on their way to your baby shower, where they rawr with sweet and joyful thanks to each and every guests! Four baby jungle animal favor boxes, each one celebrating a different adorable baby animal a monkey, a tiger, an elephant and a giraffe with a different design to represent the animal on each box. Box decoration includes ...
View Product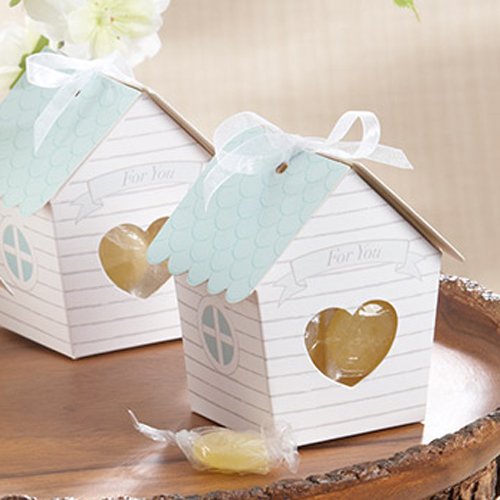 Quick View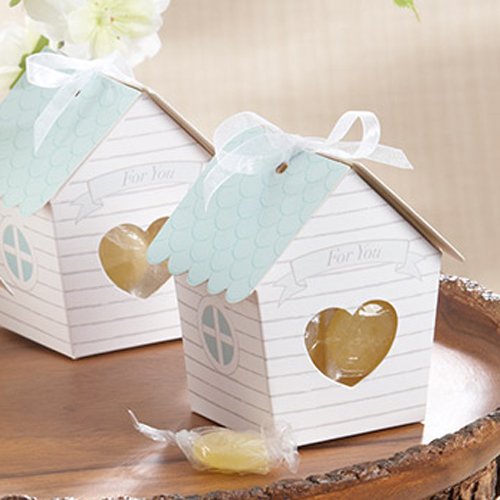 Bird House Favor Boxes
These bird house favor boxes are the perfect way to celebrate your growing love nest! Your baby shower guests will adore these favor boxes, which are made from sturdy cardstock and fashioned in the shape of cute little bird houses. Each bird house features a heart-shaped display window, giving guests a sneak peek of the goodies they get to take with them. Fill them with treats or trinkets and invite guests to take them home! ...
View Product