Baby Shower Personalized Cards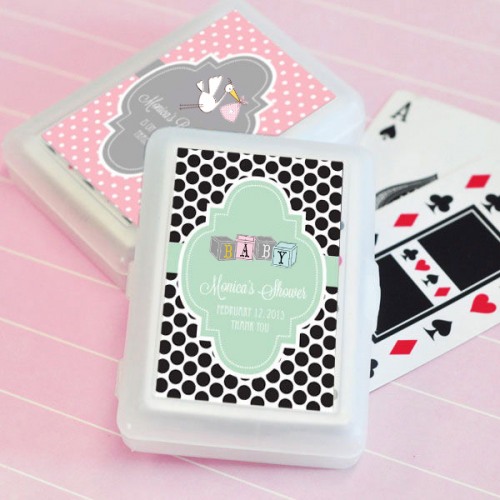 Baby Shower Playing Cards with Personalized Labels
Quick View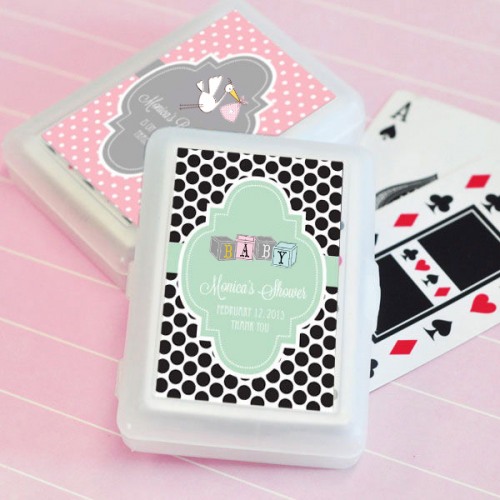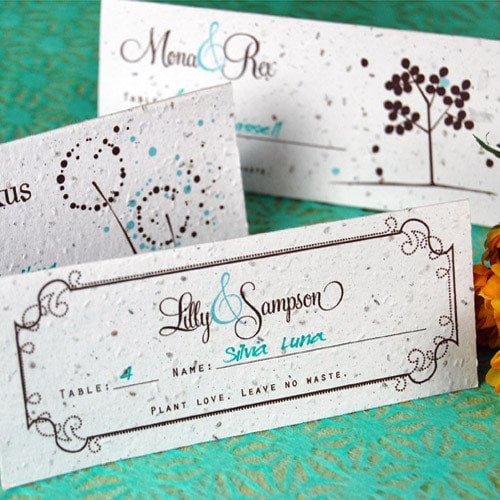 Plantable Seed Place Card
Quick View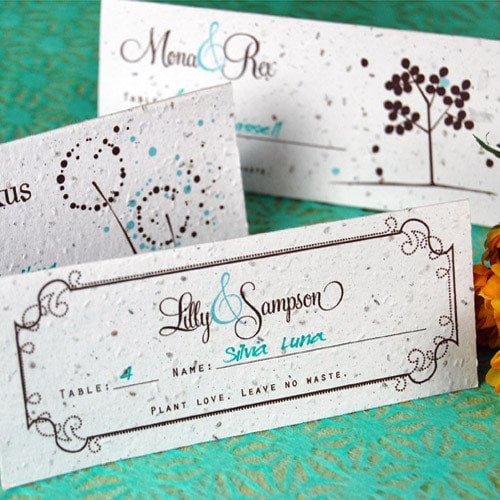 Plantable Seed Place Card
Add a special touch to your garden-themed event with this plantable seed place card. Each white place card is made of biodegradable paper embedded with wildflower seeds. Available in nine designs: bird, bud, filigree, feather, paradise, forever, wish, leaf and tree. Perfect for baby showers, eco-friendly bridal showers and weddings.
View Product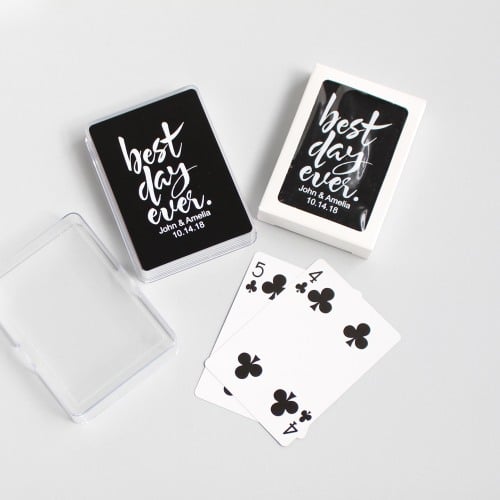 Quick View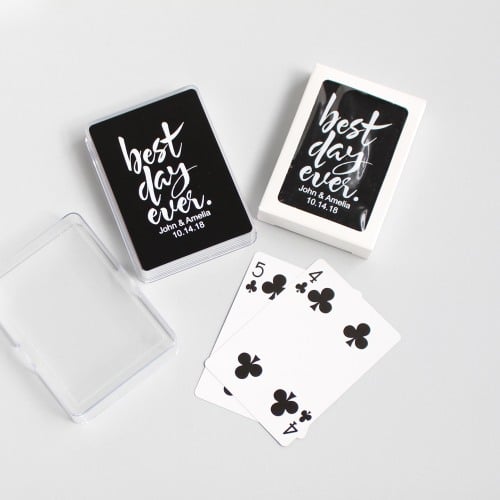 Customized Playing Cards
Make your guests smile with this original and creative customized playing cards. Great for a vegas-themed birthday party, weddings, and baby showers. Customized these cards by choosing colors, a design and add your own unique text.
View Product