Baptism Candles Decorations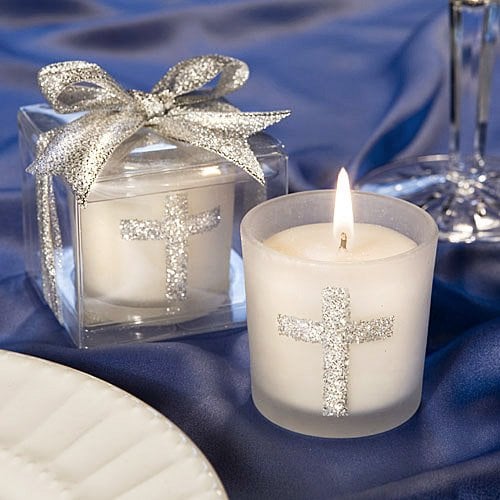 Glitter Cross Votive Candles
Quick View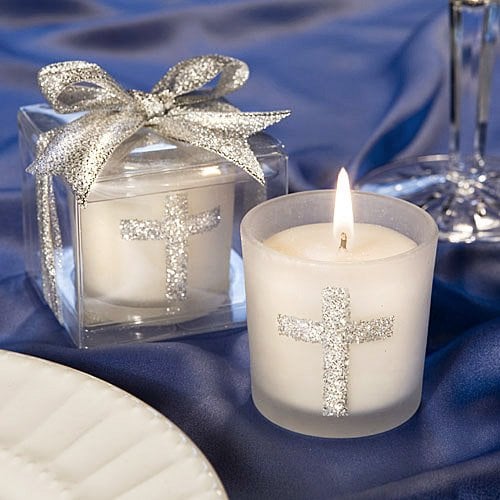 Glitter Cross Votive Candles
Your baby's Christening, Baptism or First Holy Communion is a special day for the whole family. Show your guests your appreciation for their attendance by handing out favors to commemorate the event. This precious frosted glass votive candle is decorated with a glittery silver cross making it perfect for any religious event. This simple, classy gift will surely warm hearts.
View Product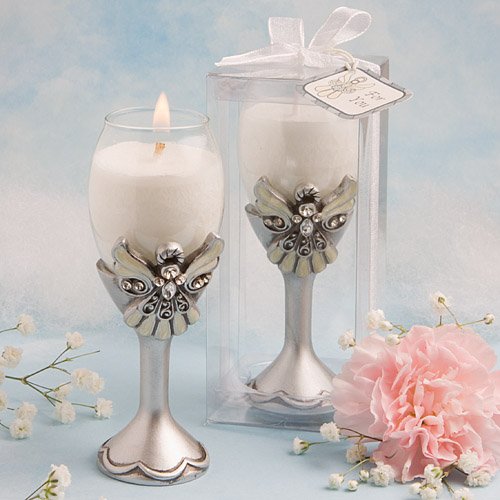 Angel Champagne Flute Candle Holders
Quick View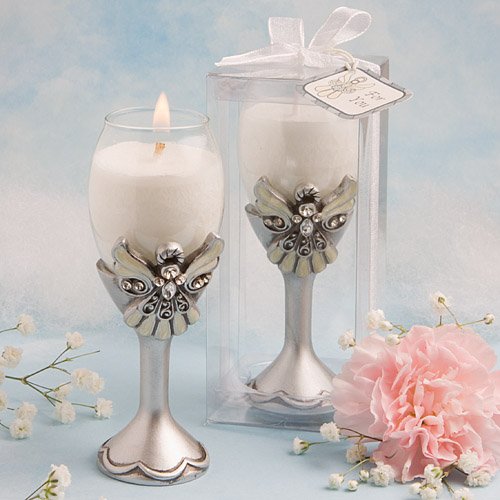 Angel Champagne Flute Candle Holders
Add a touch of sophistication to your religious or holiday party with these elegant candle holders. Made from resin and hand-blown glass, these candle holders are fashioned in the shape of a champagne flute accented with a beautiful angel. Candle holders can be easily incorporated into centerpieces and lighting arrangements. They can also be given to guests as gifts, and come individually packaged in presentation boxes.
View Product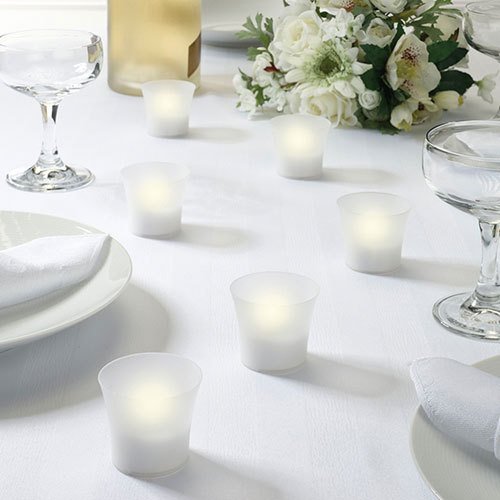 Battery Operated Votive Candles
Quick View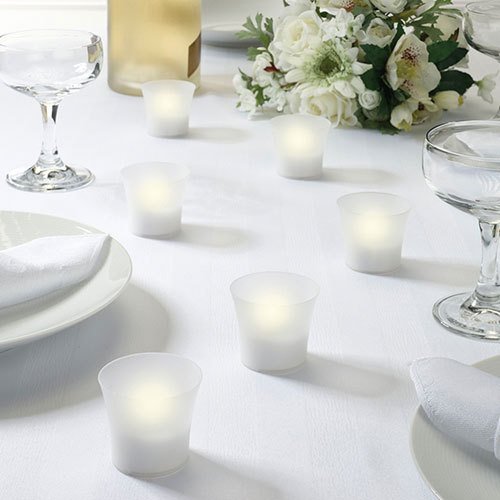 Battery Operated Votive Candles
Dreaming of a candlelit party without the worry of open flames? Battery operated votive candles are the safe alternative to real candles. Each flickers and glows so realistically, you'll want to use them over and over again.
View Product