Biscotti Party Favors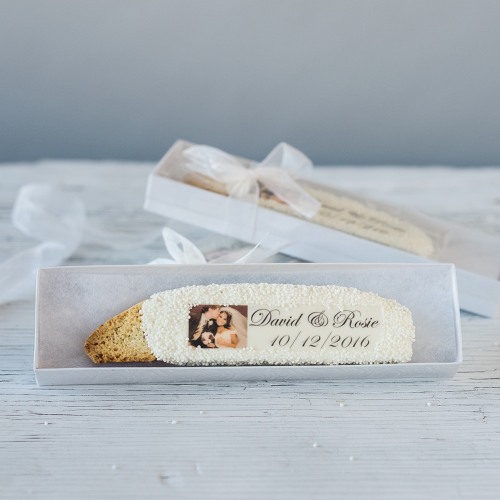 Personalized Photo Biscotti
Quick View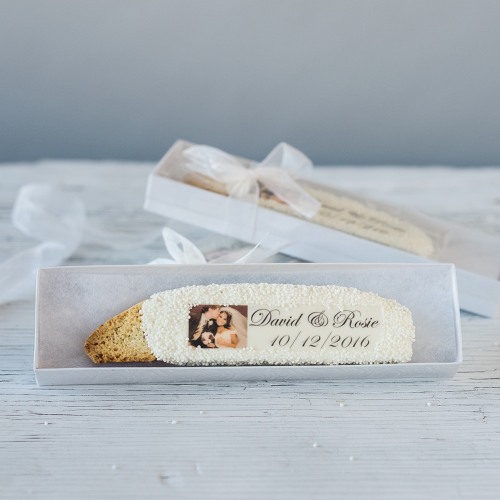 Personalized Photo Biscotti
Product Specs Dimensions: 6.75"L x 1.75"W Shelf Life: approx. 4 months Minimum Order: 12 Note Please note that this item can only be shipped via 1-Day Shipping for delivery dates between May 5th and September 30th, and 2-Day Shipping the rest of the year. Product Description These personalized photo wedding biscotti favors are as close as you can get to edible elegance. Each delectable delight is hand-dipped in real Belgian white chocolate and printed with ...
View Product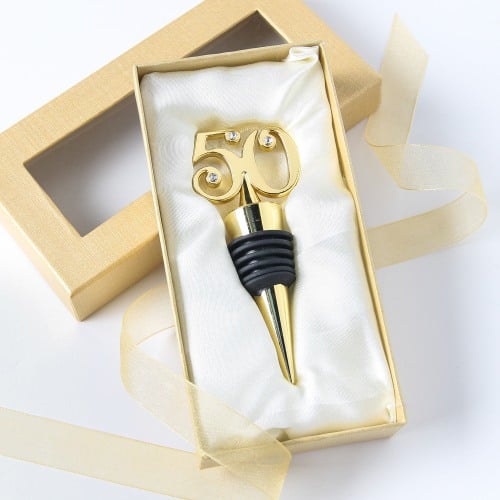 50th Anniversary Wine Stopper
Quick View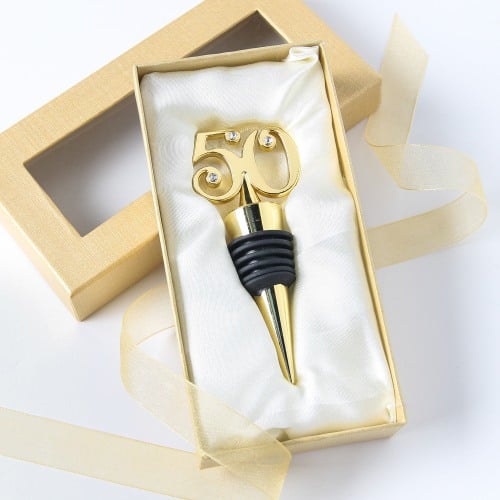 50th Anniversary Wine Stopper
Product Specs Dimensions: 4"L x 1"W, 1.5"H Minimum order: 6 Product Description For the big five-oh, you'll want to go all out! Pop the corks and celebrate but make sure to have plenty of these 50th anniversary wine bottle stoppers on hand. Great as 50th anniversary favors! Gorgeous in gold, each bottle stopper is shaped like the number 50 and features three glittering rhinestone accents. The rubber stopper atop a chrome base keeps wine in ...
View Product