Bridal Mint Tin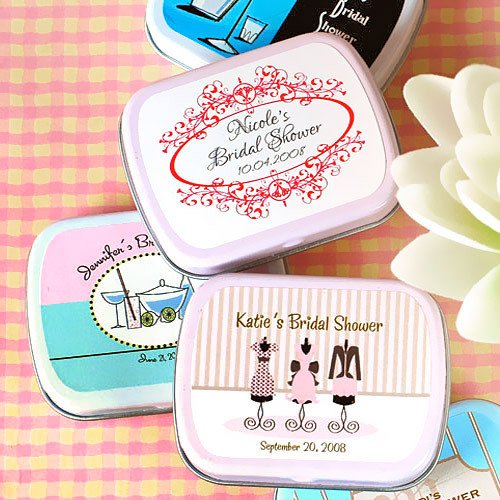 Exclusive Personalized Bridal Shower Mint Tins
Quick View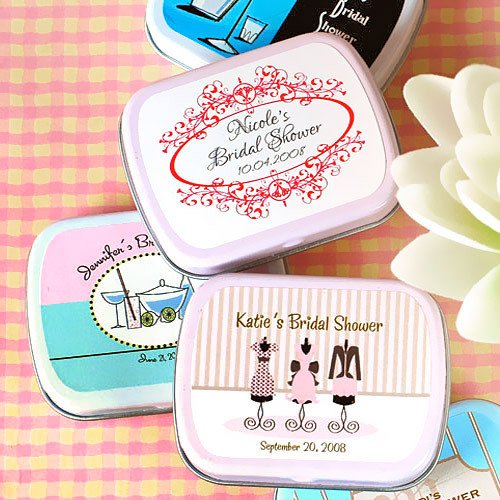 Exclusive Personalized Bridal Shower Mint Tins
Pretty and practical, this little box of refreshing mint candy will become a girl's best friend. Tuck one in your purse and you won't have to worry about fresh breath next time a potential Mr. Right shows up. Choose from exclusive designs created just for bridal showers and bachelorette parties and customize with a matching colored tin and your own personal message on the label. Even pick the candy filling inside:
View Product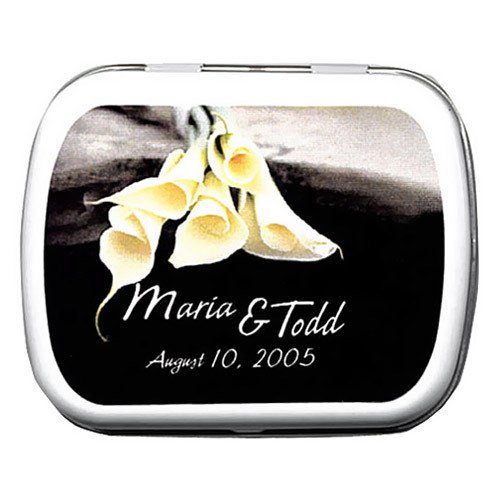 Calla Lily Wedding Mint Tins
Quick View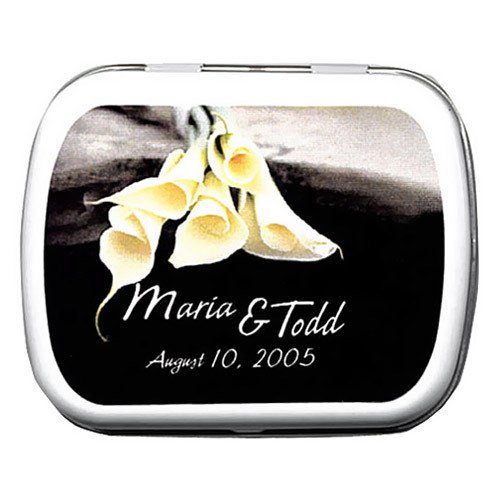 Calla Lily Wedding Mint Tins
The calla lily is a timeless symbol of purity and is a very popular wedding flower, often used in bridal bouquets and centerpieces. This calla lily mint tin is the perfect party favor for engagement parties, rehearsal dinners and wedding receptions. A white, high quality hinged tin is decorated with a tasteful designer label, customized with name and date for the happy occasion. Each tin can be filled with your choice of:
View Product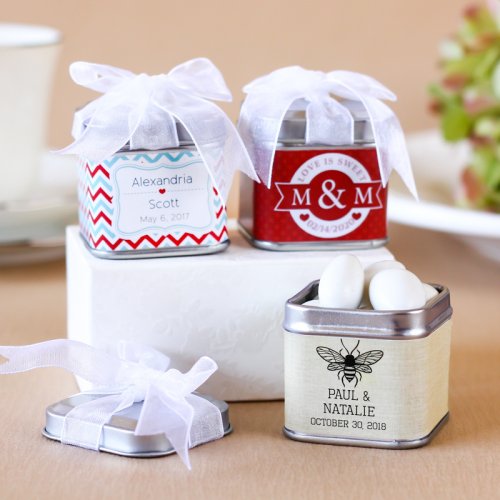 Personalized Square Favor Tins
Quick View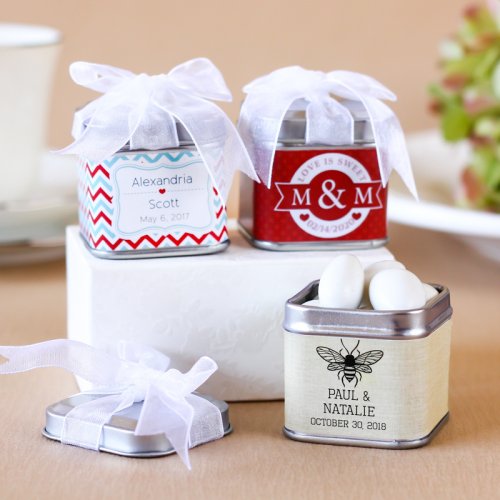 Personalized Square Favor Tins
Surprise your guests with unexpected treasures in personalized square favor tins! These cute and customizable favors are perfect for weddings, baby showers, bridal parties, or any special occasion. Fill them up with anything that fits your themed event mints, chocolates, potpourri, your vows or seashells to complement a beach wedding. Then let the guessing begin as your guests will be delighted to discover the treasures inside.
View Product