Bridal Silk Wedding Favors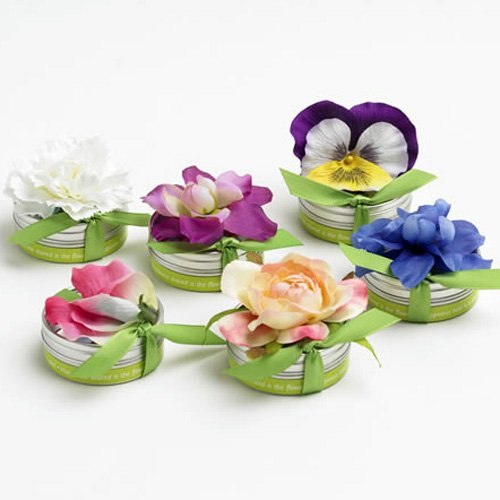 BloemBox Tiny Tins Plantable Seed Favors
Quick View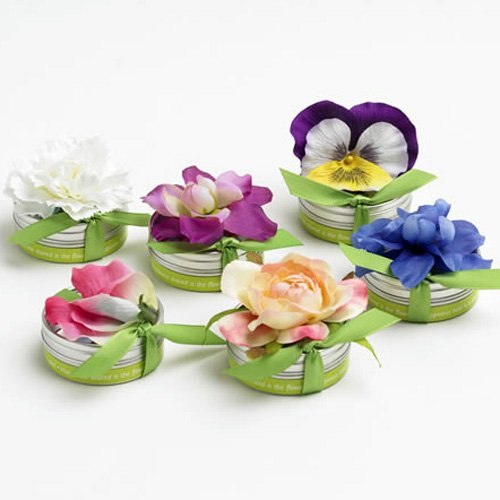 BloemBox Tiny Tins Plantable Seed Favors
Your garden wedding will go from green to glorious with these BloemBox tiny tins. Each tin is topped with a breathtaking silk bloom corresponding to the type of plantable seeds within. Both beautiful and practical, these environmentally friendly favors make an elegant statement–literally! Each tin is wrapped with a wonderful message for your spring wedding or bridal shower: "Happiness held is a seed. Happiness shared is the flower."
View Product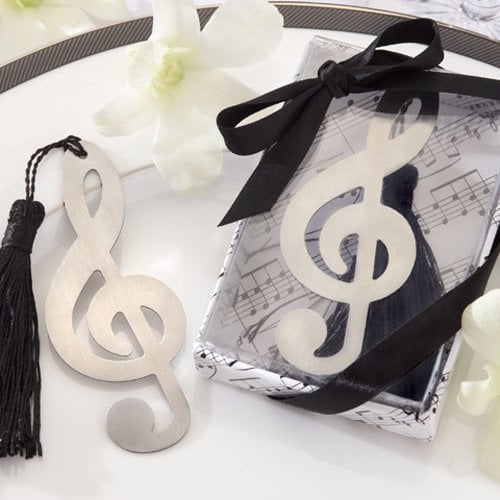 Music Note Openwork Bookmark with Tassel
Quick View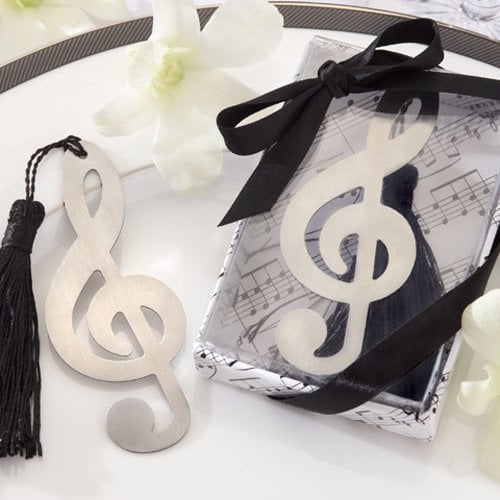 Music Note Openwork Bookmark with Tassel
These musical bookmarks are sure to show your wedding or bridal shower guests that you're hitting just the right note with your honey. Each brushed metal bookmark is die cut in the shape of a treble clef and comes with an attached black silk tassel. The attached tassel allows users to easily figure out which page they are on, even when the book is closed! Bookmarks come individually packaged in clear gift boxes, ready to ...
View Product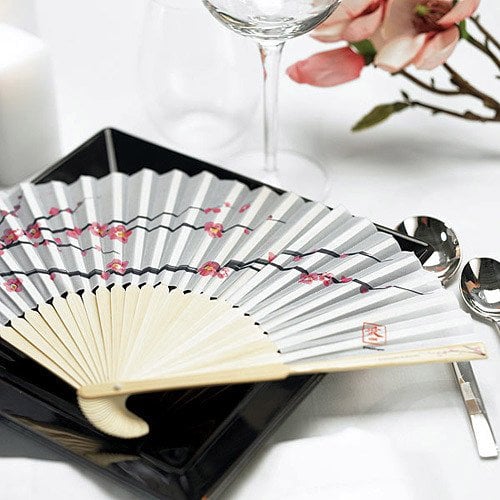 Cherry Blossom Silk Hand Fans
Quick View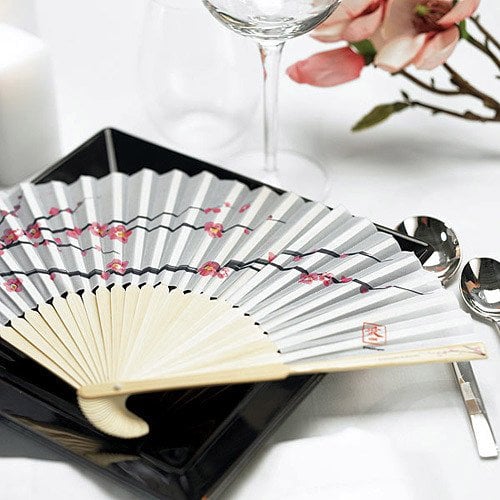 Cherry Blossom Silk Hand Fans
Summon the sweet smell of spring with these delicate cherry blossom hand fans. These perfectly practical wedding favors will keep guests cool at your outdoor spring wedding, summer wedding or bridal shower. Each fan features an elegant spray of pink cherry blossoms printed on silk fabric and ribbed with natural bamboo.
View Product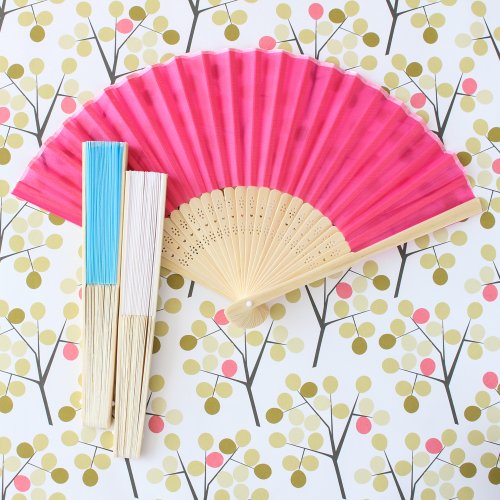 Quick View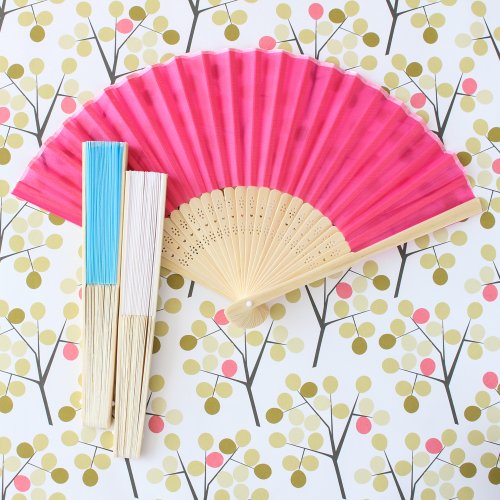 Asian Silk Hand Fans
These dainty silk hand fans are must haves for outdoor weddings in the warm summer months. Delicate panels are covered with gauzy silk for a lovely Asian inspired accessory. The fans provide a noiseless, gentle and soothing breeze. Perfect for outdoor and summer wedding ceremonies, bridal showers, and engagement parties.
View Product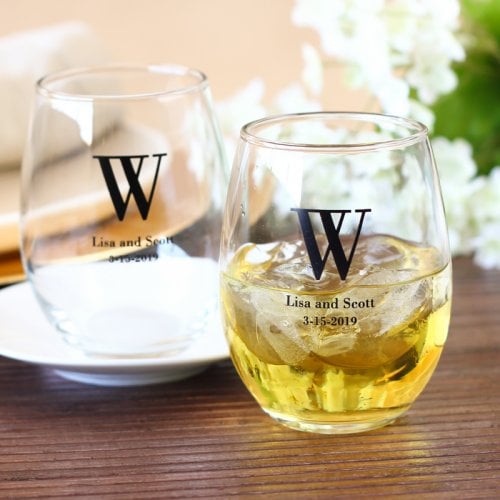 Personalized Bridal Stemless Wine Glasses
Quick View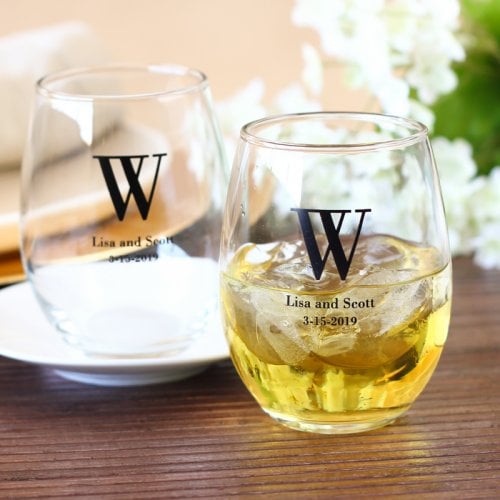 Personalized Bridal Stemless Wine Glasses
For a wedding day that flows as smoothly as wine, toast to your love with these elegant stemless wine glasses! Each one is produced in the United States, made of high-quality crystal clear glass, and silk screened with your own unique design. Simply pick your favorite icon, select a color that matches your wedding decor, and enter your names and event date or a special message for guests. Then use these beautiful glasses to build ...
View Product