Ceremony Program Fans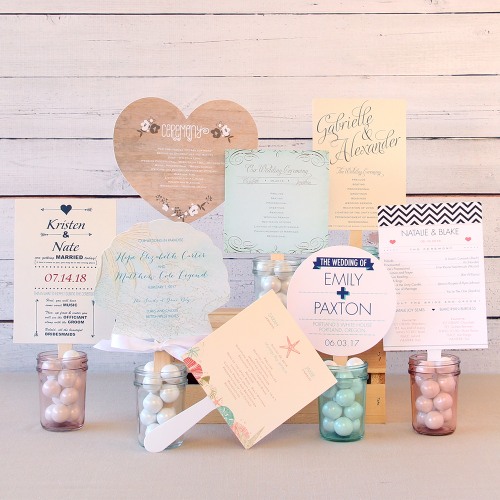 Quick View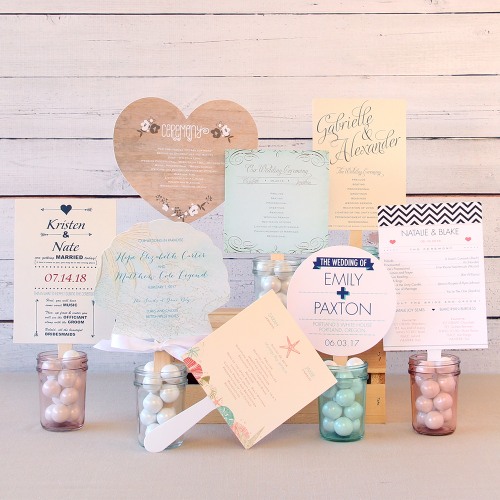 Wedding Program Fans
Product Specs Dimensions (without handle): square fans: 5.75"L x 5.75"W; rectangle fans: 7.5"L x 5.5" W; shape fans: approx. 7" diameter Contents: Two program cards, 9" plastic or wood handle and adhesive strips Minimum order: 4 sets Assembly required Note Proof will be sent within 2-3 business days after order has been sent to production. Product Description When it comes to sunny summer weddings, everyone is a fan of wedding fans. Help guests beat the ...
View Product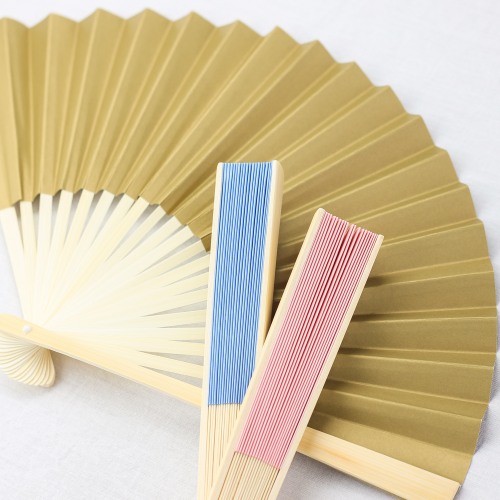 Quick View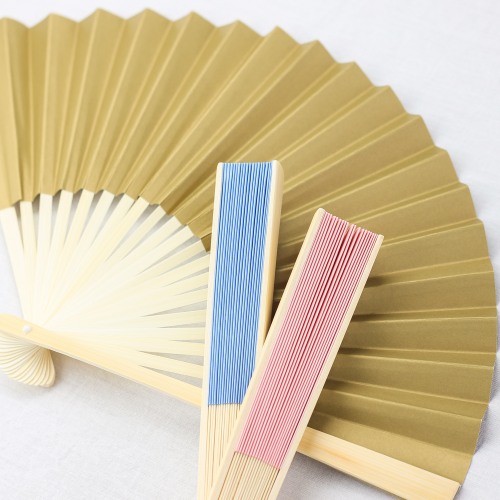 Colored Paper Hand Fan
Product Specs Dimensions: Approx. 9"L Materials: premium stock paper, bamboo Minimum Purchase: 3 sets of 10 Product Description If hot weather is expected on your wedding day, don't take any chances. Make sure your guests will have something other than your wedding programs to cool them off. Add a burst of color with these boldly colored paper fans. Constructed in heavy colored paper and natural bamboo ribbing, these sturdy fans will keep them cool enough ...
View Product