Chic Contemporary Wedding Favors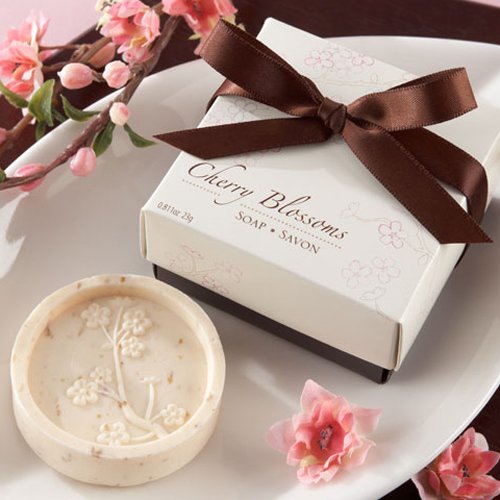 Cherry Blossom Soap Favor
Quick View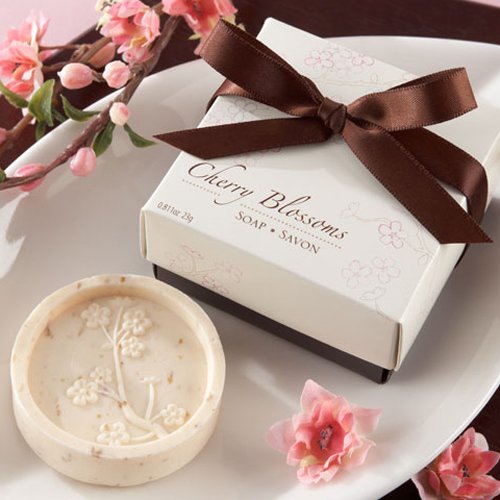 Cherry Blossom Soap Favor
Product Specs Soap Dimensions: 0.5"H, 2" diameter Gift Box Dimensions: 2.5"L x 2.5"W x 1.5"H Product Packaging: gift box with raffia, wrapped in ribbon Minimum Order: 6 Product Description As fragrant and delicately beautiful as the flower for which they are named, these cherry blossom soaps are simply chic favors for all occasions. Give as favors at your Asian-themed wedding or any spring event. Round, oatmeal colored soap is inlaid with precision-carved cherry blossoms. Each ...
View Product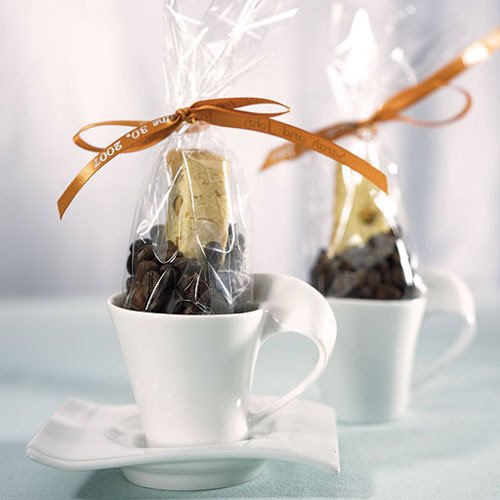 Swish Handle Cup and Saucer Sets
Quick View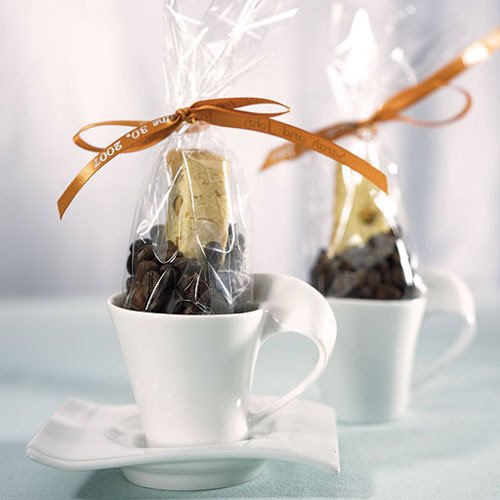 Swish Handle Cup and Saucer Sets
Product Specs Cup Dimension: 2.5"H Saucer Dimension: 5"L x 4"W x 1"H Cup with Saucer Dimension: 3"H Quantity: 4 per case Contents: 1 cup, 1 saucer Product Description Want your tea and crumpets with a cool, chic and contemporary twist? These swish handle cup and saucer sets are a saucy pairing for your tea party or tea-themed bridal shower. With the unique 'swish' handle, these white porcelain cups look like a stylized calla lily blossom. ...
View Product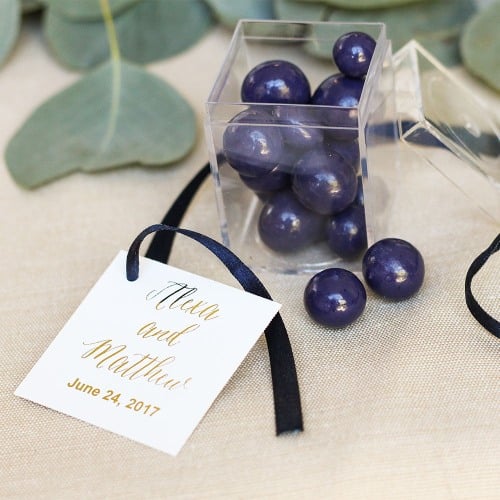 Quick View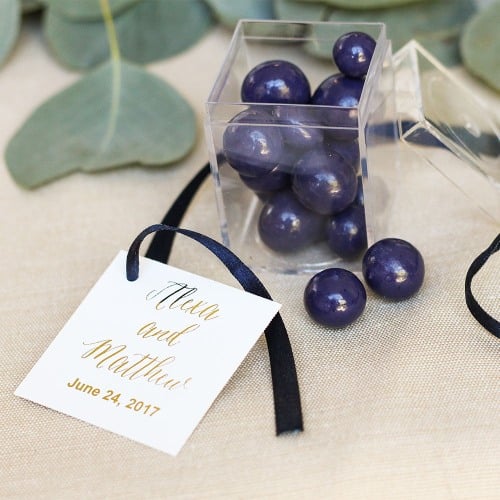 Mini Acrylic Favor Box
Product Specs Dimensions: 1.63"L x 1.63"W x 2.19"H Minimum order: 6 boxes Product Description Need chic wedding favors packaging? The solution is crystal clear favor boxes, that is! Contemporary clear acrylic boxes are a great choice for showcasing wedding favors like our scrumptious sweets and beautiful baubles. Each clear box is made of durable acrylic plastic and comes with a fitted lid. These unique, reusable wedding favor boxes stand out because they stand tall. Rectangular ...
View Product