Chic Cute Party Favors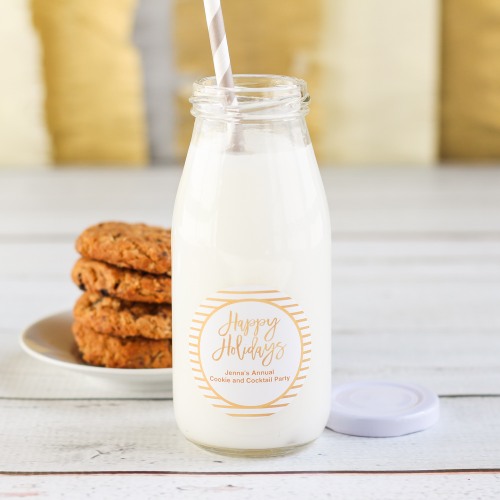 Personalized Holiday Milk Jars and Straws
Quick View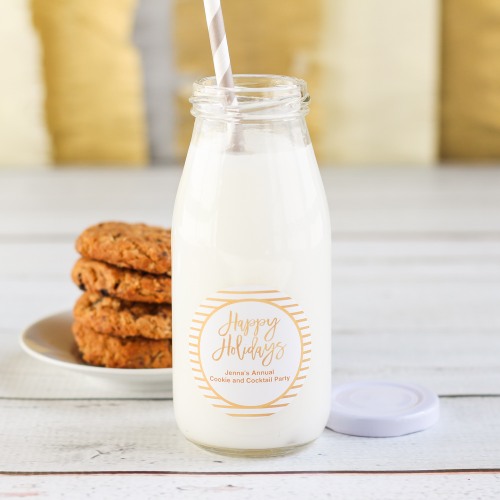 Personalized Holiday Milk Jars and Straws
Product Specs Dimensions: jar 5.5"H, 2.25" diameter, lid 2" diameter, optional paper straws 7.75"H, 0.25" diameter Size: approx. 8 oz. Materials: glass, metal lids, self-sticking paper labels Minimum order: 24 jars without straws or 25 jars with straws Special note: jars can be purchased with or without paper straws Some assembly required Product Description For an easy way to add vintage charm to your holiday party, look no further! These personalized glass milk jars are ...
View Product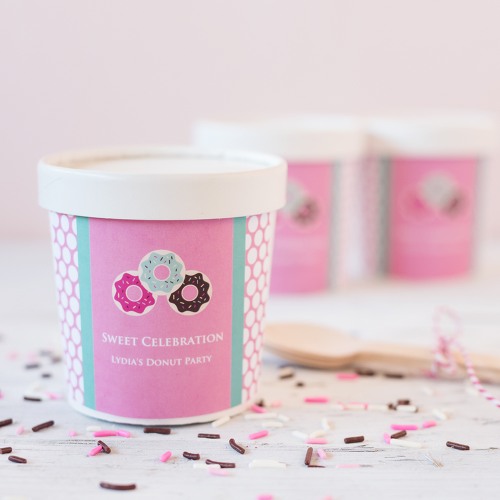 Personalized Birthday Ice Cream Pint Containers
Quick View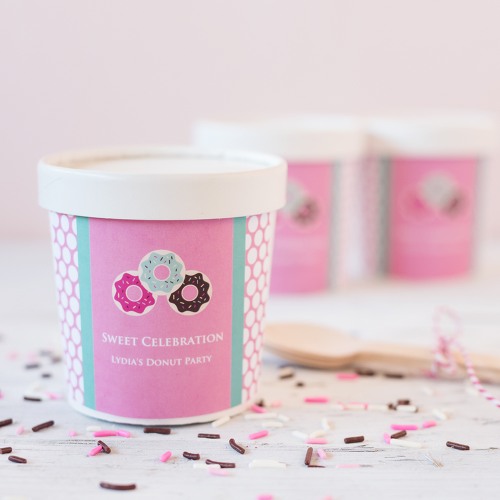 Personalized Birthday Ice Cream Pint Containers
Product Specs Dimensions: 3.5"H, 3.5" diameter Size: 12 oz. Minimum order: 25 Some assembly required Ice cream/candy not included Product Description For a treat almost too pretty to eat, make sure to serve up a delicious dessert at your birthday party with these cute ice cream containers. Containers come in your choice of colorful and chic designs to help perfectly match your theme or color scheme. Use them to accent your dessert buffet, or prepack ...
View Product