Chocolate Beautiful Baby Favors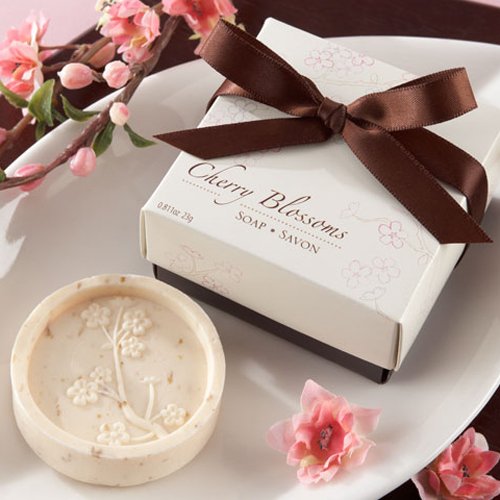 Cherry Blossom Soap Favor
Quick View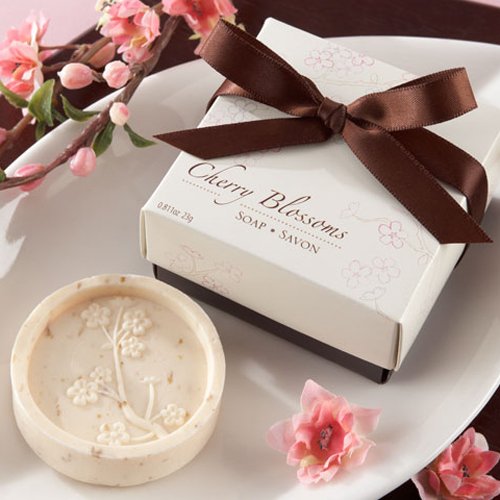 Cherry Blossom Soap Favor
Product Specs Soap Dimensions: 0.5"H, 2" diameter Gift Box Dimensions: 2.5"L x 2.5"W x 1.5"H Product Packaging: gift box with raffia, wrapped in ribbon Minimum Order: 6 Product Description As fragrant and delicately beautiful as the flower for which they are named, these cherry blossom soaps are simply chic favors for all occasions. Give as favors at your Asian-themed or spring baby shower. Round, oatmeal colored soap is inlaid with precision-carved cherry blossoms. Each arrives ...
View Product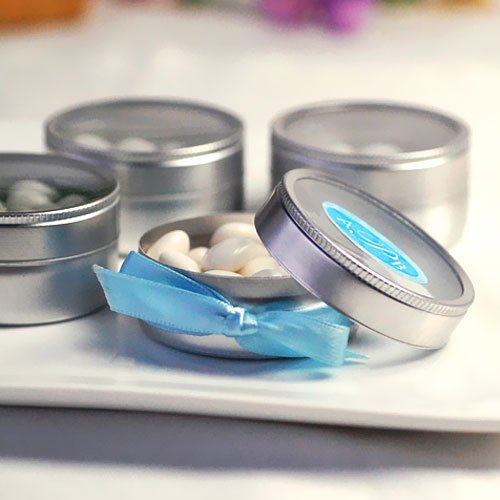 Quick View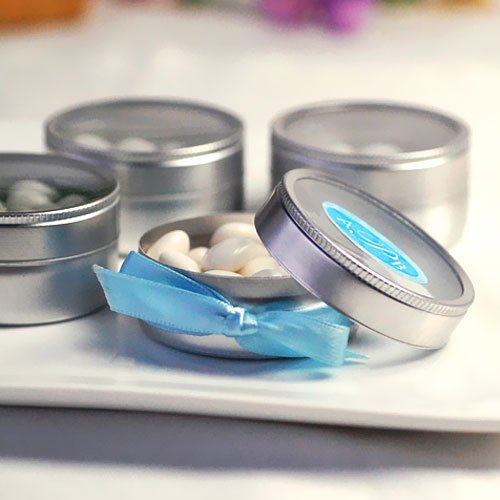 Clear Top Favor Tins
Product Specs Dimensions: 1"H, 2" diameter Minimum Order: 12 Product Description Treats are that much sweeter when they come in pretty packages. These favor tins are the perfect size for presenting colorful jelly beans, jordan almonds or our silver amorini chocolate hearts. Tie them up with beautiful satin ribbon and present them on a favor table for guests to pick up. Each favor tin comes with a clear, slightly curved top so contents are visible ...
View Product