Chocolate Wedding Supplies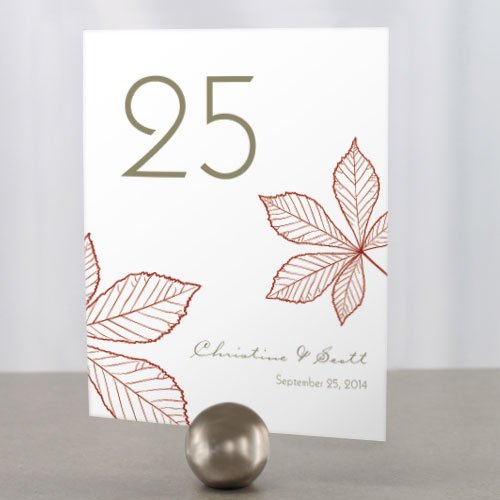 Personalized Autumn Leaves Table Number Cards
Quick View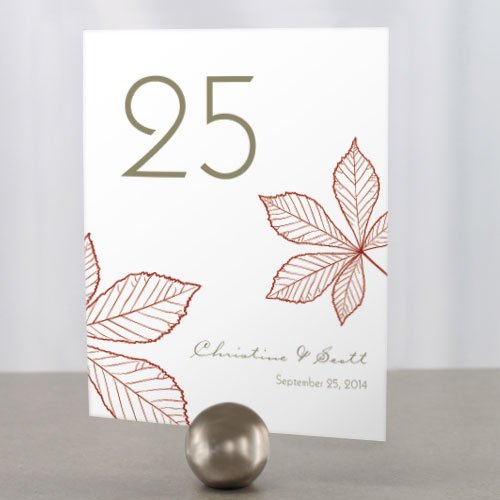 Personalized Autumn Leaves Table Number Cards
Softly, leaves fall from the trees... Autumn has arrived and with it, your wedding day! Evoking the delicate beauty of the season, our personalized autumn leaves table number cards are a gorgeous addition to any fall-themed wedding reception.Each double-sided card features a modern design of leaves outlined against the white background, plus a table number and the couple's names and wedding date. Select the outline color of your choice: willow green, tangerine orange, chocolate brown, ...
View Product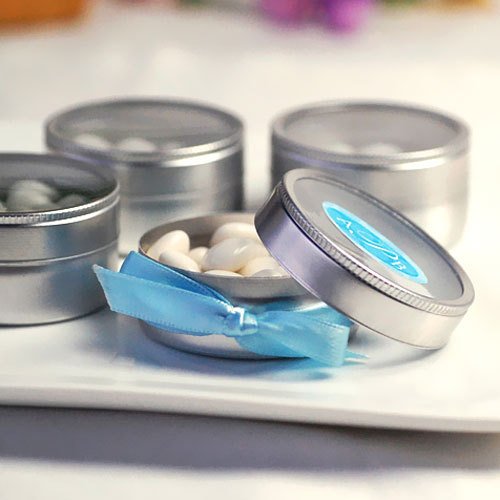 Quick View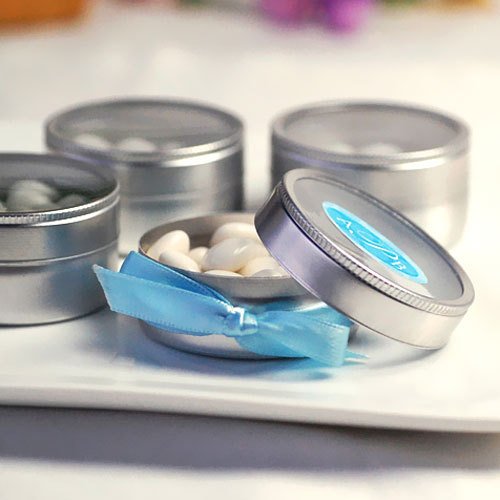 Clear Top Favor Tins
Treats are that much sweeter when they come in pretty packages. These favor tins are the perfect size for presenting colorful jelly beans, jordan almonds or our silver amorini chocolate hearts. Tie them up with beautiful satin ribbon, personalize them with a personalized sticker, and present them on a favor table for guests to pick up. Each favor tin comes with a clear, slightly curved top so contents are visible through the lid. Tins are ...
View Product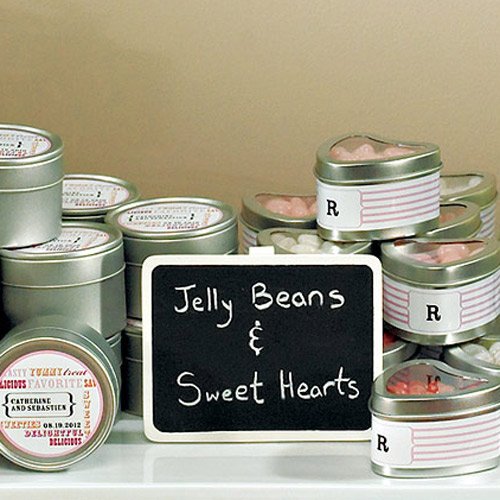 Wooden Black Boards With Clips
Quick View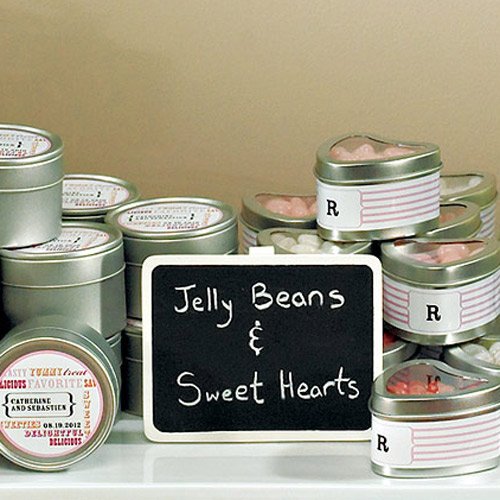 Wooden Black Boards With Clips
Your wedding guests will love these retro black board signs! Use them to mark different foods and desserts or as placd cards to show guests where to sit at the reception. These mini black boards are a fun and easy way to add a personal touch to your big day. Add even more retro touches to your reception by filling mini candy jar salt and pepper shakers with personalized wedding mint chocolate candy and giving ...
View Product