Christmas Tree Ornaments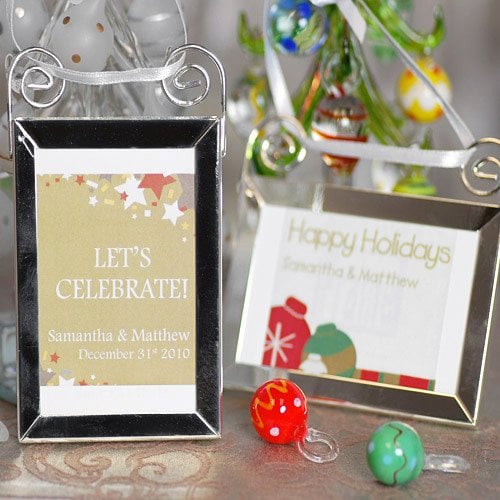 Hanging Picture Frame Ornament
Quick View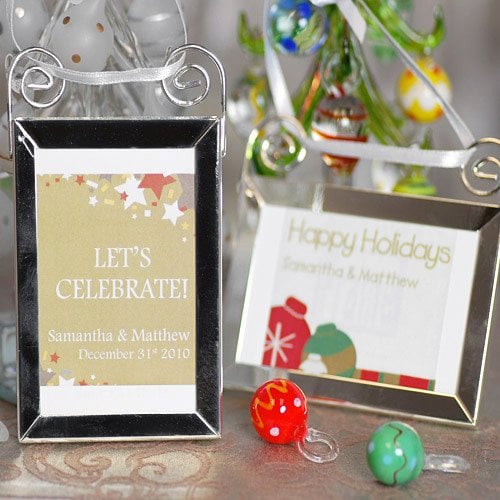 Hanging Picture Frame Ornament
This holiday season, decorate with the smiling faces of those dear to you with our picture frame ornaments. This lightweight, double-sided frame hangs from satin ribbon, perfect to be hung on the branches of a Christmas tree, or a mantle place. This brilliant twist on the picture frame party favor is great for corporate parties or holiday parties. Each frame holds standard 3" x 2" photograph or card. Window size of picture frame is 2.5" ...
View Product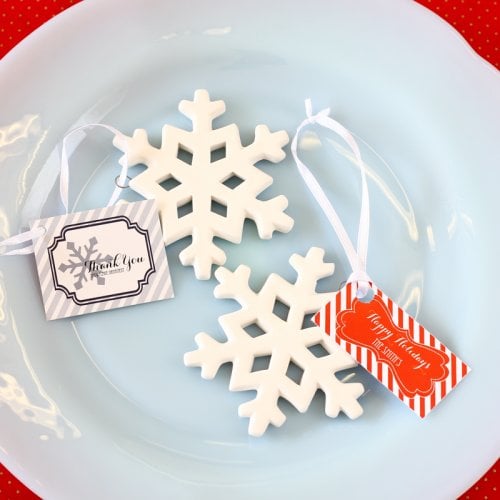 Porcelain Snowflake Ornament with Personalized Tag
Quick View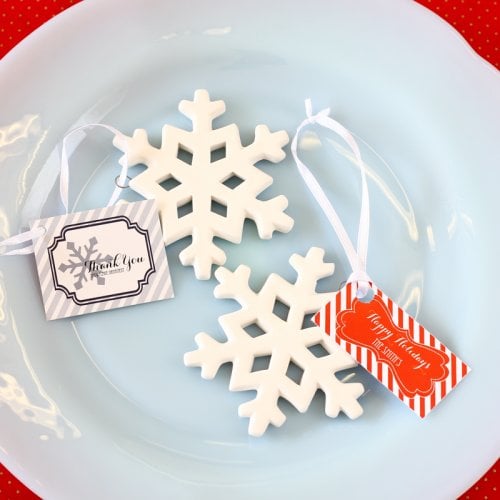 Porcelain Snowflake Ornament with Personalized Tag
This classic white porcelain snowflake ornament is the perfect favor or thank you gift for guests this holiday season. Whether displayed on a shelf or hung on a Christmas tree, these delicate, white snowflakes are sure to compliment all home decors beautifully. Add a personalized label to create a customized party favor to match your event theme and colors. Product arrives in a clear bag, tags arrive separately.
View Product