Clear Acrylic Favors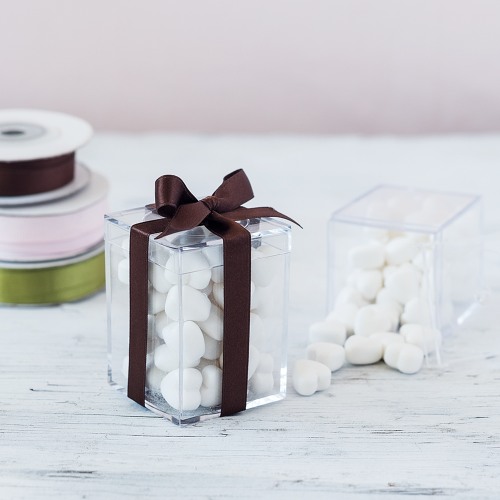 Quick View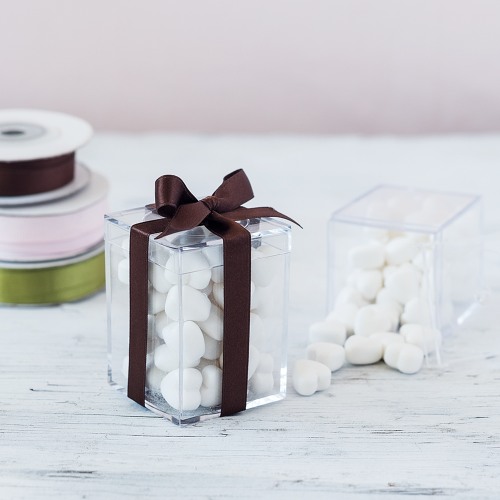 Mini Acrylic Favor Box
Need chic wedding favors packaging? The solution is crystal clear favor boxes, that is! Contemporary clear acrylic boxes are a great choice for showcasing wedding favors like our scrumptious sweets and beautiful baubles.
View Product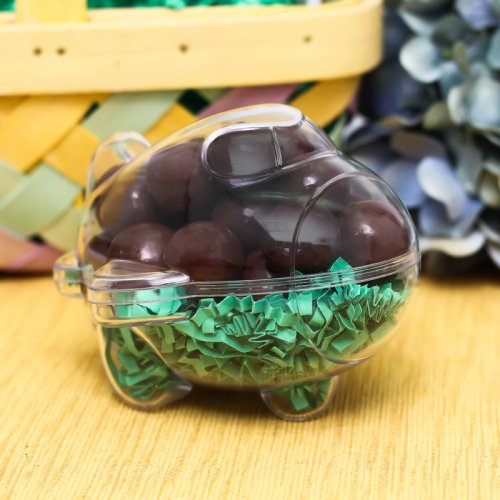 Clear Acrylic Airplane Favor Box
Quick View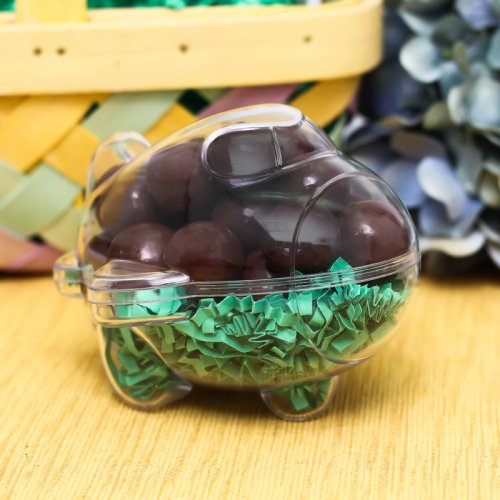 Clear Acrylic Airplane Favor Box
Looking for a creative way to celebrate your little one's birthday? Set up a colorful candy buffet and encourage your party guests to fill these cute favor boxes with their own custom candy combinations! For extra creative fun, set up an arts and crafts area and encourage your guests to paint an original design on their favor boxes. Each clear, airplane-shaped acrylic favor box is made of two sturdy pieces that snap together easily. These ...
View Product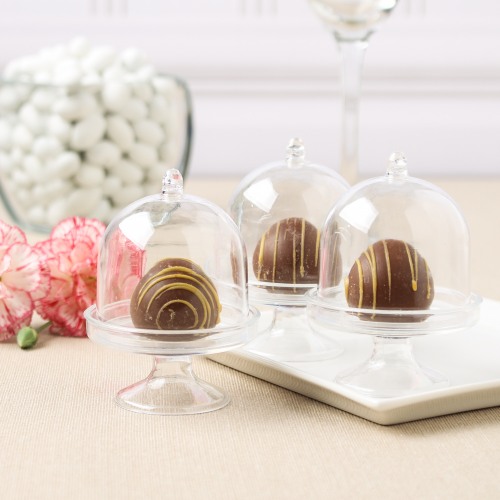 Mini Acrylic Cake Stand with Lid
Quick View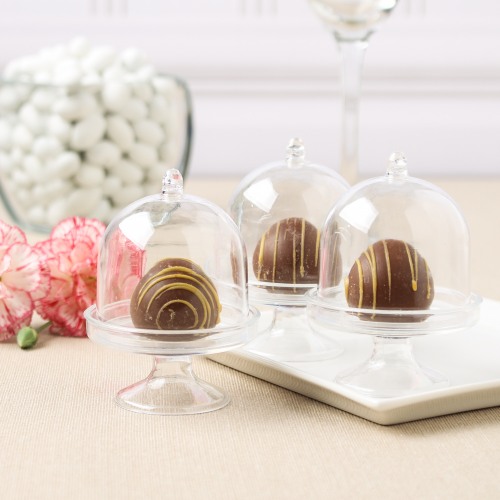 Mini Acrylic Cake Stand with Lid
Display this adorable mini acrylic cake stand with lid at your upcoming wedding for a look guests will notice. Made of clear acrylic, each cake stand comes with a functioning domed lid. Place a beautiful cupcake in each or use to prominently showcase succulents and other decorative pieces.
View Product