Damask Bridal Wedding Supplies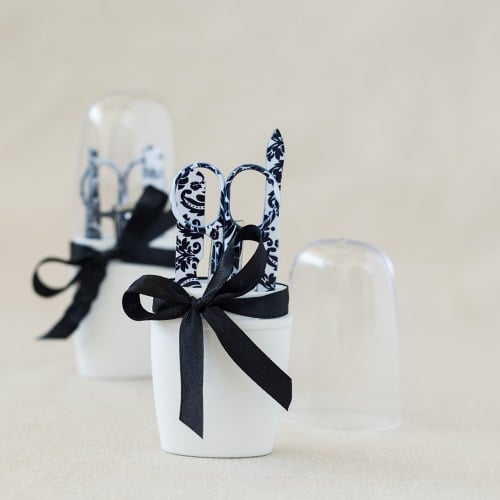 Quick View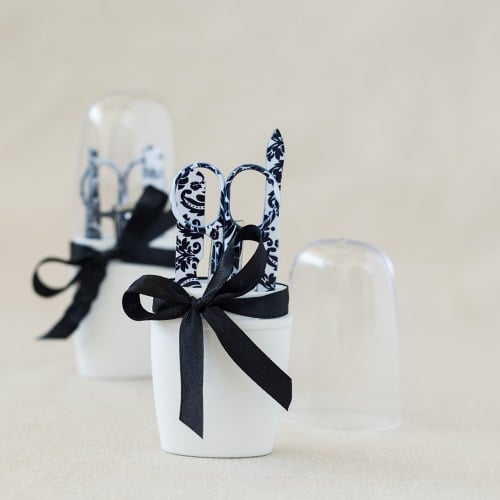 Damask Manicure Sets
Product Specs Case Dimensions: 4.5"L x 2"W Contents: case with metal tweezers, nail scissors, nail file and nail clipper Product Packaging: tools with silver felt holder in plastic box with see-through top and white base tied with black satin ribbon Minimum Order: 6 Product Description Every fashionable dame needs an elegant damask manicure set they're perfect as bridesmaids gifts, bridal shower favors or that special something just for you. Fit for a mani/pedi on the ...
View Product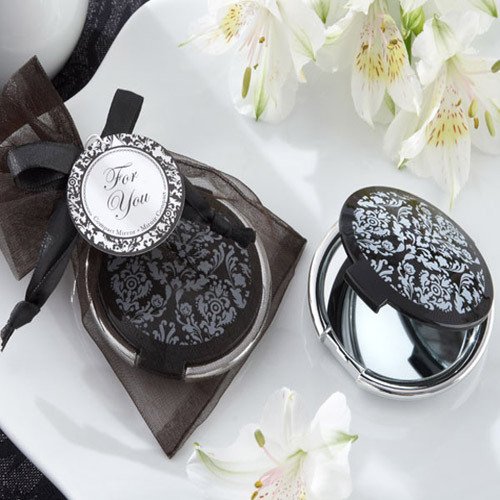 Quick View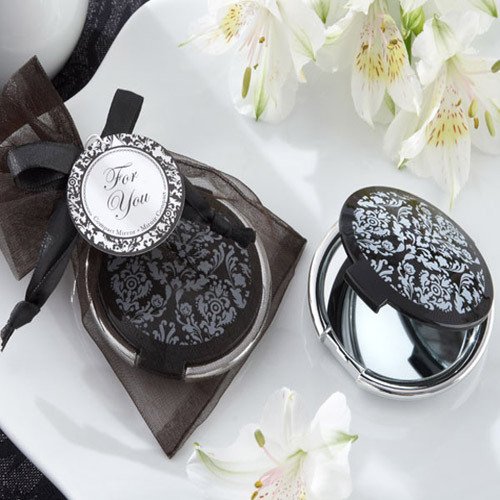 Damask Compact Mirror
Product Specs Dimensions: 2.5" diameter Product Packaging: black organza drawstring bag with tag Minimum Order: 6 Product Description Mirror, mirror on the wall, which is the prettiest compact of all? Why, this damask compact mirror of course! Gorgeous as bridesmaids' gifts, bachelorette party favors or bridal shower favors. Each cosmetic compact features a black-and-white damask design on the outside and both mirrors are standard. Made of round, reinforced plastic with a silver-finish base ...
View Product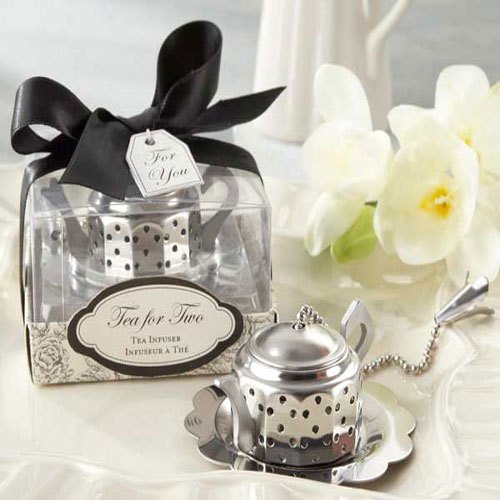 Quick View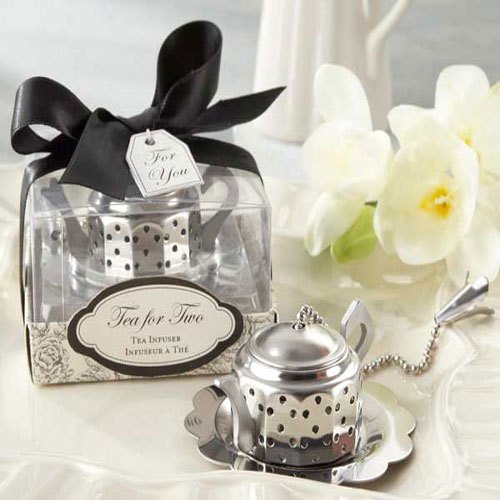 Mini Teapot Tea Infuser
Product Specs Dimensions: Infuser: 1.25"H, 2.25" diameter; Gift Box: 2.25"L x 1.5"W x 1.5"H Minimum Order: 4 Product Packaging: clear box with ribbon and tag Product Description Spread the intoxicating aroma of happiness with mini teapot tea infusers. These tea wedding favors are a delightful addition to any tea party. Each whimsical teapot-shaped favor is made of durable stainless-steel with a chain-pull lid and scalloped steel tray. A clear display box, black satin bow and ...
View Product