Delicious Halloween Party Favors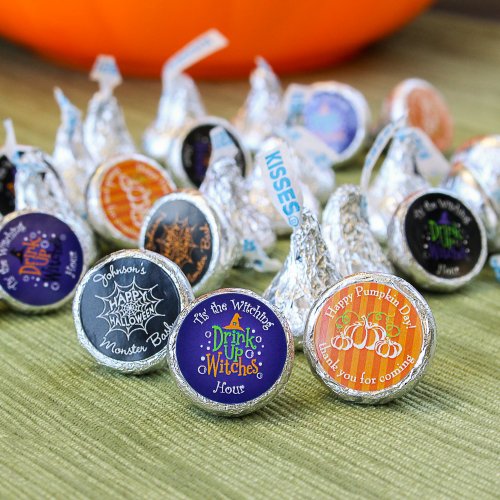 Personalized Halloween Hershey's Kisses
Quick View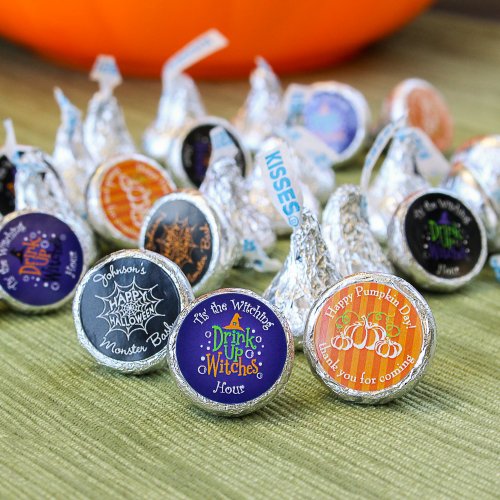 Personalized Halloween Hershey's Kisses
Trick or treat? Give your Halloween guests a bite-sized treat with these hauntingly delicious Halloween-themed Hershey's Kisses. These Kisses are bite-sized and cone-shaped pure Hershey's chocolates wrapped in silver foil and completed with a signature Hershey's Kisses flag. Personalized labels are adhered to the bottom of each Kiss. Choose from eight spooktacular designs, and then enter personalized text to make your favors even more memorable. Sprinkle these classic American treats on ...
View Product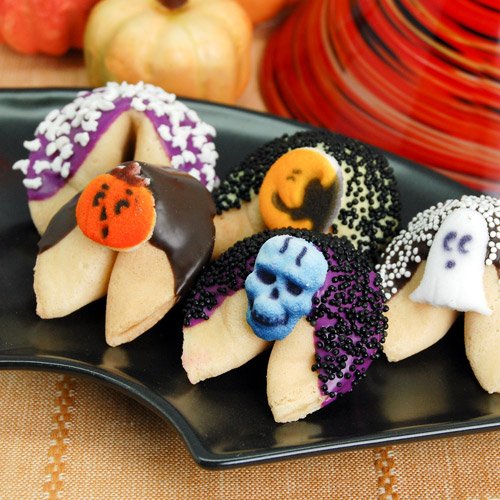 Custom Halloween Fortune Cookie
Quick View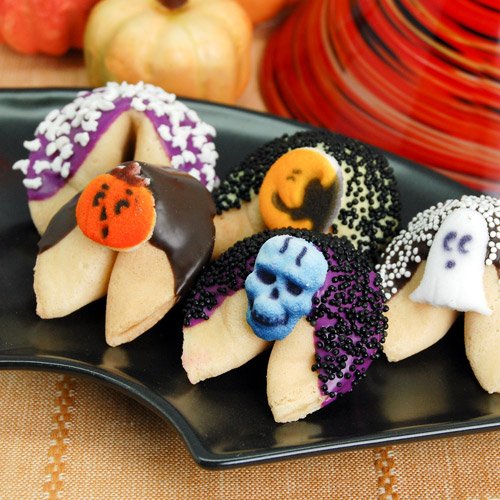 Custom Halloween Fortune Cookie
Your Halloween party will be both delicious and delightfully frightening when you serve guests these spooktacular fortune cookies. Made from the finest ingredients, each crunchy cookie is hand-dipped in chocolate and decorated with tiny sprinkles or an edible Halloween-themed decoration. You can customize the colors of both the chocolate base and the decoration. Best of all, a custom fortune is tucked inside each! Cookies arrive individually wrapped and sealed in clear cellophane bags.
View Product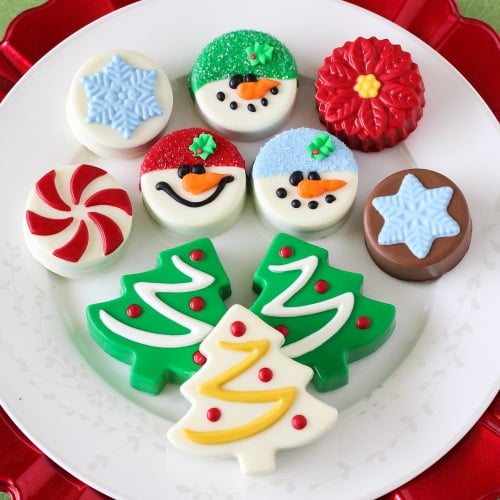 Holiday Chocolate Covered Oreo Cookies
Quick View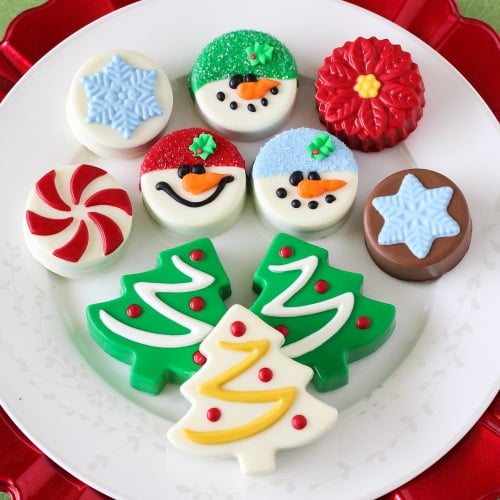 Holiday Chocolate Covered Oreo Cookies
These delicious wintery Oreo cookies can transform your holiday party into a truly special event. Dipped in white chocolate and fashioned into the shape of a variety of designs, these custom creations are the perfect addition to a holiday dessert display. Serve them as party snacks or send them home with guests as favors. Each cookie arrives individually packaged and tied with matching ribbon. The shelf life for this item is approximately 3 months.
View Product