Eco Friendly Gift Bag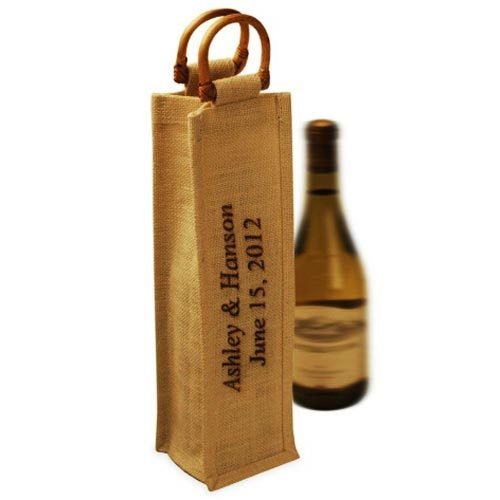 Personalized Jute Wine Bags
Quick View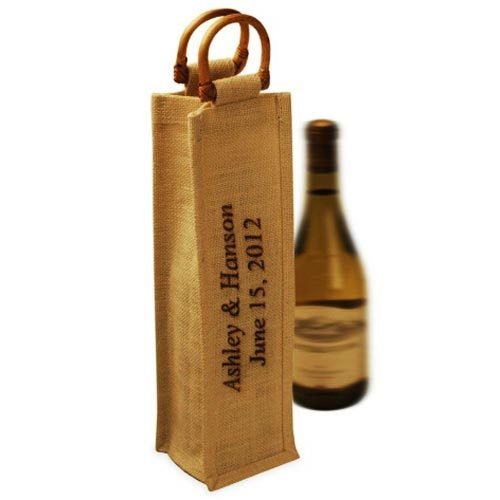 Personalized Jute Wine Bags
It is common courtesy and proper etiquette not to show up to a birthday dinner party empty handed. To guarantee future invitations, make sure to be a good guest and bring something for your hosts. A bottle of wine is a great gift for new or old friends that says you're sophisticated and thoughtful. A bottle of wine in a personalized wine gift bag says you're also stylish and attentive to details. Our jute wine ...
View Product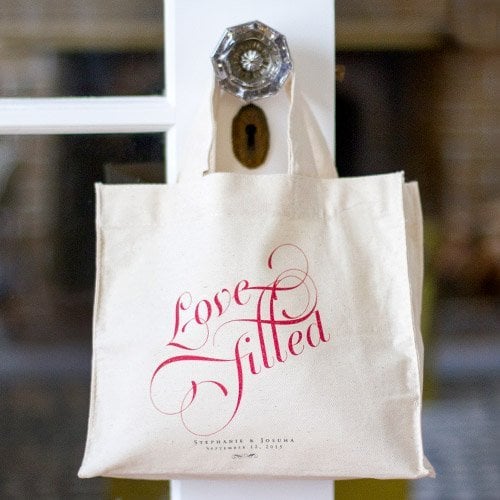 Personalized "Love-Filled" Tote Bag
Quick View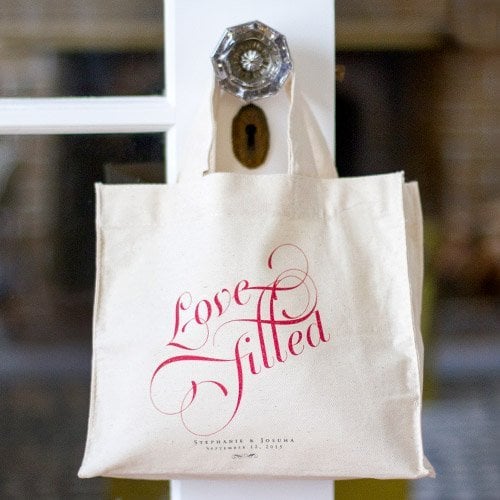 Personalized "Love-Filled" Tote Bag
Your heart is full of love, just like this personalized love filled tote bag! Made from 100% cotton, these cute and functional tote bags make for the perfect package to house all of your special trinkets and gifts. Customize the bag even further by having names and a date printed beneath the script.
View Product