Elegant Gift Boxes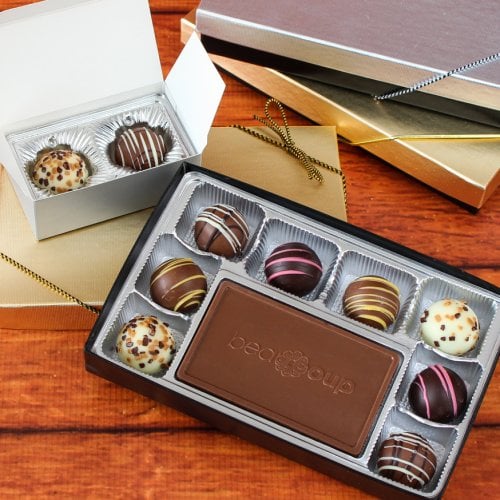 Quick View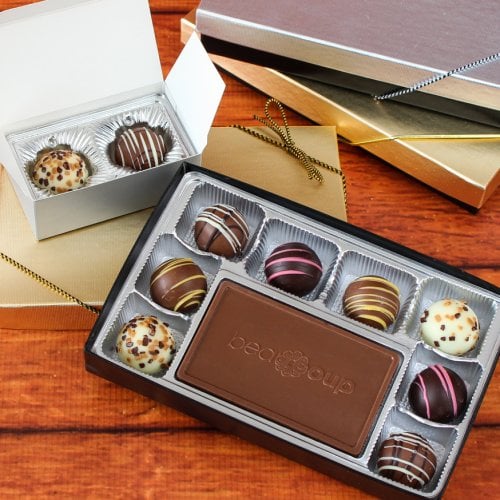 Custom Truffle Gift Box
Product Specs Dimensions: small: 3.5"L x 2"W; medium: 9.5"L x 6.25"W Size: small: 2 pieces; medium: 8 pieces Shelf life: approx. 6 months Minimum order: 50 Note - A $50 setup fee will be applied to each order. - Please note that this item can only be shipped via 1-Day or 2-Day Shipping for orders placed between May 1st and September 30th with a cooler. - Artwork can only be submitted in EPS or AI ...
View Product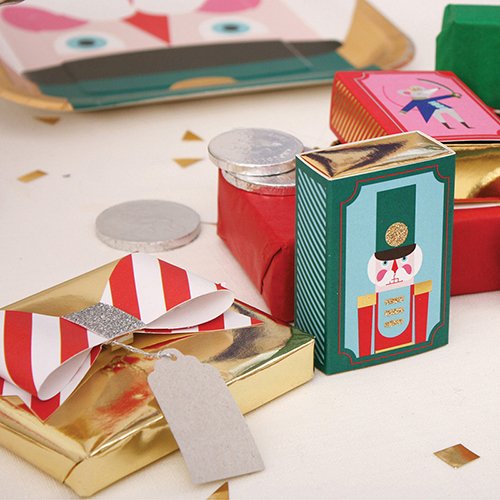 Nutcracker Mini Gift Boxes
Quick View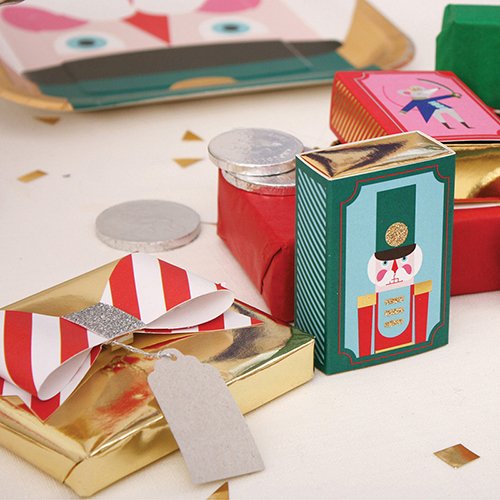 Nutcracker Mini Gift Boxes
Product Specs Package dimensions: 7"L x 7"W x 1"H Gift box dimensions: 3"L x 2"W x 1"H Quantity: 6 gift boxes per set Minimum order: 2 sets Product Description Give the gift of nostalgia thanks to these Nutcracker mini gift boxes. Stylishly adorned with Nutcracker inspired designs, these colorful gift boxes are embellished with shiny gold foil for a beautifully elegant finish. Simply place a small gift or trinket inside each box and you're done! ...
View Product