Elegant Traditional Wedding Favors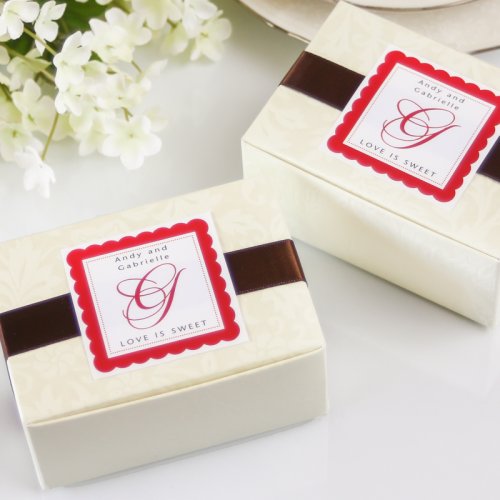 Rectangular Embossed Favor Boxes
Quick View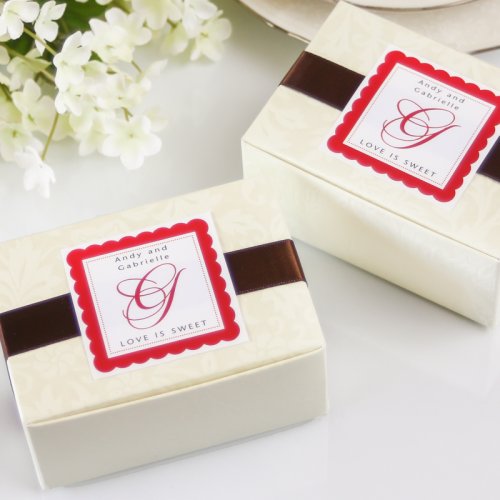 Rectangular Embossed Favor Boxes
This elegant favor box is embossed both inside and out with an elegant floral design. The boxes are imported from Italy and come in two sizes: small (2.75" x 1.75" x 1.38"H) and large (4" x 2.75" x 1.75"H). Available in ivory or white, both embossed with a subtle floral pattern. Although elegant on its own, you may want to decorate the box with a custom gift tag, personalized ribbon or beautiful organdy ribbon to ...
View Product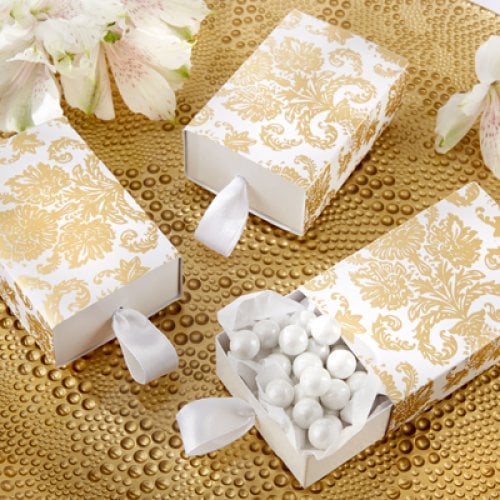 Treasures Gold Damask Favor Boxes
Quick View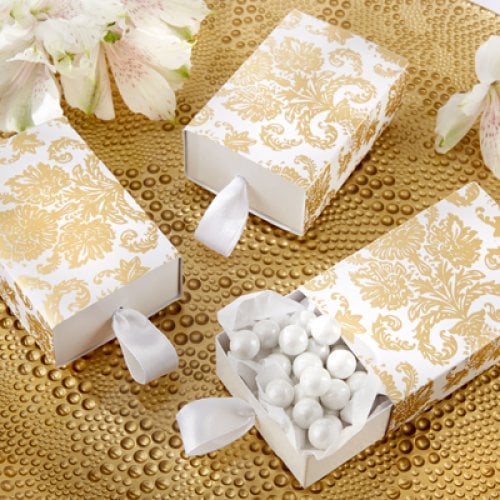 Treasures Gold Damask Favor Boxes
Your special day deserves the best. Find it in the form of these elegant treasures gold damask favor boxes. Drawer style favor boxes decorated with matte-gold foil in a traditional damask pattern is finished with a white satin ribbon pull. Fill with Jordan almonds, mini treasures, or anything else you'd like!
View Product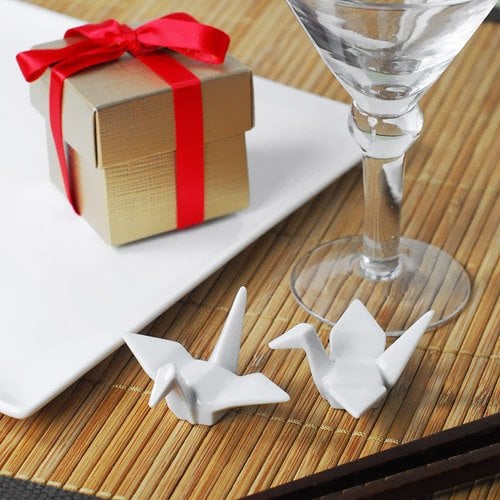 Quick View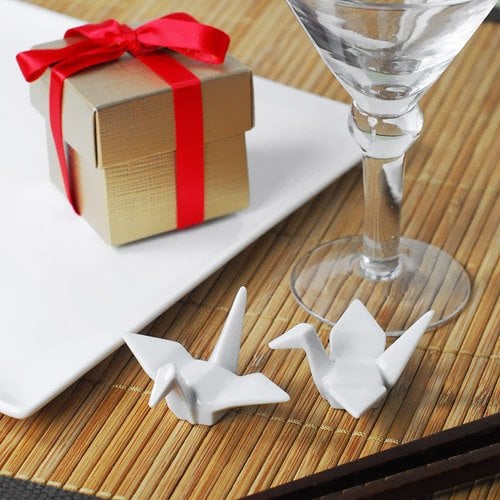 Japanese Crane Favors
Add a touch of tradition and a dash of elegance to your wedding celebration with these ceramic crane chopstick rests. For years, cranes have symbolized peace, happiness, long life and the fulfillment of dreams. Make your wedding day dreams come true with these beautiful table decorations! Can be used as chopstick rests and place card holders too!
View Product