Engraved Box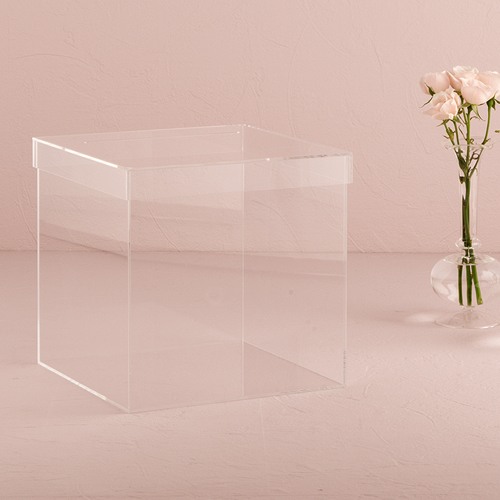 Personalized Phantom Wishing Well Acrylic Box
Quick View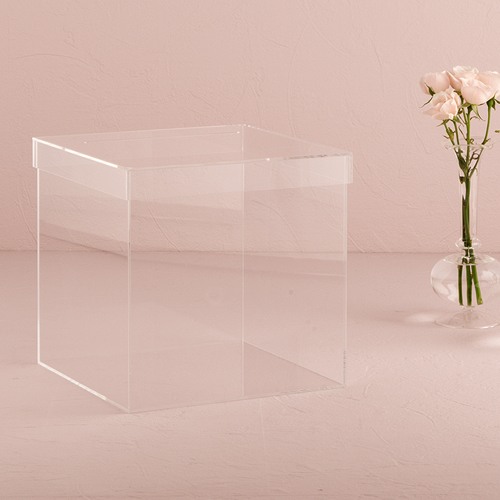 Personalized Phantom Wishing Well Acrylic Box
Product Specs Dimensions: 9.75"L x 9.75"W x 9.5"H Materials: acrylic Stationery sold separately Product Description This gorgeous wishing well box is the clear answer to your wedding reception style dilemma! Each box is fashioned from sturdy transparent acrylic and features a removable lid with a slot for inserting cards and well wishes. Add some colored glass or beads to the bottom for a modern and colorful twist with minimal effort. After the reception, take it ...
View Product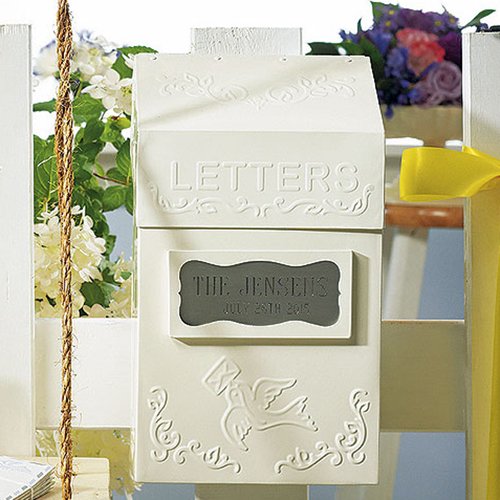 Quick View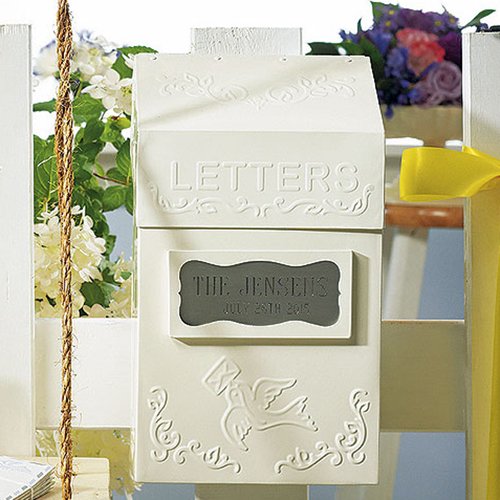 Personalized Letter Box
Product Specs Dimensions: 7"L x 4.25"W x 12.5"H Materials: galvanized iron sheet Stationery not included Product Description This antique-style letter box is a great alternative to a traditional wedding guest book. Featuring embossed detailing and a personalized engraved plaque, this letter box makes a great keepsake and is a safe place to store all your wedding well wishes and memories. Stationery and cards are sold separately. These designer bird place cards and love birds salt ...
View Product