Engraved Vase Wedding Supplies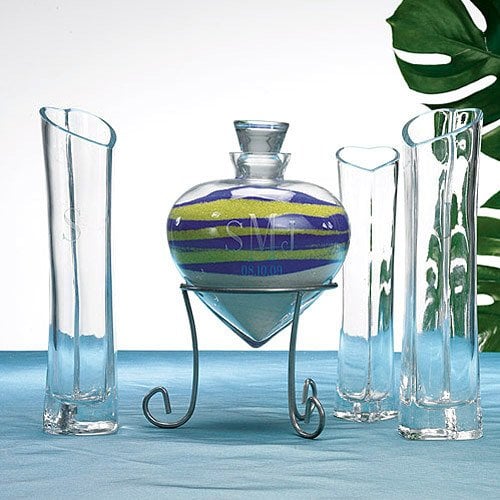 Personalized Heart Shaped Unity Sand Ceremony Set
Quick View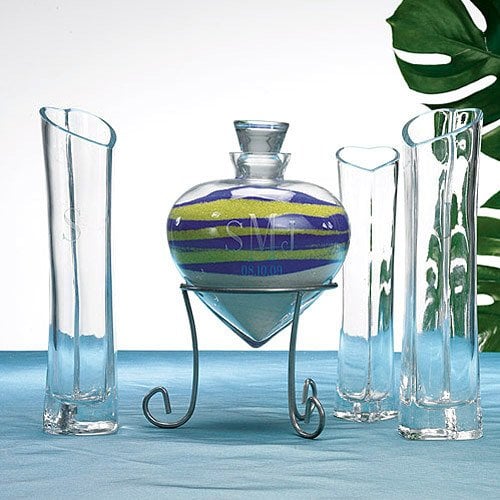 Personalized Heart Shaped Unity Sand Ceremony Set
Product Specs 7"H (bottle), 9.75"H (large heart vases); 8.5"H (small heart accessory vase); 4.5"H (metal stand) Note Sand must be purchased with vase set. Back slashes cannot be used as the date format. Product Description You and yours share one heart, one love and this heart shaped unity sand ceremony set is a beautiful way to show it. Instead of candles, this unity set features vases filled with sand. As you pour your heart out ...
View Product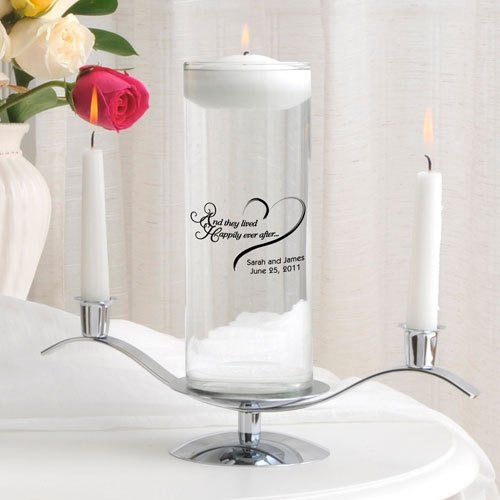 Personalized Floating Unity Candle Set
Quick View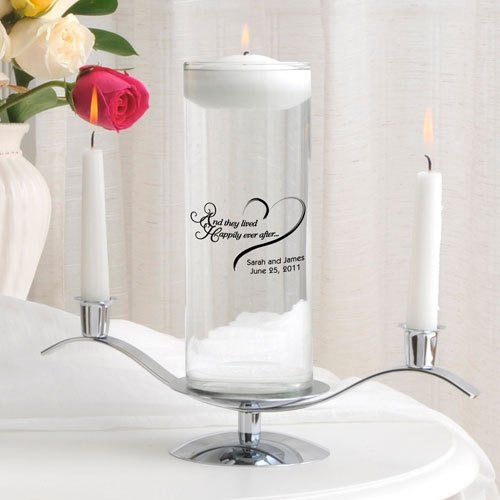 Personalized Floating Unity Candle Set
Product Specs 3.5"W x 9"H (unity candle vase) Product Description Torn between being traditional or modern on your wedding day? Be both with this personalized floating unity candle set. Gorgeous as a ceremony must-have as well as a post-wedding day keepsake vase for your mantle. A clear glass vase sits front and center, flanked by two candleholders. Simply fill the vase with water and set the floating candle on top. The vase can even be ...
View Product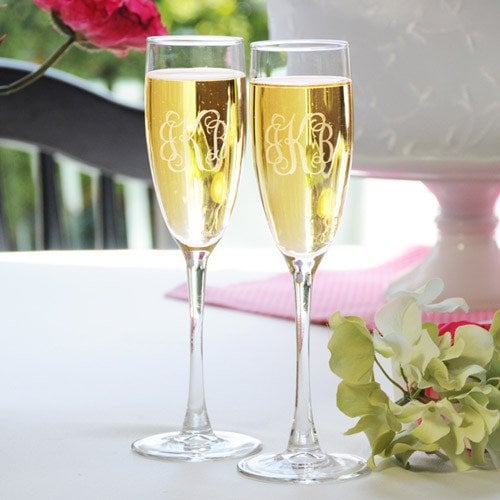 Monogrammed Toasting Flutes
Quick View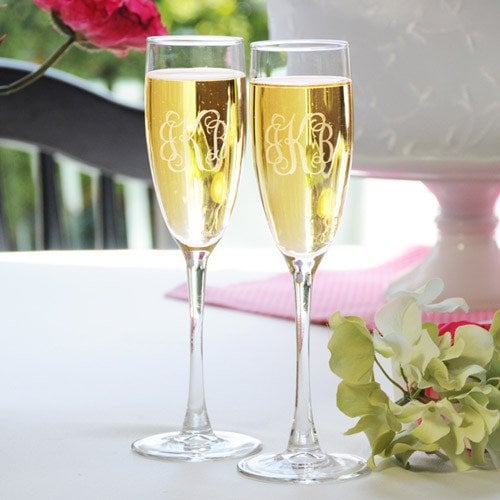 Monogrammed Toasting Flutes
Product Specs 8.5"H Product Description Incredible elegance meets understated simplicity to form the perfect pairing: monogrammed toasting flutes. These classically styled glasses are ideal for weddings, anniversary celebrations or any memorable milestone. Made of clear, crystalline glass blown by hand, each flute features a gorgeous interlocking monogram etched in flowing script. Toasting glasses measure 8.5"H. For more effortlessly elegant options, consider our engraved champagne flutes ...
View Product