Flower Seed Bridal Shower Favors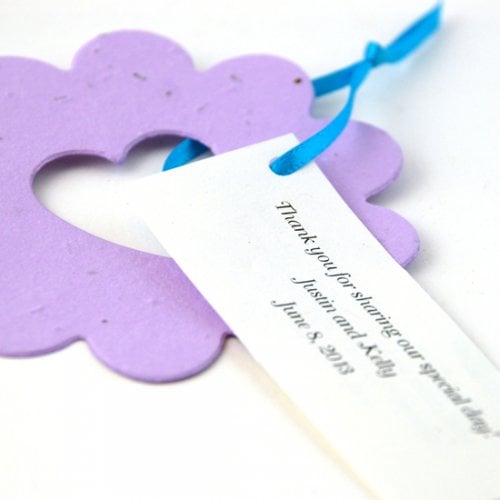 Bucket of Love Plantable Seed Favors
Quick View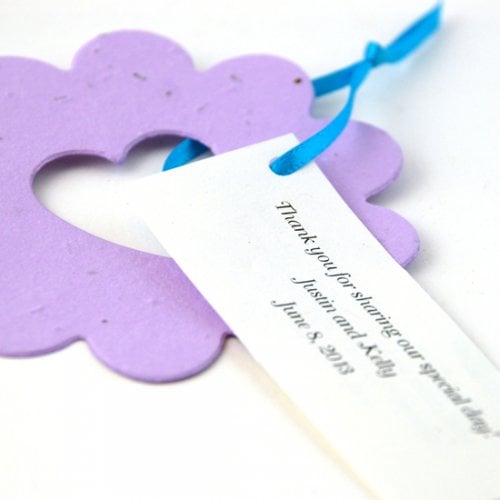 Bucket of Love Plantable Seed Favors
Product Specs Dimensions: Small Bucket: 4"H, 4.5" diameter; Large Bucket: 5"H, 6.25 diameter Seed Favor Dimensions: 3" diameter Product Description Ready to sow the seeds of love? Bucket of love plantable seed favors will have your spring-themed wedding or bridal shower guests going wild for wildflowers! Each white bucket is filled to the brim with plantable paper favors shaped like flowers with heart-shaped centers. The paper is embedded with wildflower seeds which, when put in ...
View Product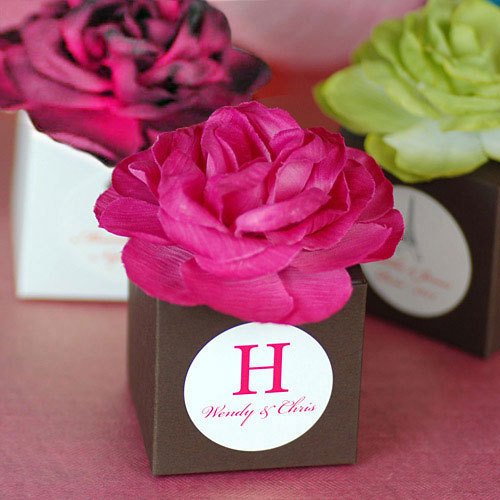 Personalized Flower Topped Favor Box
Quick View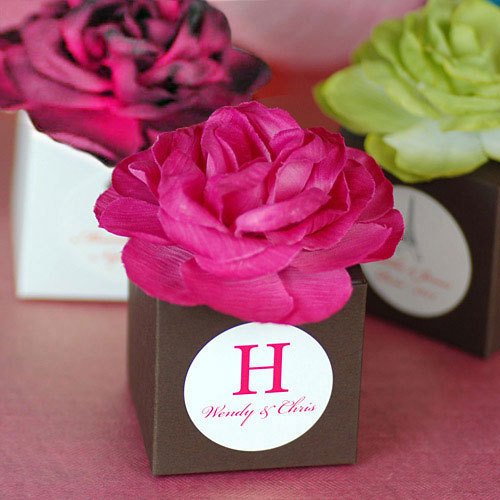 Personalized Flower Topped Favor Box
Product Specs Minimum order: 25 pieces Dimensions: 2.25"L x 2.25"W x 2.25"H Product Description Romance is always in bloom with these personalized flower topped favor boxes. Package pretty keepsakes or delectable delights in each and give as wedding favors, bridal shower favors or sophisticated bachelorette favors. Each gorgeous faux fabric rose features a sparkling crystal in its center and lush petals in the color of your choice: green, hot pink, ivory, light blue, light pink, ...
View Product