Glass Flower Wedding Supplies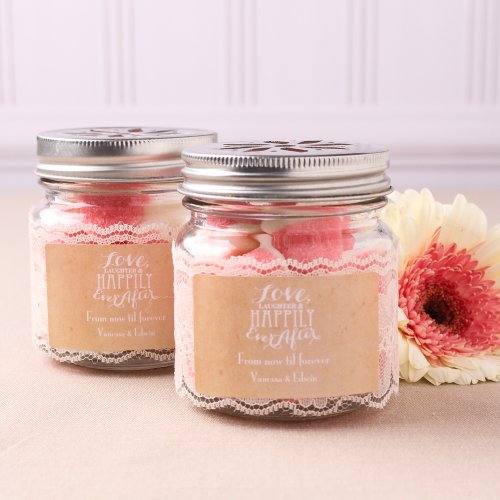 Personalized Wedding Themed Flower Lid Mason Jars
Quick View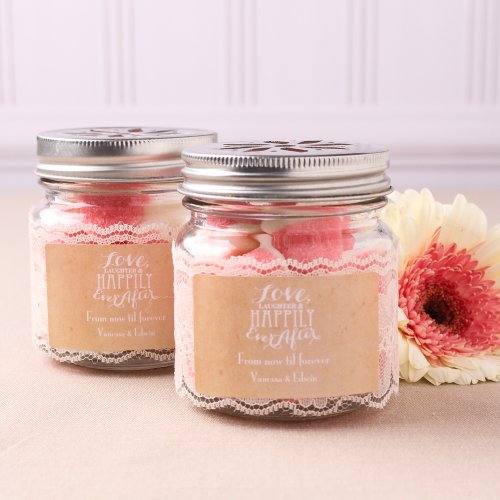 Personalized Wedding Themed Flower Lid Mason Jars
Product Specs Dimensions: 3"H, 3.25" diameter Size: approx. 8 oz. jars Contents: mason jars, lids, personalized labels, optional straws Minimum Order: 24 jars without straws or 25 jars with straws Some assembly required Product Description Serve up something cool and refreshing at your bridal shower or wedding with these exclusively designed, personalized wedding themed flower lid mason jars. Jars are made of glass and come with patterned die-cut lids and your choice of personalized labels, ...
View Product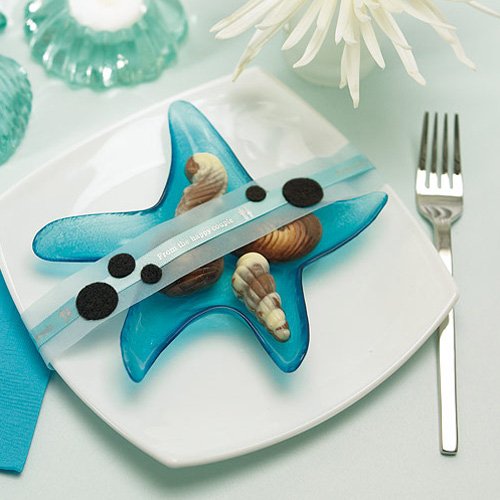 Glass Starfish Candy Dishes
Quick View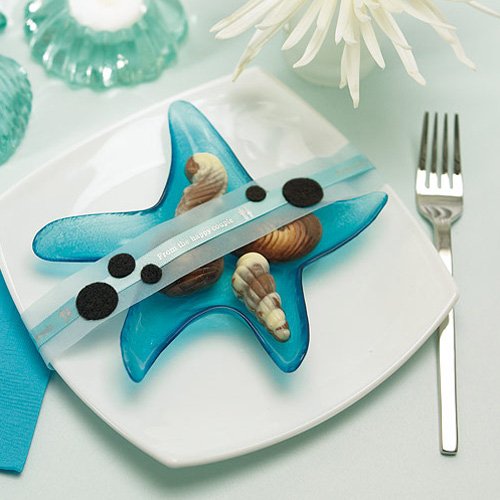 Glass Starfish Candy Dishes
Product Specs Dimensions: Small Dish: 6.5"L x 6.5"W x 1"H; Large Dish: 8"L x 8"W x 1.2"H Quantity: 6 small plates or 4 large plates Material: glass Product Description Get your wedding beach ready with these glass starfish candy dishes! They would make a perfect addition and a pop of color to any beach theme tabletop. Use these dishes to hold seashells as an accent to your centerpieces or incorporate these dishes to be a ...
View Product