Green Box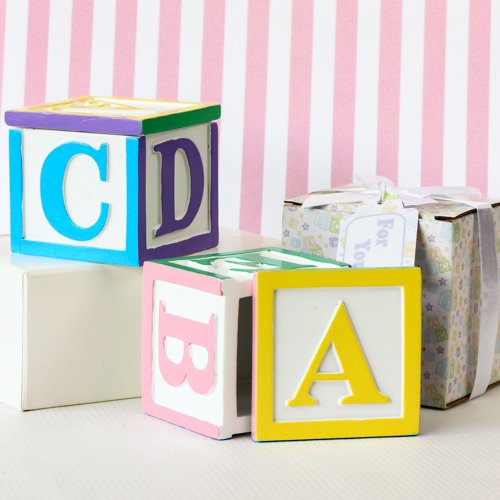 Quick View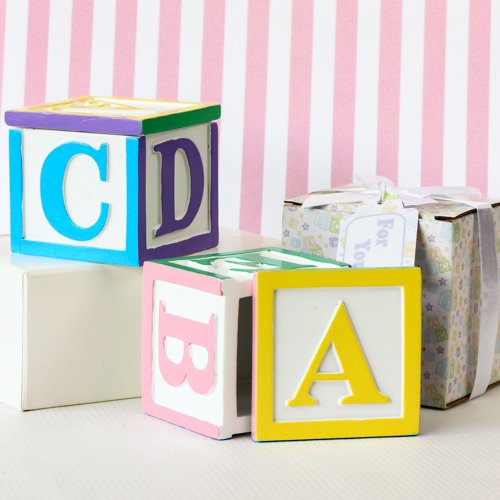 Baby Block Trinket Box
This baby block trinket box is a cute-as-can-be gift or favor at baby showers. It comes in a pretty baby block design and opens up to perfectly store jewelry and other tiny treasures. Features the classic alphabet block design with raised, hand painted upper case letters on each side - A, B, C, D, E, in pastel yellow, pink, blue, purple and green.
View Product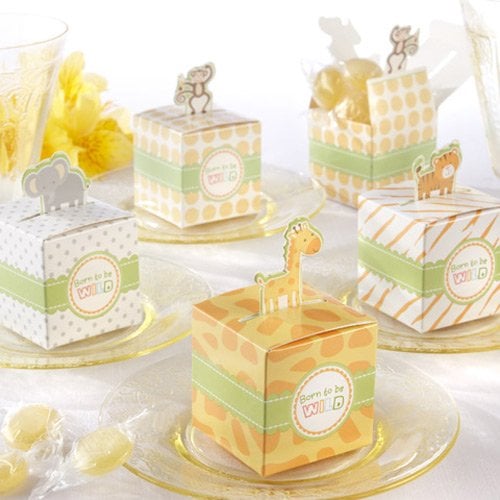 Mini Jungle Animal Favor Boxes
Quick View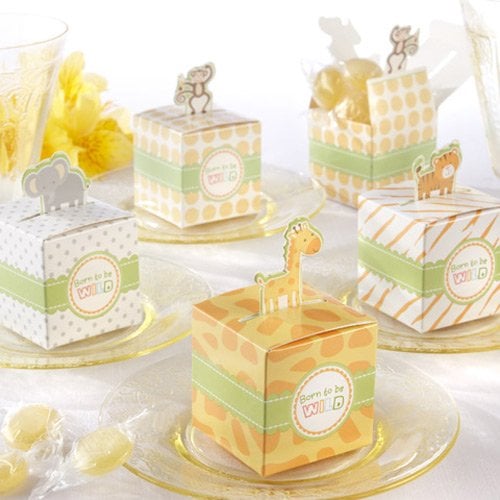 Mini Jungle Animal Favor Boxes
Herd your crowd with these cute jungle animal favor boxes! In stripes and spots, our jungle tots are on their way to your baby shower, where they rawr with sweet and joyful thanks to each and every guests! Four baby jungle animal favor boxes, each one celebrating a different adorable baby animal a monkey, a tiger, an elephant and a giraffe with a different design to represent the animal on each box. Box decoration includes ...
View Product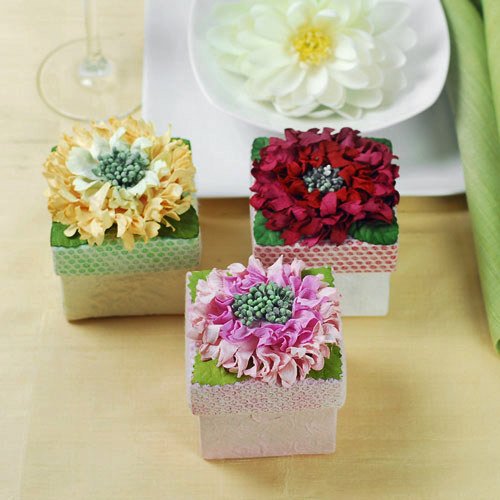 Quick View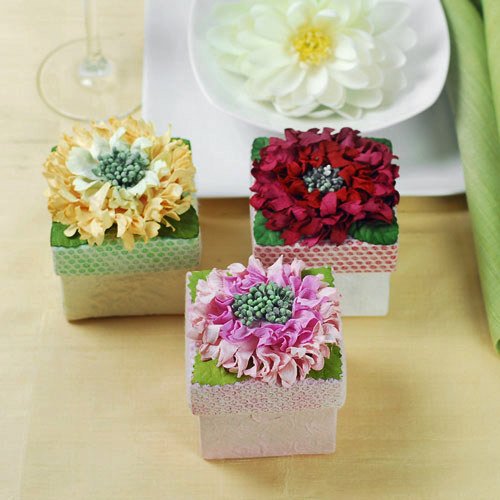 Flower Gift Box
The gorgeous, mulberry paper favor boxes are stunning in their beauty and sturdy in construction, so guests will be able to take them home and continue to use them to house anything from paperclips to jewelry. As a favor for your next party, fill these beautifully decorated boxes with homemade candy, cookies, or the traditional Jordan almonds. Other great gift ideas to include are small, decorative soaps, bath salts, or a floral-scented candle. Topped with ...
View Product