Heart Boxes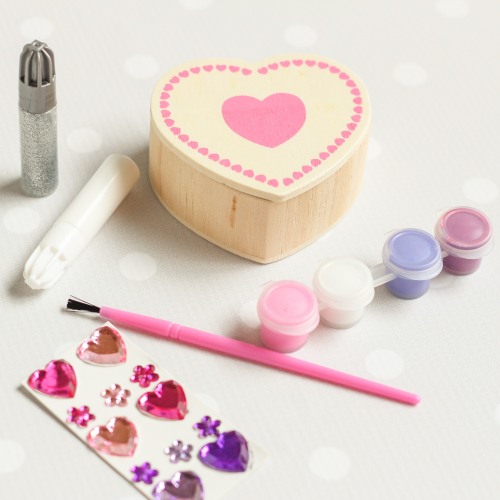 Decorate Your Own Heart Box
Quick View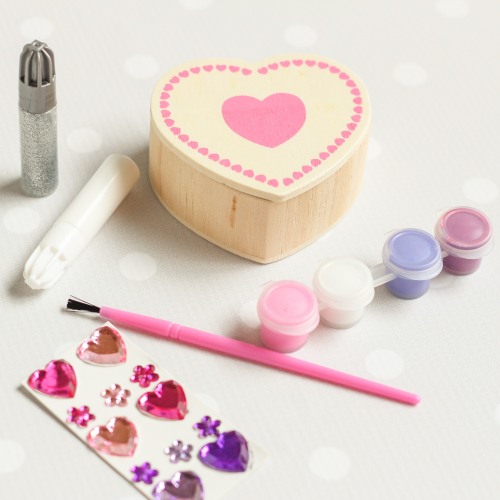 Decorate Your Own Heart Box
Product Specs Dimensions: approx. 3.1"L x 1.4"W x 2.9"H Contents: wooden, heart-shaped box, glitter glue, white glue, colorful gem stickers, 4 pots of paint, paintbrush Minimum order: 3 Product Description Keep the little ones entertained at their upcoming birthday party with these fun decorate your own heart boxes. Each kit comes with a wooden-shaped box, glitter glue, white glue, colorful gem stickers, four pots of paints, and a paintbrush
View Product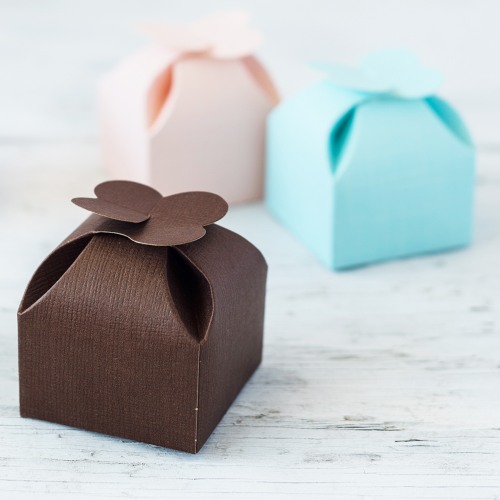 Quick View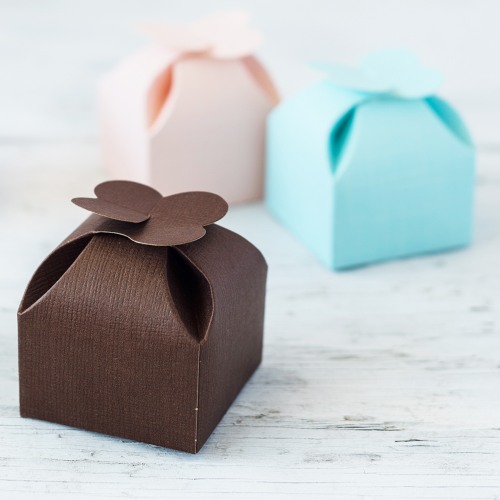 Petal Top Truffle Boxes
Product Specs Dimensions: 2.25"L x 2.25"W x 2.25"H Quantity: 10 per set Shipped flat; some assembly required Product Description Delicately designed yet durably constructed, these petal top truffle boxes are gorgeous favors packaging for any tiny delight. Ideal as favor boxes for your wedding, bridal shower or engagement party. Candy favor boxes are available in aqua blue, pink, brown and ivory. Each features subtle texturing and a soft sheen. When folded, petal-shaped tabs perch atop ...
View Product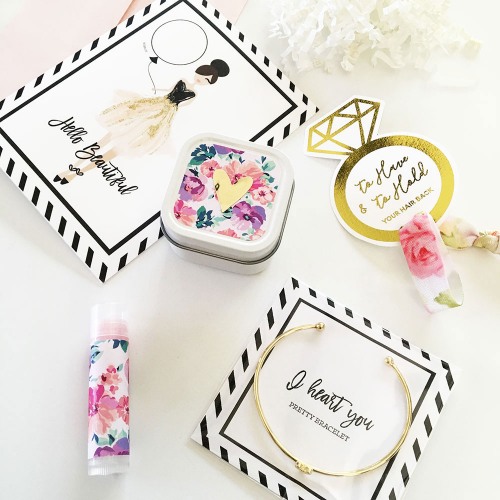 Quick View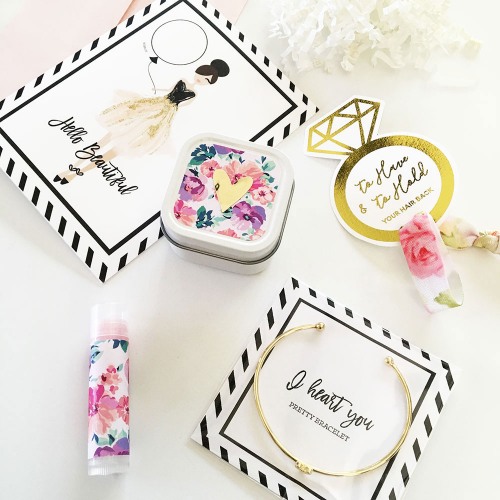 Wedding Gift Box Fillers
Product Specs Contents: 1 18k gold plated heart bracelet, 1 "to have and to hold" hair tie, 1 scented travel candle, 1 lip balm, 1 "hello beautiful" create your own message scratch off card, white filler shred Product Description Wedding Gift Box Fillers are an easy way to fill your bridesmaids gifts boxes! Add this to our personalized gift boxes and really dazzle the girls in your bridal party with this unique gift package! Choose ...
View Product