Hinged Wedding Favors Tins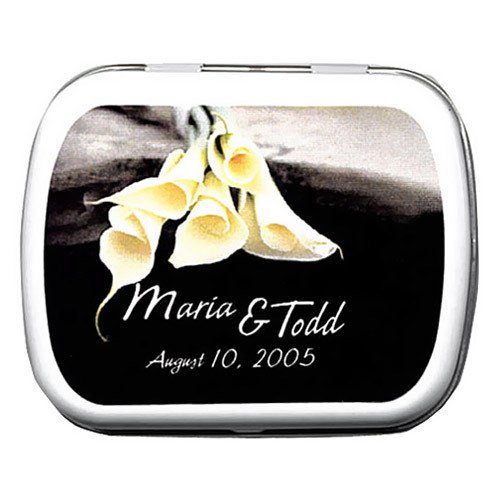 Calla Lily Wedding Mint Tins
Quick View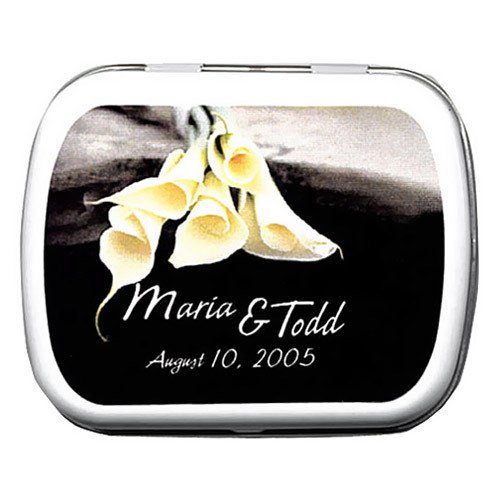 Calla Lily Wedding Mint Tins
The calla lily is a timeless symbol of purity and is a very popular wedding flower, often used in bridal bouquets and centerpieces. This calla lily mint tin is the perfect party favor for engagement parties, rehearsal dinners and wedding receptions. A white, high quality hinged tin is decorated with a tasteful designer label, customized with name and date for the happy occasion. Each tin can be filled with your choice of:
View Product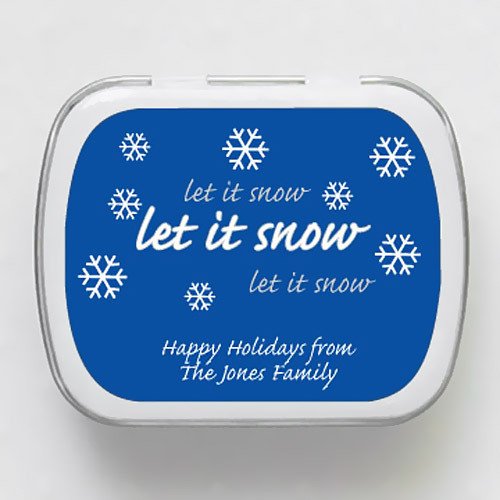 Let it Snow Holiday Mint Tins
Quick View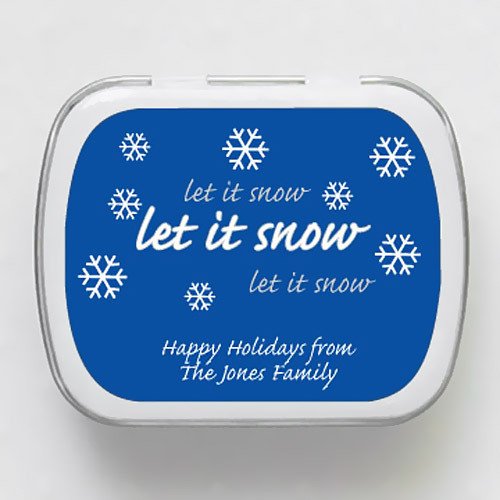 Let it Snow Holiday Mint Tins
This elegant design features tiny white snowflakes perfect for holiday parties or winter weddings. Available in three colors: blue, red, and green. White color tins are hinged and come in a convenient palm size (2.4"L x 1.9"W x 0.6"H), and we fill them to the brim with mild, yet refreshing, peppermints (0.25" diameter). The bottom and top of the tins are slightly concave in shape, and all tins are individually shrink wrapped. Please note that ...
View Product