Ivory Embossed Boxes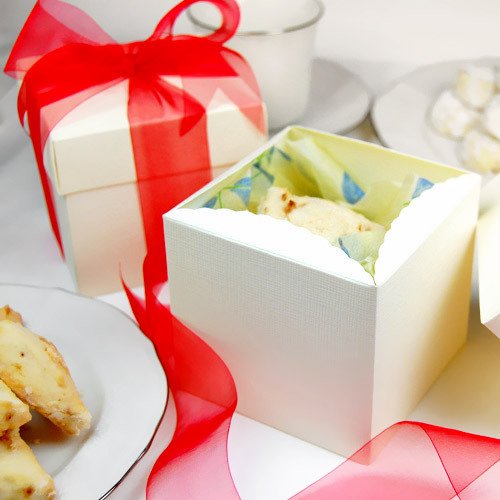 Quick View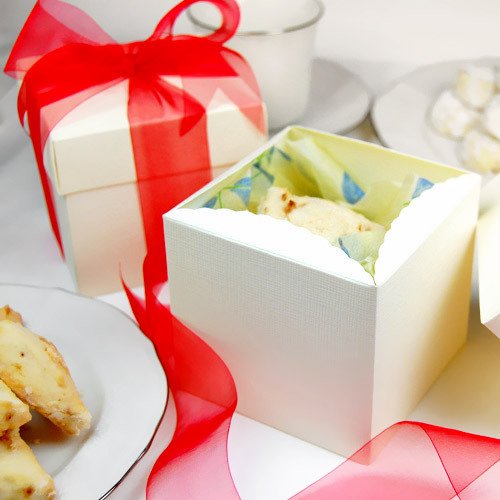 Ivory Square Gift Boxes
This gorgeous gift box turns an ordinary gift or favor into a heart-warming treat. The luminous ivory box with lightly embossed linen pattern is elegant and charming as well as versatile. Fill boxes with homemade baked goods for guests at your wedding or bridal shower.
View Product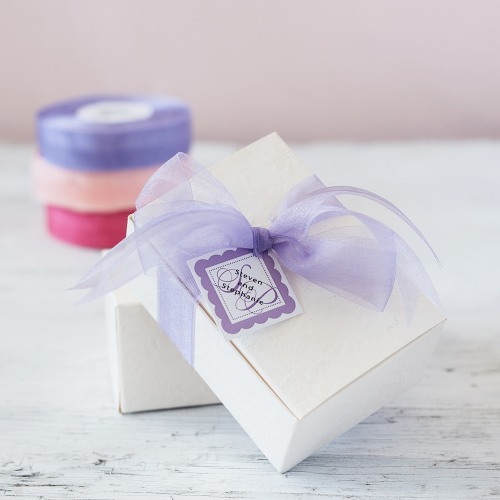 Rectangular Embossed Favor Boxes
Quick View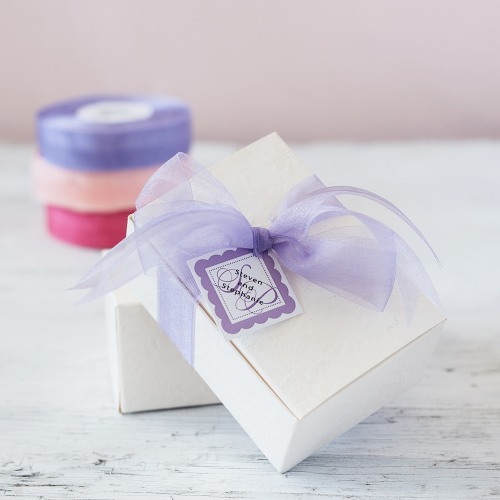 Rectangular Embossed Favor Boxes
This elegant favor box is embossed both inside and out with an elegant floral design. The boxes are imported from Italy and come in two sizes: small (2.75" x 1.75" x 1.38"H) and large (4" x 2.75" x 1.75"H). Available in ivory or white, both embossed with a subtle floral pattern. Although elegant on its own, you may want to decorate the box with a custom gift tag, personalized ribbon or beautiful organdy ribbon to ...
View Product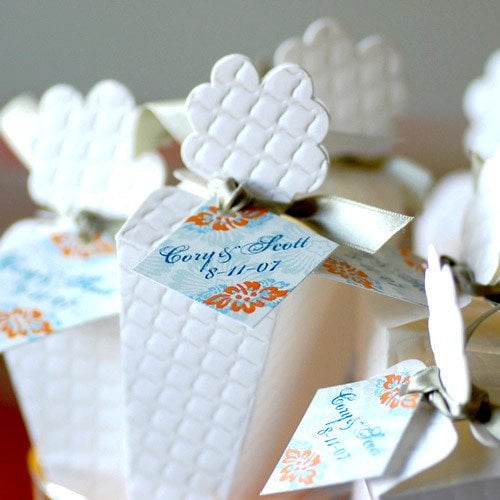 Quick View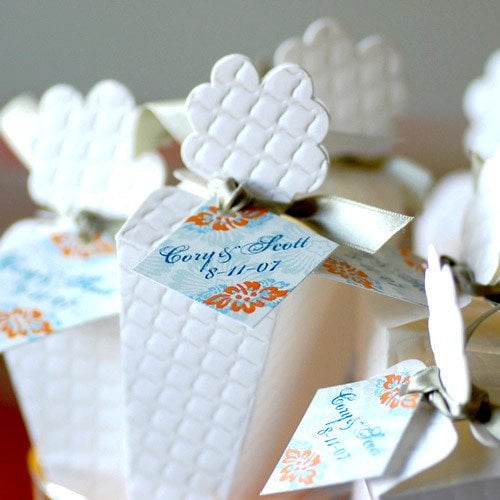 Wedding Favor Cones
To conclude the ceremony in a traditional way, have a rice toss to send the newlyweds on their way. Fill these elegant confetti cones with environmentally safe tossables, such as biodegradable wedding confetti, or flower petals. Or present these lovely cones filled with mini heart candies, lavender buds or Jordan almonds as favors. Cones are available in white or ivory color with an embossed floral design. Also available in white quilted, metallic silver, gold, chocolate ...
View Product