Metal Cards Wedding Favors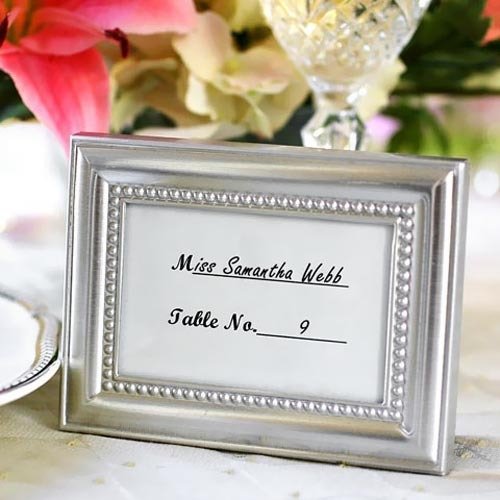 Brushed Metal Beaded Picture Frames
Quick View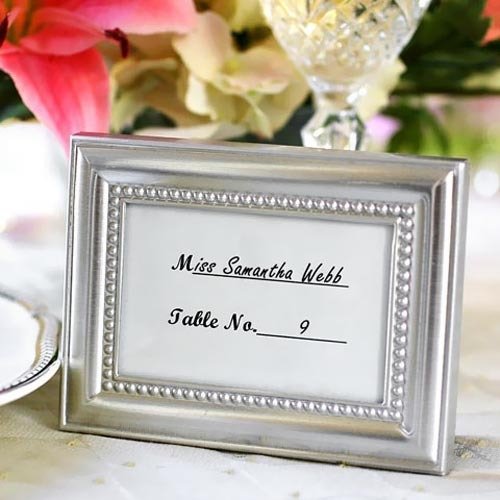 Brushed Metal Beaded Picture Frames
This graceful beaded picture frame can be used as place card holders, party favors or the brushed metal frame can hold a 2" x 3" photograph. Each comes with a pre-printed place card that can be filled in with the name and table number for each guest.
View Product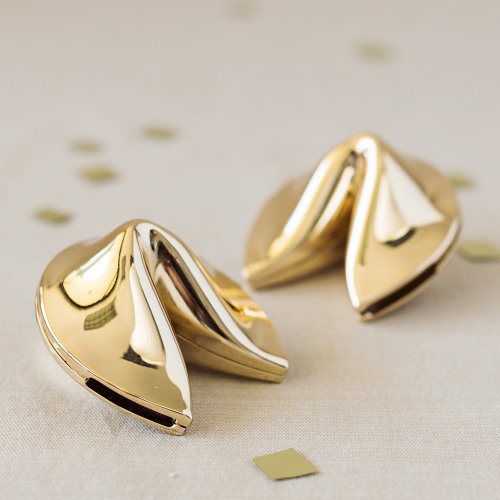 Fortune Cookie Keepsake Boxes
Quick View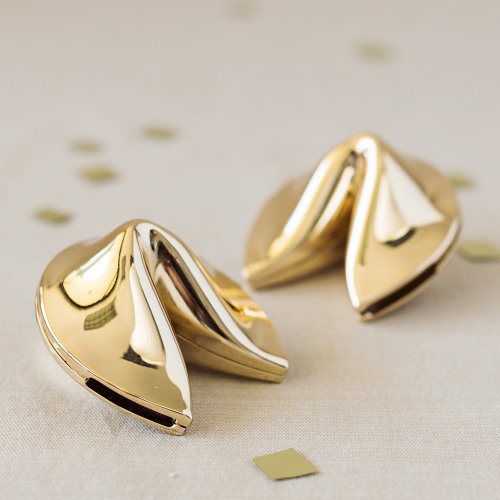 Fortune Cookie Keepsake Boxes
Product Specs Dimensions: 2.88" diameter Material: metal Minimum order: 2 Product Description Did you know that the fortune cookie was born in California almost 100 years ago and was first used to hold thank you notes? Impress your wedding guests with this unique and classy party favor. When stuffed with a personal fortune or thank you message, this becomes a wonderfully thoughtful keepsake, perfect for this gift giving occasion. Also a great way to add ...
View Product