Monogram Boxes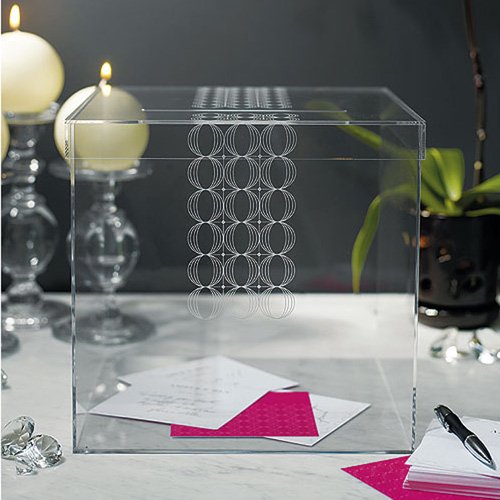 Acrylic Circle Design Wishing Well
Quick View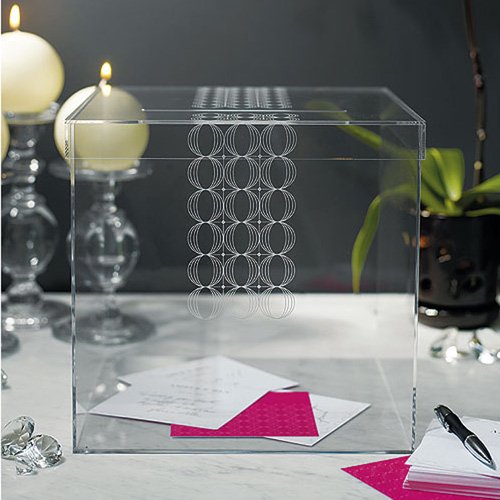 Acrylic Circle Design Wishing Well
Product Specs Dimensions: 9.75"L x 9.75"W x 9.5"H Materials: acrylic Stationery not included Personalized option includes accented line divider as part of the design Product Description This contemporary acrylic card box is the perfect way to modernize a wedding reception. It works with a variety of color schemes and is infinitely customizable - simply decorate the box with ribbons, rhinestones, and other personalized accents, or leave as is for a minimalist effect. This wishing well ...
View Product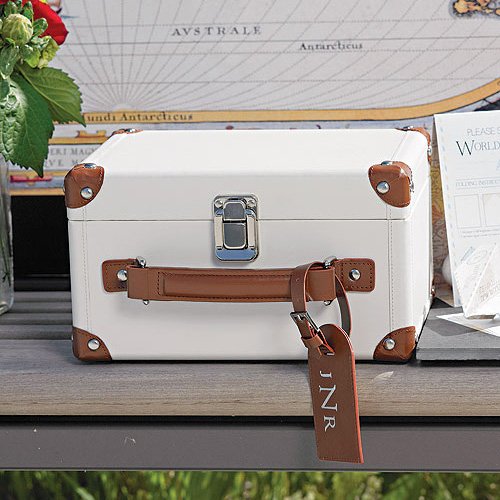 Mini Suitcase Wishing Well
Quick View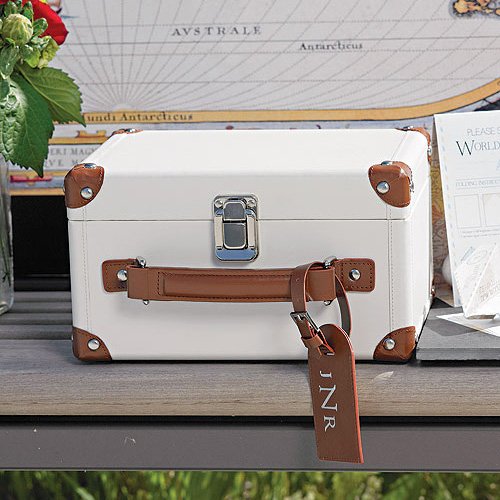 Mini Suitcase Wishing Well
Product Specs Dimensions: 10"L x 7.25"W x 5.5"H Contents: suitcase with either personalized or non-personalized tag Materials: faux leather, metal Stationery not included Product Description Send the happy newlyweds off on the adventure of a lifetime with this adorable wishing well. Fashioned from animal friendly faux leather, this well is designed to resemble an upscale suitcase complete with matching tag. It works well as a container for well wishes and keepsakes for any travel theme ...
View Product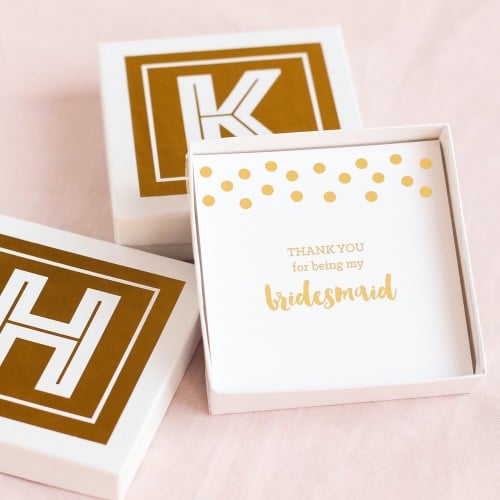 Quick View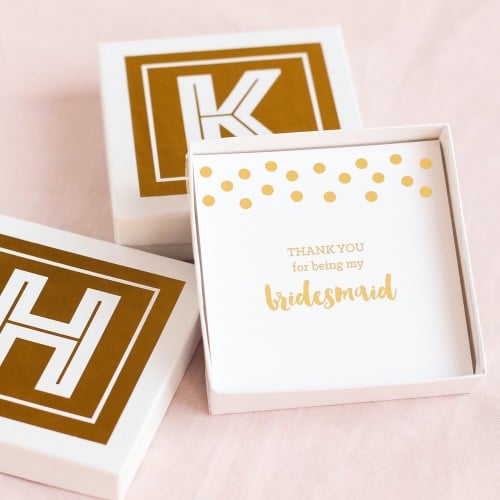 Monogram Gift Boxes
Product Specs Dimensions: 3.5" x 3.5" x 1" Quantity: 6 boxes per set Materials: vinyl gold foil decal Special note: choose up to 6 different monogram initials, boxes must be same color Product Description Packaging up thank-you's for your bridal shower is effortlessly chic with these gorgeous monogram gift boxes. Use up to six different vinyl decal monograms for your set of sixe boxes to ensure that each one is truly special. Trust us, your ...
View Product