Monogram Elegant Wedding Favors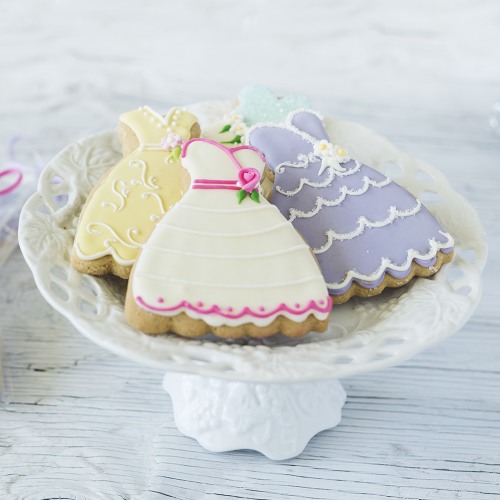 Personalized Wedding Cookies
Quick View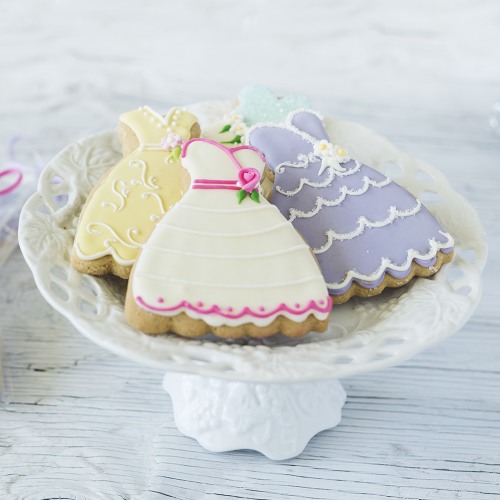 Personalized Wedding Cookies
Surpass your guests' expectations with our ornate hand-decorated personalized wedding cake cookies. Choose from a selection of elaborate cookie designs that best suits the style of your wedding. Personalize the cookies with names, dates or an elegant monogram.
View Product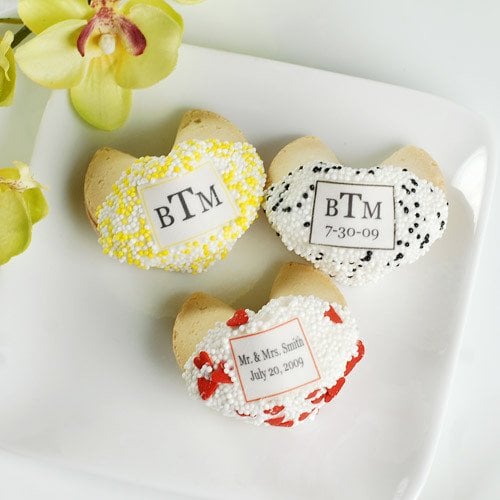 Personalized Fortune Cookies
Quick View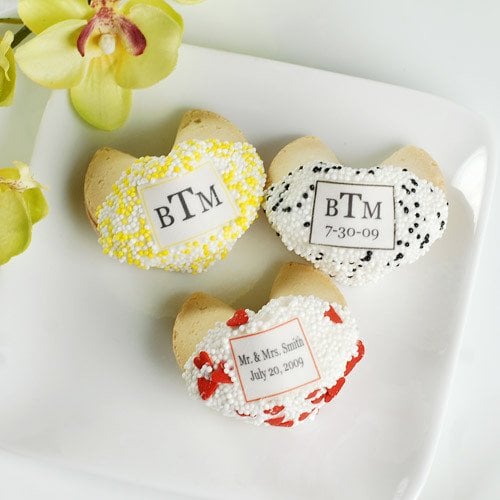 Personalized Fortune Cookies
Product Specs Dimensions: approx. 2.25" diameter Product packaging: individually wrapped in clear cellophane Minimum order: 24 Shelf life: approx. 6 months Note Please note that this item can only be shipped via 1-Day Shipping for delivery dates between May 5th and September 30th, and 2-Day Shipping the rest of the year. Product Description Celebrate and share your good fortune with these personalized fortune cookies. With countless sprinkles and personalization options, the possibilities ...
View Product