Monogram Treat Bag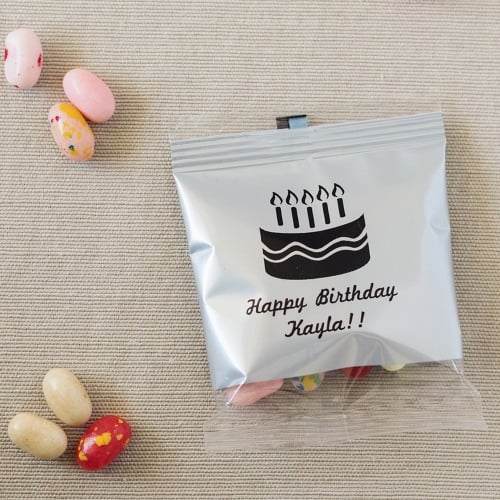 Personalized Birthday Jelly Belly Bag
Quick View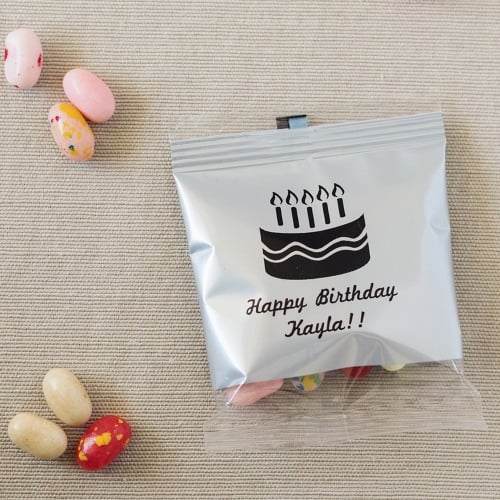 Personalized Birthday Jelly Belly Bag
Product Specs Dimensions: 3.25"L x 2.5"W x 0.4"H Contents: filled with assorted Jelly Belly jelly beans Minimum order: 36 Product Description Show just how sweet friendship can be with these personalized birthday Jelly Belly bags. Available in our adorable selection of designs, these little bags of jelly beans are perfect for any themed party. Jelly Bellys are crowd pleasers for guests of any age. Each bag is filled with half an ounce of Jelly Belly's ...
View Product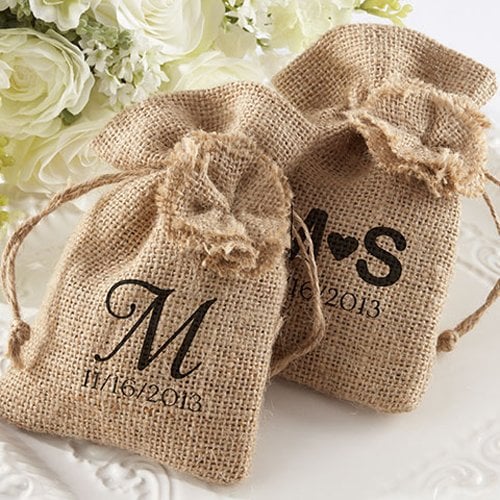 Personalized Burlap Favor Bags with Drawstring Ties
Quick View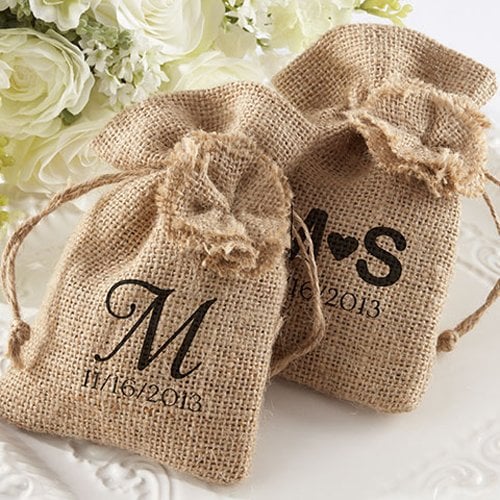 Personalized Burlap Favor Bags with Drawstring Ties
Product Specs Dimensions: 6"L x 4"W Quantity: 12 per set Materials: burlap, drawstring Note A $35 setup fee is applied to each order per design. Product Description Add some old world charm to your wedding with these personalized burlap favor bags! These burlap bags are a great way to bring a little something extra to your rustic theme, or class up your vineyard wedding. Fill these versatile bags with your favorite sweets, small trinkets, or ...
View Product