Packaged Cupcake Party Favors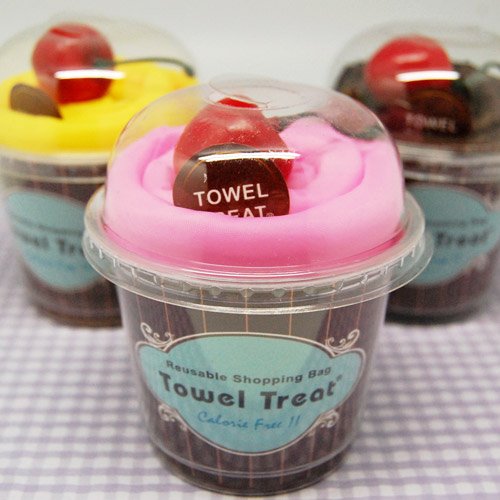 Shopping Bag Cupcake Favor
Quick View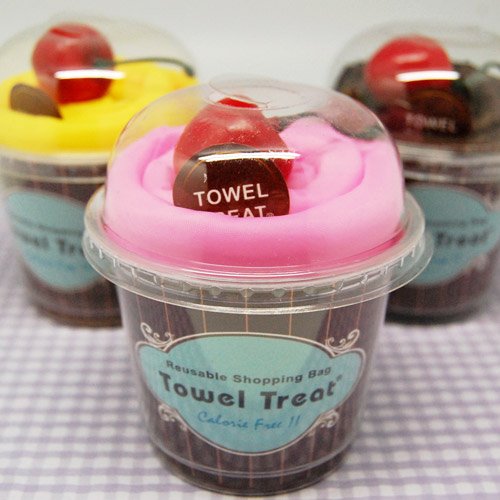 Shopping Bag Cupcake Favor
Planning a birthday party for a shop-a-holic? These little shopping bag cupcake favors are a treat in more than one way! Each bag is wrapped and packaged to resemble a tasty-looking cupcake but don't eat! Cupcake unwraps into a handy nylon shopping bag (measuring 15"L x 12"W plus handle and snap closure). Choose between three colors pink, chocolate, and yellow. Cupcake case measures 3.75"H, 3" diameter.
View Product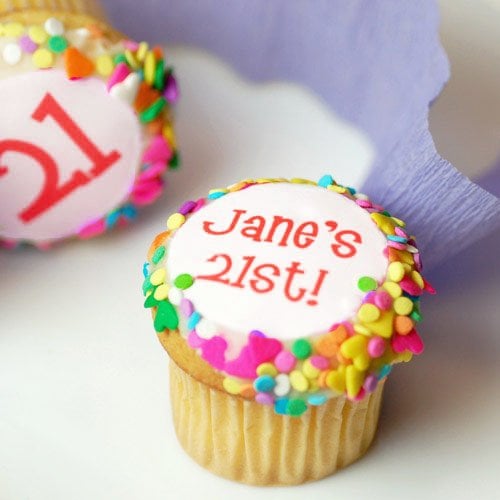 Personalized Mini Birthday Cupcake
Quick View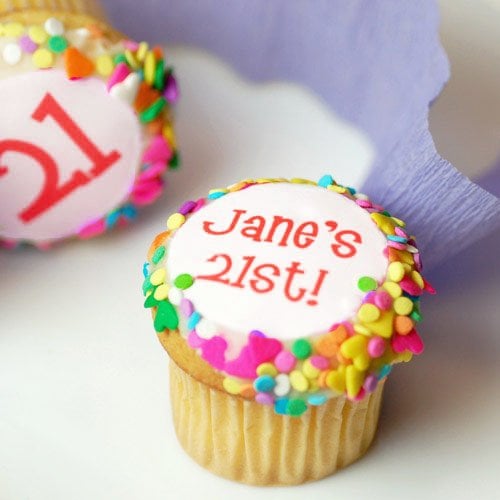 Personalized Mini Birthday Cupcake
Like confetti for your taste buds, the sprinkles atop these personalized mini birthday cupcakes pop with fun and flavor! They're can't-miss treats for your birthday party.Personalize each mini vanilla or chocolate cupcake with up to three lines of text and take your pick of sprinkles in an infinite array of colors, shapes and sizes. Each cupcake measures 1.75"H, 2" diameter and can be packaged in an optional gift box (2"L x 2"W x 2"H) with ...
View Product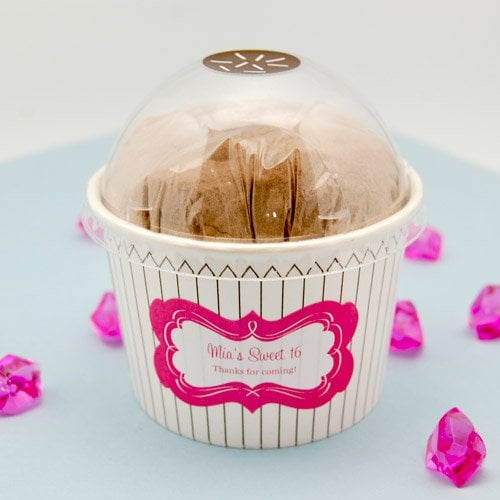 Personalized Birthday Cupcake Mix
Quick View