Personalized Match Favors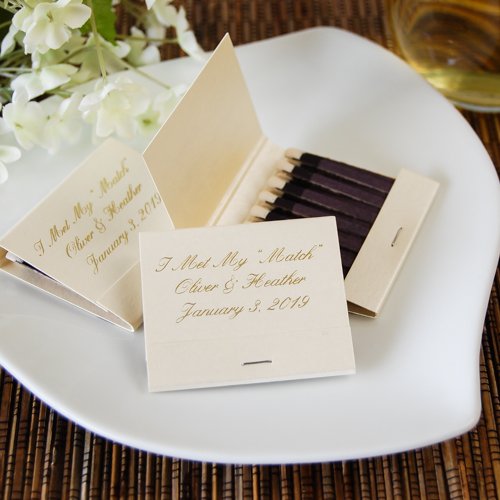 Quick View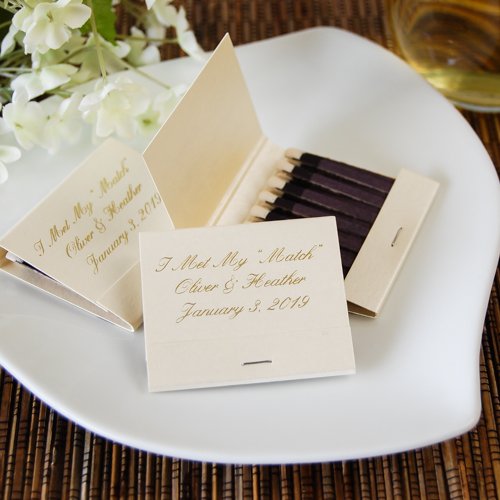 Personalized Matches
You've met your perfect match. Now meet ours. Our personalized matches are practical favors to "match" any of life's special occasions. Whether you're planning an outdoor wedding with sparklers, celebrating your anniversary by candlelight or congratulating the groom-to-be with cigars, these personalized match favors will light your fire and keep it burning all night!
View Product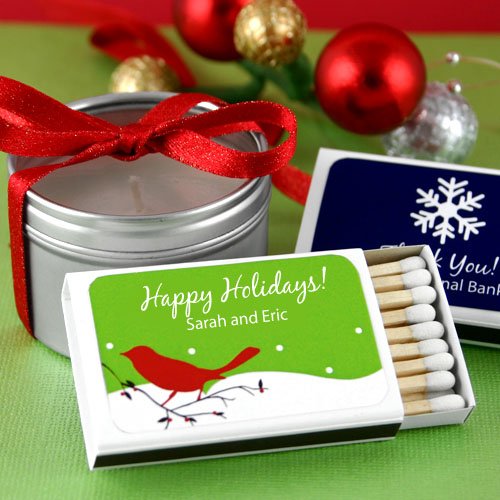 Personalized Holiday Matches
Quick View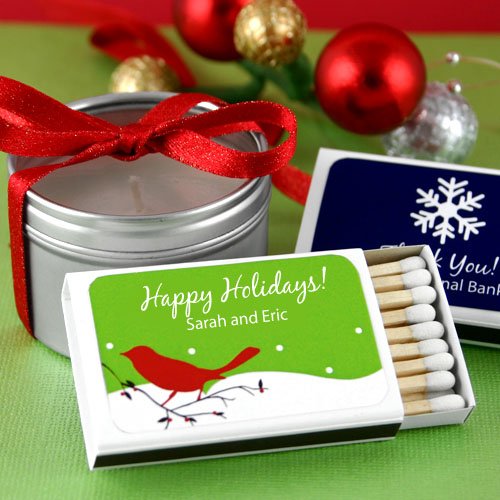 Personalized Holiday Matches
Strike up a conversation with our personalized holiday matchboxes. These matchboxes make the perfect party favor for any holiday gathering. Your guests will love receiving these stylish favors that are super practical as well. And each time they reach for the matchboxes to light a candle or make a fire in the fireplace, they will be reminded of you and your event! Each box measures 2.25" W x 1.375 H and contains 22-24 wooden match ...
View Product