Personalized Mix Favors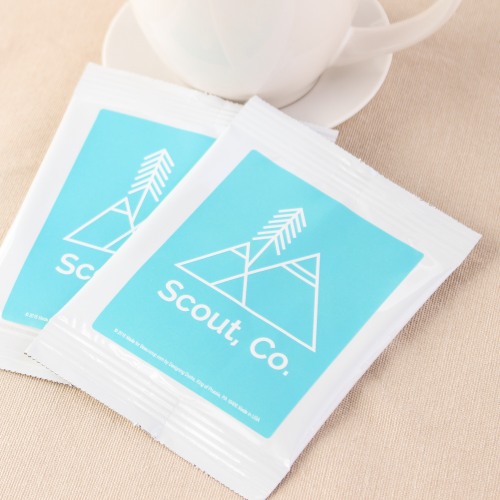 Personalized Corporate Cocktail Mix Favors
Quick View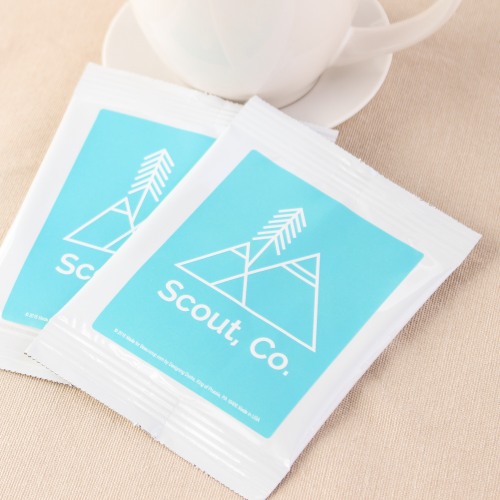 Personalized Corporate Cocktail Mix Favors
Product Specs Dimensions: 3.75"W x 5"H Contents: 11 grams of powedered drink mix per packet (single serving) Shelf life: 12 months Drink mix is non-alcoholic Some assembly required Minimum order: 30 Product Description Stir things up with these personalized cocktail mix party favors. Designed for corporate events with sleek graphics and the option to print a company logo on each packet, these custom favors are perfect for company events, holiday parties or corporate promotions. Pair ...
View Product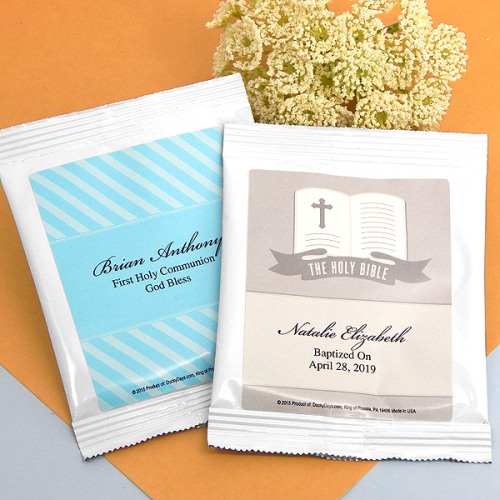 Personalized Religious Hot Cocoa Mix Favors
Quick View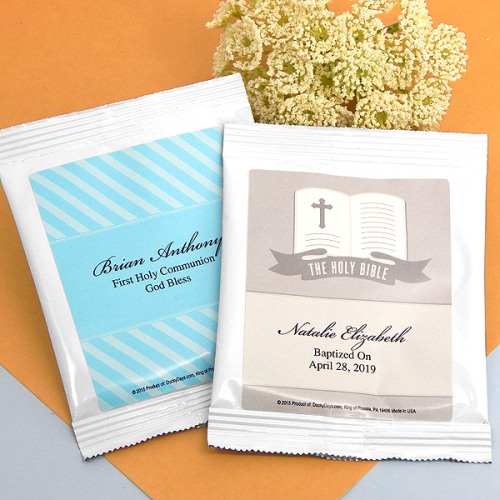 Personalized Religious Hot Cocoa Mix Favors
Product Specs Dimensions: 5"L x 3.75"W Shelf life: approx. 12 months Labels arrive separately; some assembly is required. Product Description For a heart warming, sweet treat to help celebrate your baby's first religious events, share a cup of hot cocoa with friends and family. Our personalized hot chocolate mix packets are printed with your baby's name and the date of the event in honor of the special occasion. Offer them to guests who attend your ...
View Product