Personalized Special Game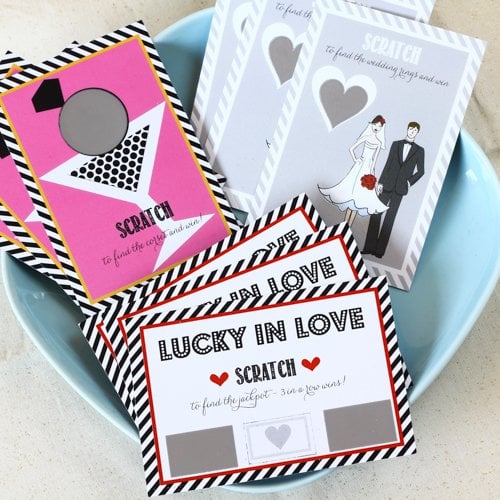 Wedding Themed Scratch Cards Game
Quick View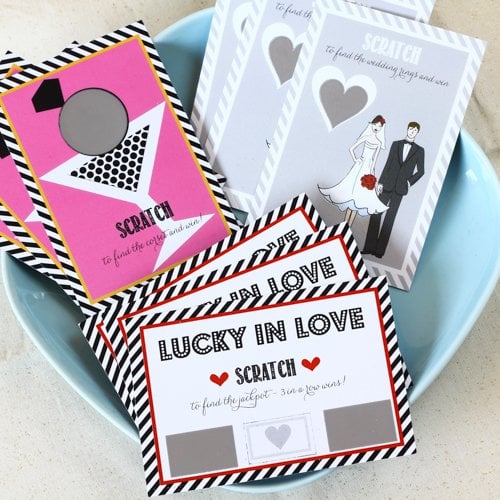 Wedding Themed Scratch Cards Game
Product Specs Dimensions: 4"L x 2.75"W Quantity: 12 cards per set Contents: 1 winning card, 11 losing cards Note: winning card on top of the deck Product Description At your upcoming bridal shower or couples' shower, invite guests to play this fun and unique wedding themed scratch cards game. Available in three entertaining designs, simply choose your favorite theme, personalize with a special note, and whip out during the shower for a fun game for ...
View Product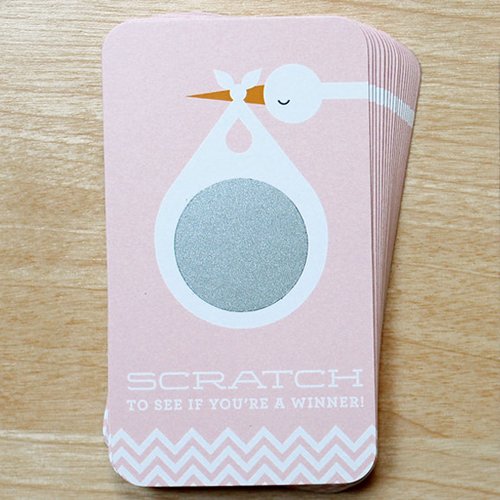 Quick View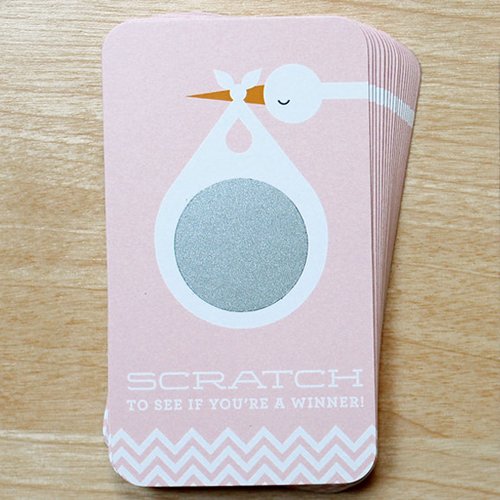 Stork Scratch Cards Game
Product Specs Dimensions: 3.5"L x 2"W Quantity: 12 cards per grey set, 24 cards per blue and pink set Contents: set of 12 has 1 winning card, set of 24 has 3 winning cards Materials: satin-coated cardstock Product packaging: clear re-sealable bag Minimum order: 2 sets of 12, 1 set of 24 Special note: Penny not included Product Description Give each of your baby shower guests a chance to win a prize with these adorable ...
View Product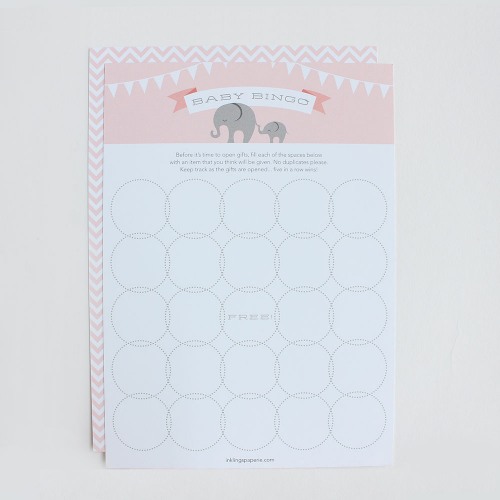 Quick View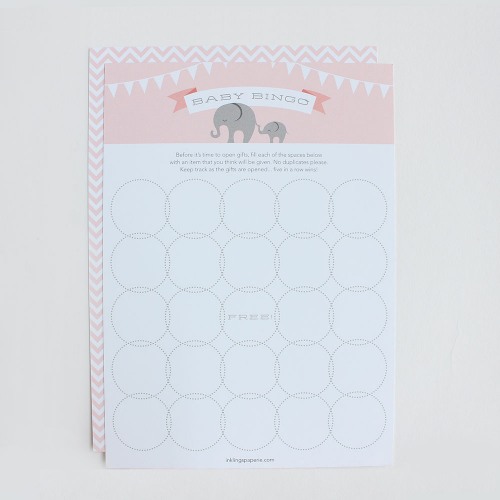 Baby Elephant Bingo Game
Product Specs Dimensions: 5"L x 7"W Quantity: 12 cards per set Materials: card stock Product packaging: cello envelope Special note: shipped flat Product Description Your baby shower guests will have so much fun playing this baby elephant bingo game! Each set comes with 12 cards that are adorned with an elephant and circle design as well as a chevron design on the back. Pair with personalized pencils and you're all set for game time!
View Product