Personalized Unity Candles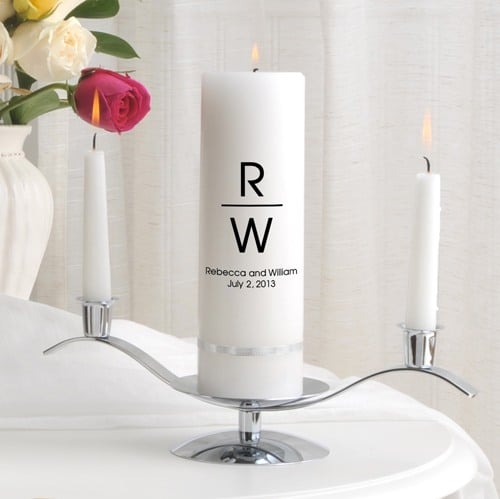 Personalized Classic Unity Candle Set
Quick View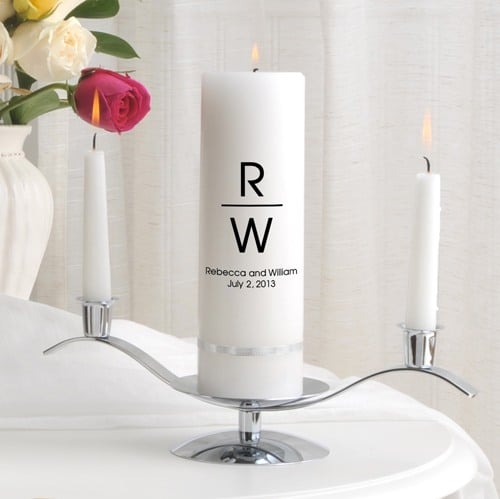 Personalized Classic Unity Candle Set
Product Specs Dimensions: 9"H, 3" diameter (unity candle) Note Please enter dates in the following format: "Month DD, YYYY" Product Description Simplicity meets sophistication with this personalized classic unity candle set. It's the ideal ceremony candle set for the traditional bride with a modern aesthetic. Clean, fluid lines make this unity candle set a standout, but the hand-printed personalization steals the spotlight. Choose a design to fit your theme, then customize the large unity ...
View Product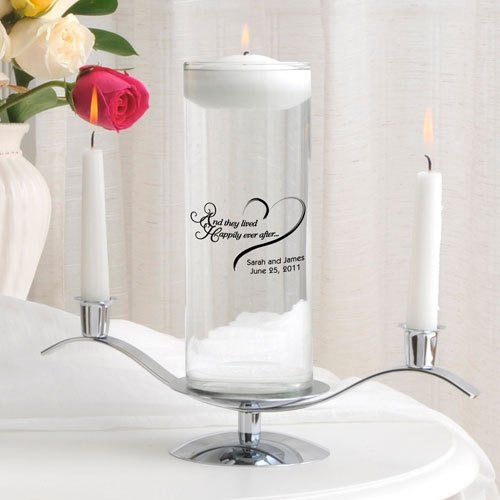 Personalized Floating Unity Candle Set
Quick View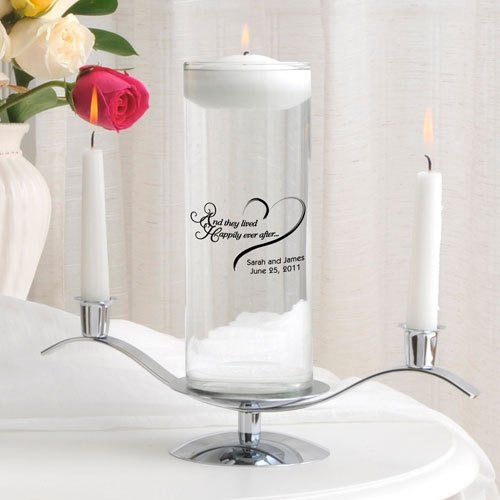 Personalized Floating Unity Candle Set
Product Specs 3.5"W x 9"H (unity candle vase) Product Description Torn between being traditional or modern on your wedding day? Be both with this personalized floating unity candle set. Gorgeous as a ceremony must-have as well as a post-wedding day keepsake vase for your mantle. A clear glass vase sits front and center, flanked by two candleholders. Simply fill the vase with water and set the floating candle on top. The vase can even be ...
View Product