Rhinestone Decorative Wedding Supplies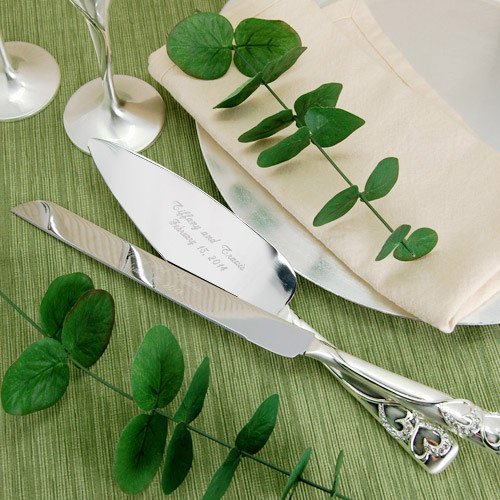 Sparkling Love Personalized Cake Server Set
Quick View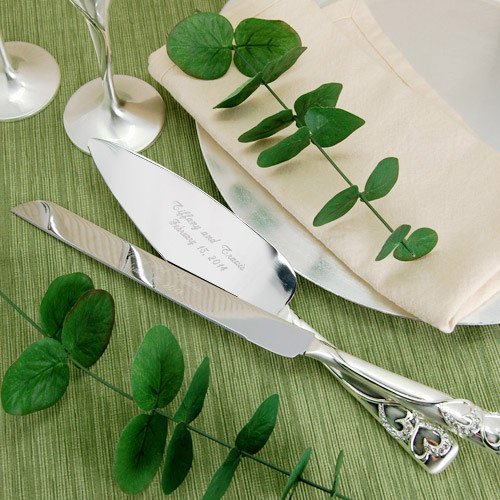 Sparkling Love Personalized Cake Server Set
Product Specs Dimensions: knife approx. 12"L x 1"W with 8" blade, server approx. 11"L x 2.75"W with 6.25" blade Contents: 1 knife, 1 cake server Materials: silver plating, rhinestones Product Description Your wedding guests will be in awe of this gorgeous personalized cake server set. The silver-plated handles feature an elegant double heart design accented with rhinestones. Set contains one cake knife and one cake server. Knife and cake server come engraved with names and ...
View Product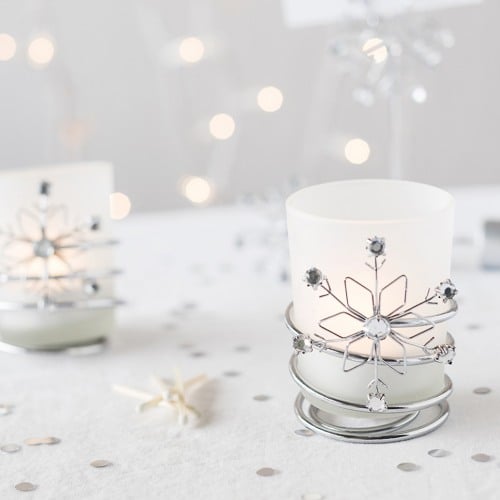 Jeweled Snowflake Votive Holders
Quick View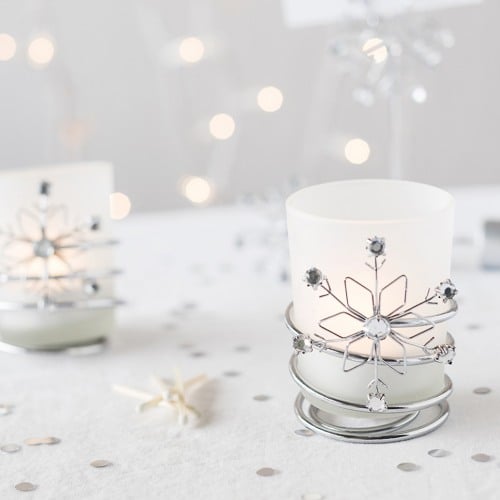 Jeweled Snowflake Votive Holders
Product Specs Dimensions: 2.75"H, 2" diameter Materials: wire, metal, glass, tea light candle Product Packaging: individually packaged in white gift box Minimum Order: 4 Tea ligth candle included Product Description Dress up table settings with these dazzling votive candle holders. A wired winter snowflake design adorned with sparkling rhinestones decorates the front of this metal-based votive holder. Perfect for decorating a winter wedding or rehearsal dinner. Votives also make great party ...
View Product