Satin Ribbon Pillow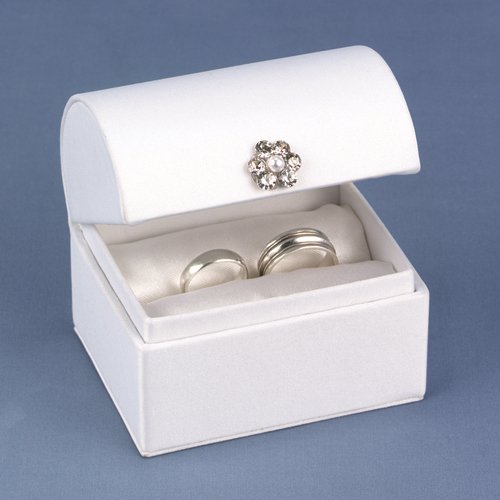 Quick View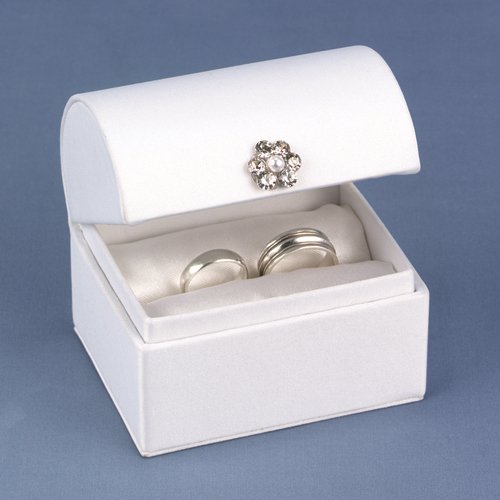 White Satin Ring Box
Product Specs Dimensions: 3"L x 2.5"W x 2"H Materials: satin, clear gem, faux pearl Rings not included Note Lid is for presentation purposes and does not close. Product Description Show your fiance you think outside the box when you present the ring in this ring box. This white satin presentation satin ring box is accented with a gem flower and is perfect for the proposal or as a ring pillow alternative. Contents not included. Add ...
View Product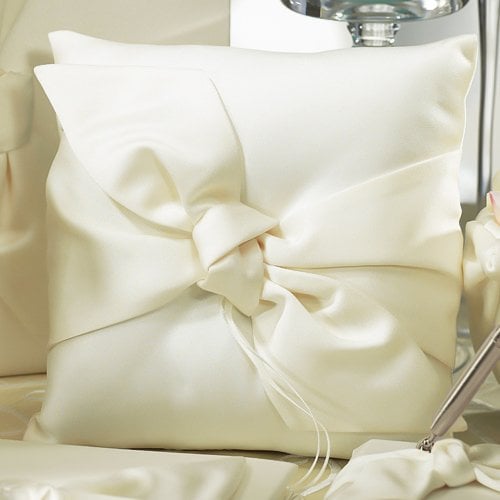 Quick View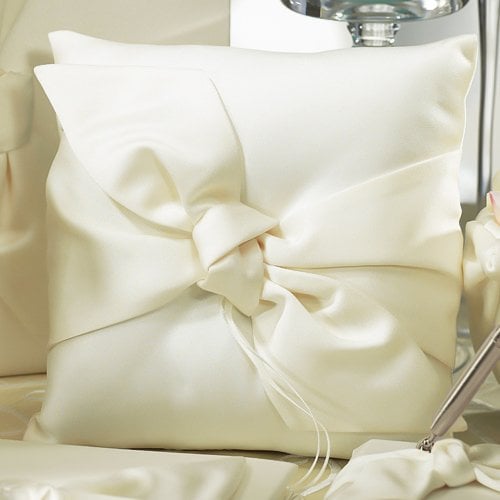 Tie the Knot Ring Pillow
Product Specs Dimensions: 8"L x 8"W Materials: ivory cloth, ivory satin knot Rings not included Product Description Add some symbolism to your wedding ceremony with this cute ring pillow. Made of ivory cloth, this pillow is wrapped with satin cloth and tied in a knot to represent your love and commitment to one another. Rings can be securely fastened to the pillow with the attached slender strands of ribbon. After the ceremony, keep the pillow ...
View Product