Silk Garden Wedding Supplies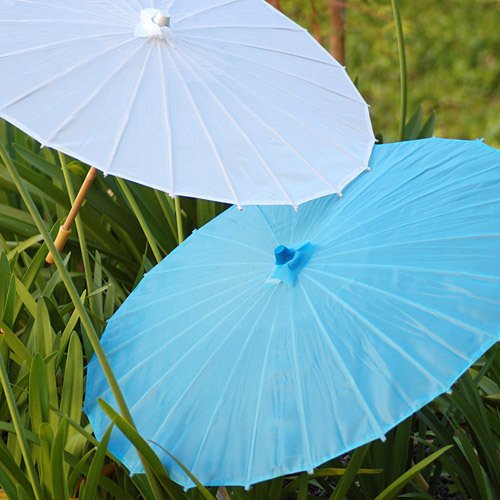 Quick View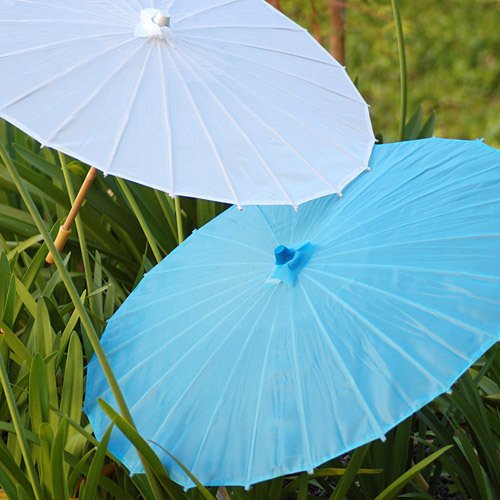 Color Nylon Parasol
Product Specs Dimensions: 21"L (with handle), 32" diameter (open) Materials: nylon, wood Minimum Order: 4 Product Description Sometimes, the best thing about a sunny summer day is sweet, sweet shade! That's why these cool color nylon parasols are such a welcome treat for guests at your outdoor wedding, bridal shower or garden party. Available in your choice of light, spring colors, each parasol is made of durable nylon with a wooden handle. Measures 21"L (with ...
View Product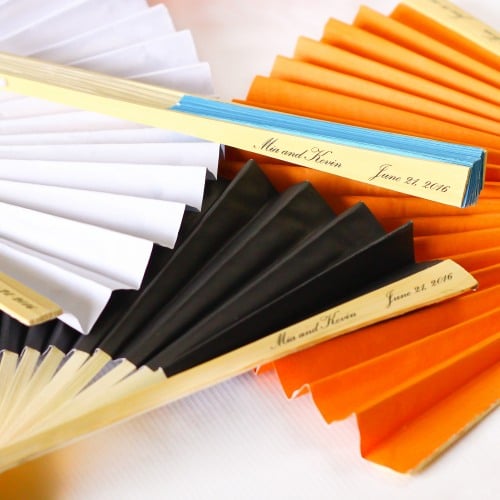 Personalized Paper Hand Fans
Quick View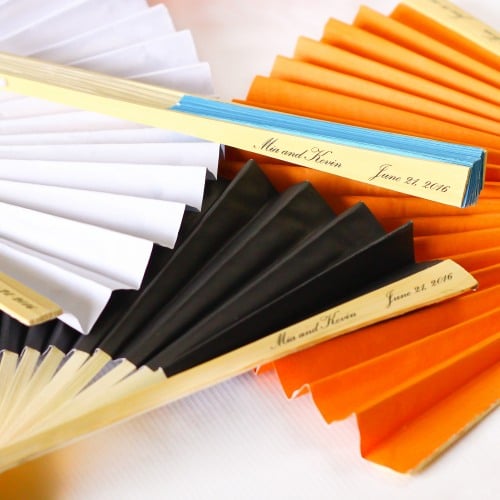 Personalized Paper Hand Fans
Product Specs Dimensions: 9"L (closed), 15"W (opened) Materials: premium paper stock, bamboo Minimum Purchase: 3 sets of 10 Product Description We love summer weddings...blue skies, warm evenings and hot days. Sometimes way too hot! Be kind to your guests by providing hand fans they can use to cool off. Our personalized paper hand fans are an inexpensive way to offer a cool breeze on a sweltering day. Perfect for summer weddings, outdoor events and garden ...
View Product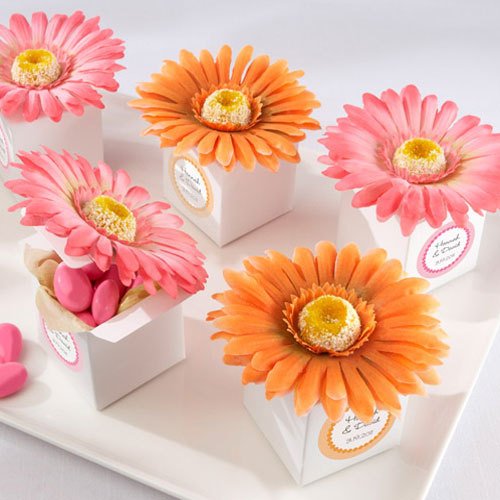 Quick View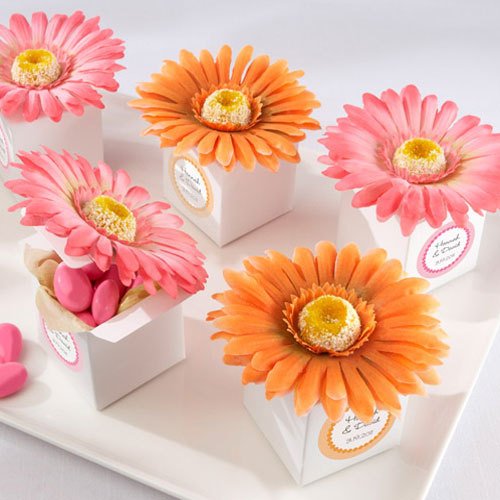 Gerber Daisy Favor Boxes
Product Specs Box Dimensions: 2"L x 2"W x 2"D Daisy Dimensions: 4" diameter Quantity: 24 per set Boxes arrived packed flat and labels in sheets; some assembly required Product Description Delight in a garden of daisies at your bridal shower with these Gerber daisy favor boxes with personalized labels. Ideal for a spring-themed bridal shower or garden party. Each white favor box is topped with a large silk Gerber daisy with a yellow center. Choose ...
View Product