Silver Colorful Wedding Favors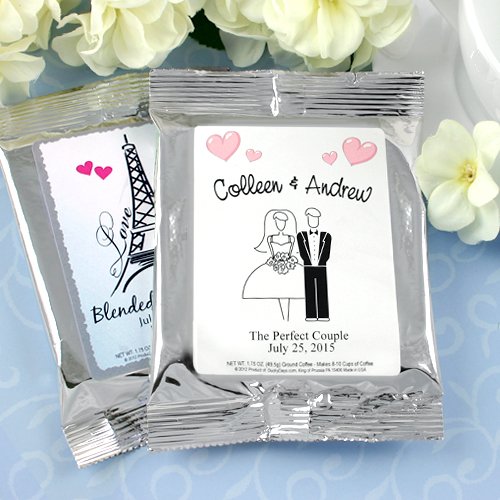 Personalized Wedding Coffee Favors
Quick View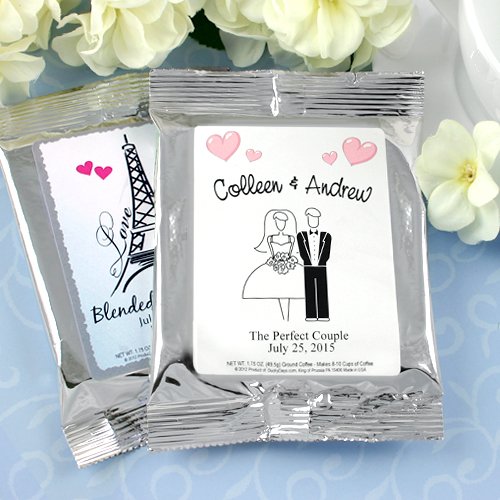 Personalized Wedding Coffee Favors
Love is Brewing...A romantic and unique idea for coffee lovers, our personalized coffee favors are sure to wow your guests. Present them at your wedding reception or tuck them inside your welcome baskets along with a heart shaped coffee scoop. Our personalized coffee favors come in many wedding designs and can be personalized with the bride and groom's names and a wedding date or a monogram. You may also select the color of the coffee ...
View Product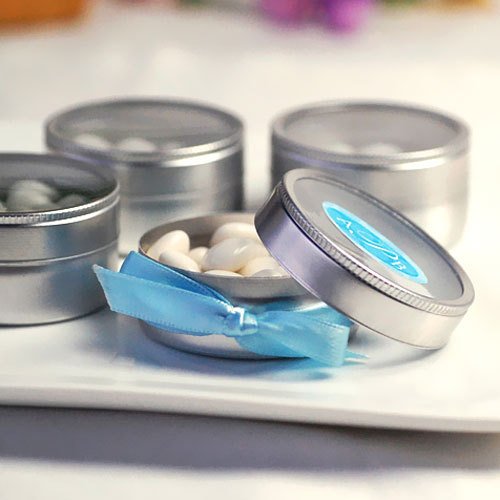 Quick View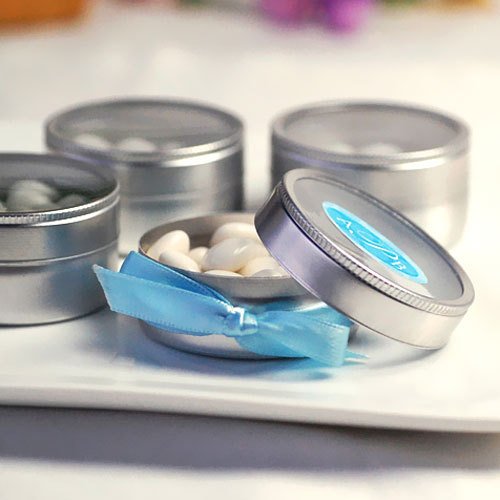 Clear Top Favor Tins
Treats are that much sweeter when they come in pretty packages. These favor tins are the perfect size for presenting colorful jelly beans, jordan almonds or our silver amorini chocolate hearts. Tie them up with beautiful satin ribbon, personalize them with a personalized sticker, and present them on a favor table for guests to pick up. Each favor tin comes with a clear, slightly curved top so contents are visible through the lid. Tins are ...
View Product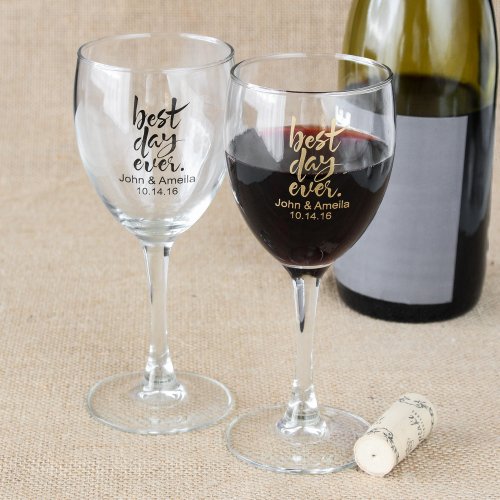 Personalized 8.5 oz Wine Glass
Quick View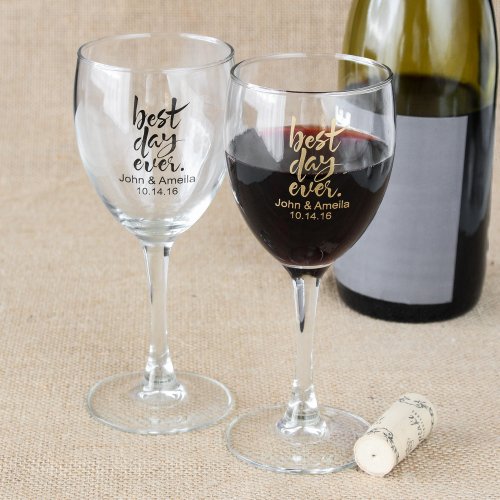 Personalized 8.5 oz Wine Glass
Personalized 8.5 oz. wine glasses can be personalized with your choice of design (some exclusive to Beau-coup) along with your names and wedding date in a variety of colors. Icon colors include black, dark blue, fuchsia, gold, pink, red, silver, sky blue and white. Each clear wine glass holds up to 8.5 oz. of your favorite wine or beverage. Measures 7.75"H, 2.50" in diameter. There is a $35 setup fee is applied to each order ...
View Product