Silver Plated Place Card Holder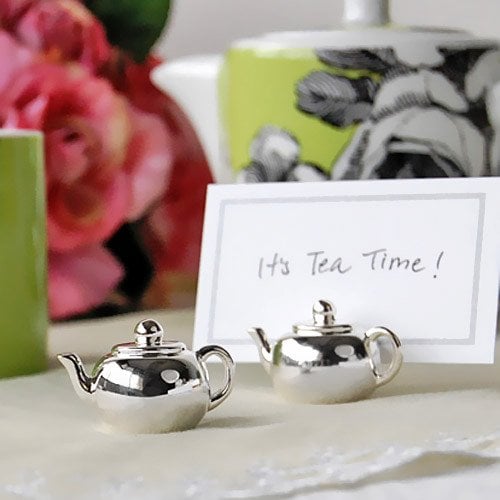 Silver Plated Teapot Place Card Holders
Quick View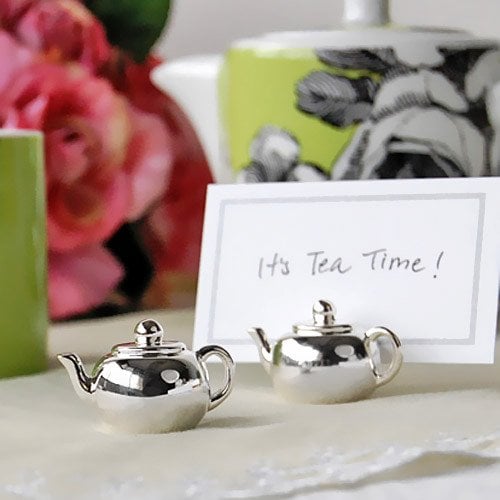 Silver Plated Teapot Place Card Holders
Here's a little teapot, short and stout...and absolutely adorable! These gleaming, silver-plated teapot place card holders are the perfect accent for your tea party baby shower. Whether you're planning an elegant garden shower or a madcap Alice in Wonderland-themed shower extravaganza, these tiny tea pots will fit right in.
View Product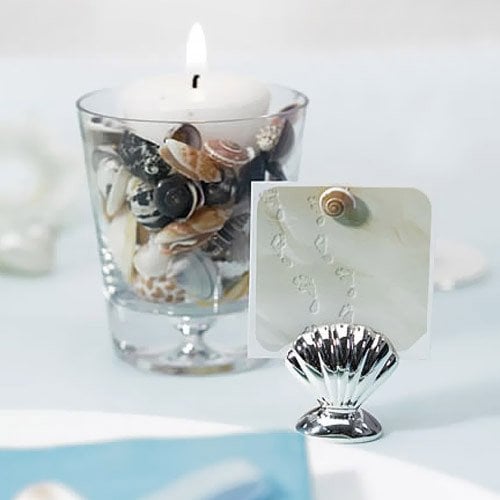 Silver Seashell Placecard Holders
Quick View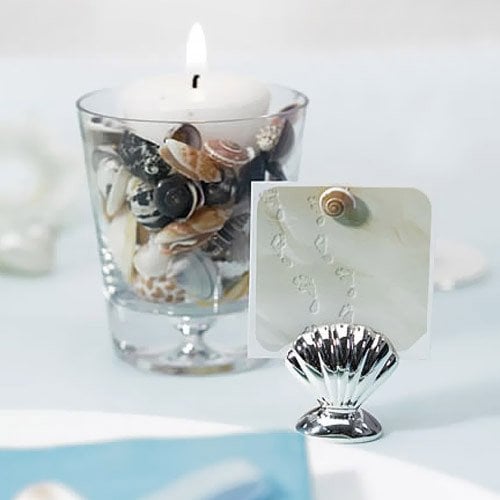 Silver Seashell Placecard Holders
Accent a nautical themed wedding reception or bridal shower with these charming sea shell holders. Its simple design makes it a classy addition to any elegant beach-themed affair. Delicately crafted and plated in silver, the shells measure 1.25"W x 1.25"H x 0.75"D and weighs 1.75 oz. Sold in sets of 12 pieces.
View Product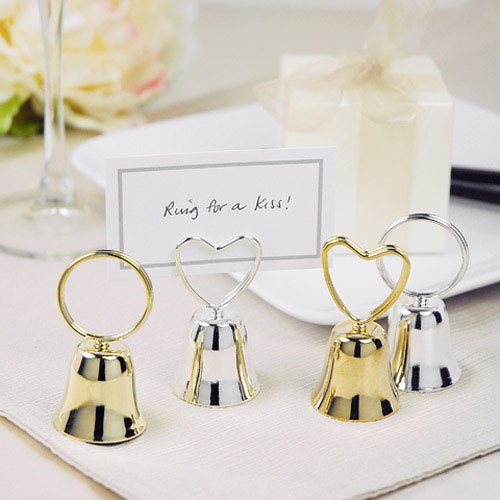 Wedding Bell Placecard Holders
Quick View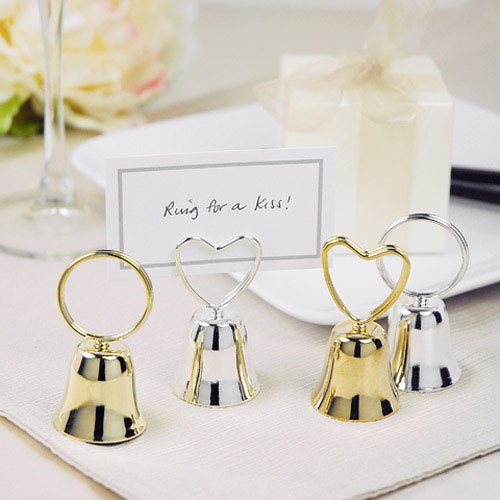 Wedding Bell Placecard Holders
A wedding bell is a traditional symbol of marriage and a popular wedding favor choice. Give your guests this symbolic favor and use it to hold their seating cards. Plated in silver both inside and out, these classy wedding bell holders come with silver-plated ringers. Guests at a wedding reception have been known to clink their glasses to urge the bride and groom kiss. Bells are becoming a welcoming alternative and replacement for the glassware. ...
View Product