Small Boxes Wedding Favors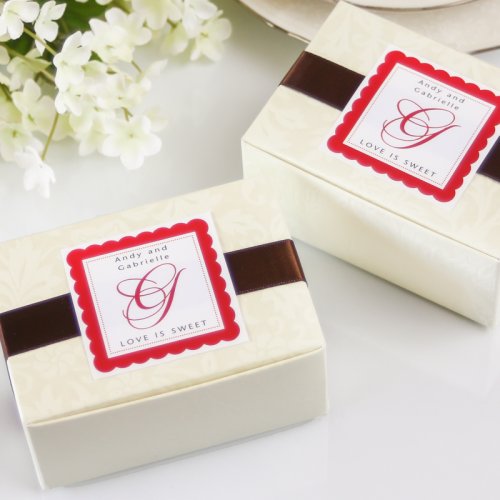 Rectangular Embossed Favor Boxes
Quick View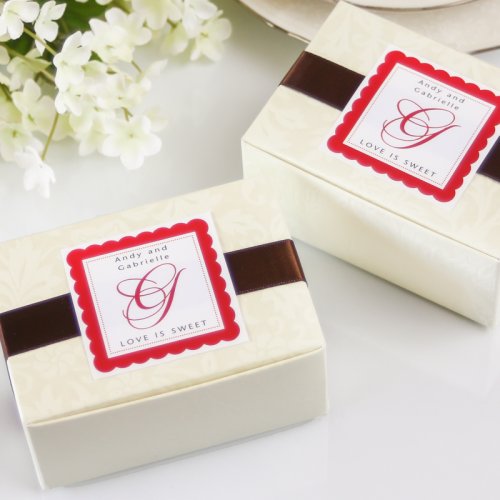 Rectangular Embossed Favor Boxes
This elegant favor box is embossed both inside and out with an elegant floral design. The boxes are imported from Italy and come in two sizes: small (2.75" x 1.75" x 1.38"H) and large (4" x 2.75" x 1.75"H). Available in ivory or white, both embossed with a subtle floral pattern. Although elegant on its own, you may want to decorate the box with a custom gift tag, personalized ribbon or beautiful organdy ribbon to ...
View Product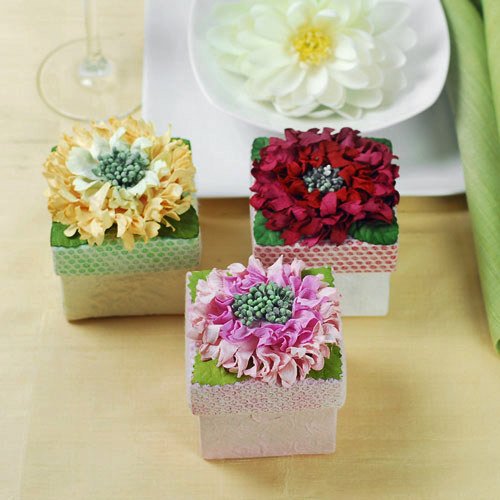 Quick View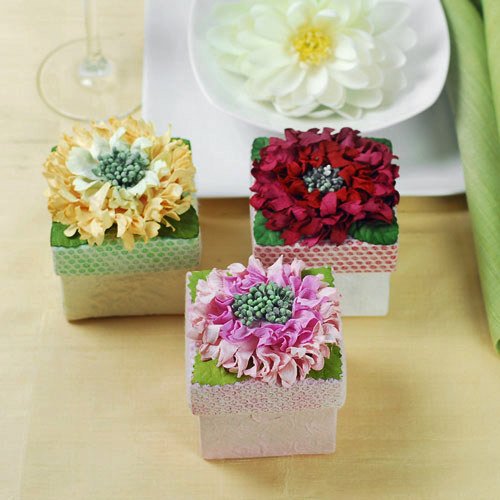 Flower Gift Box
The gorgeous, mulberry paper favor boxes are stunning in their beauty and sturdy in construction, so guests will be able to take them home and continue to use them to house anything from paperclips to jewelry. As a favor for your bridal shower, engagement party, or wedding reception, fill these beautifully decorated boxes with homemade candy, cookies, or the traditional Jordan almonds. Other great gift ideas to include are small, decorative soaps, bath salts, or ...
View Product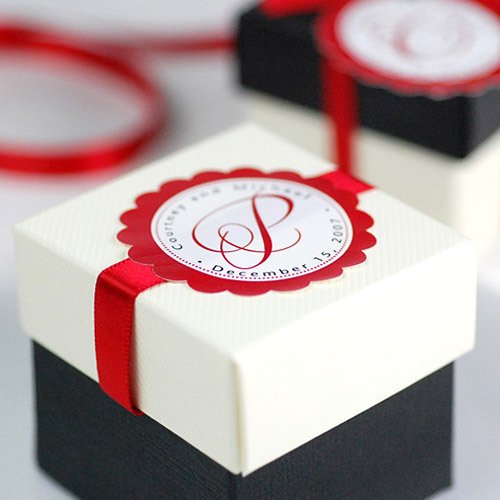 2 Piece Square Favor Boxes
Quick View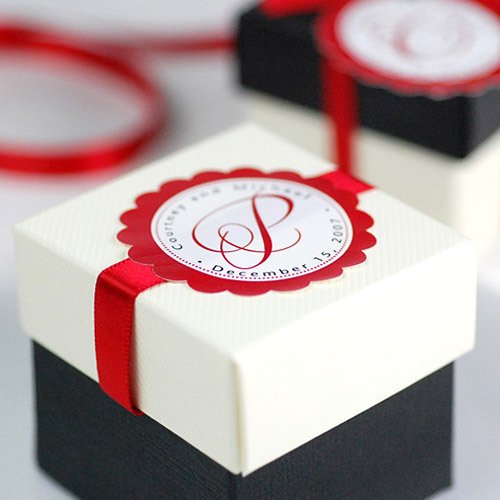 2 Piece Square Favor Boxes
These elegant favor boxes are perfect for just about anything. Fill each with traditional Jordan almonds, other colorful candies or a small but meaningful trinket. Choose from several colors and patterns and even mix and match tops and bottoms to create your own combinations (see images to the left). Please note that each box comes with matching top and bottom and that you will have to purchase a separate set of a second color in ...
View Product