Unique Elegant Wedding Favors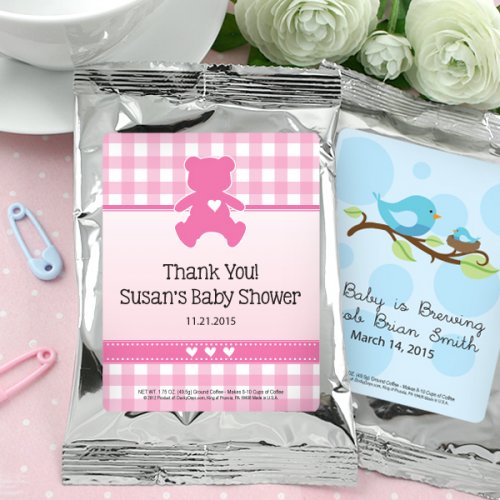 Baby Shower Personalized Coffee Favors
Quick View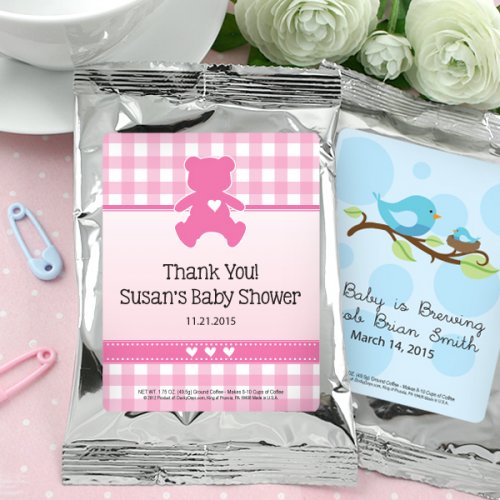 Baby Shower Personalized Coffee Favors
Product Specs Dimensions: 6"L x 4.5"W Contents: 1.75 ounces ground coffee Shelf Life: approx. 3-6 months Minimum Order: 30 Some assembly required Note The shelf life for this item is 3-6 months. Product Description Some of the best memories can be shared over a cup of coffee with loved ones. Personalized coffee favors are a truly enjoyable and unique gift that will warm the hearts of your friends and family, an unforgettable way to spread ...
View Product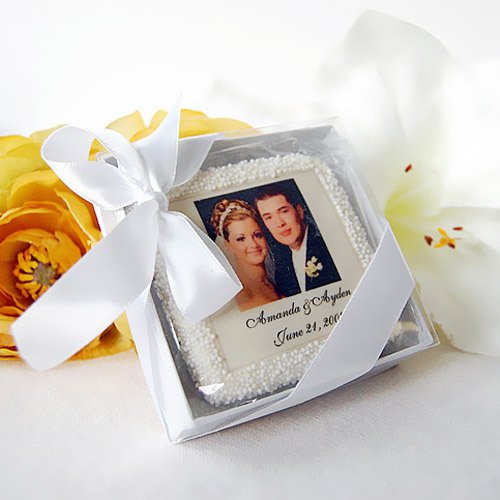 Personalized Photo Cookie
Quick View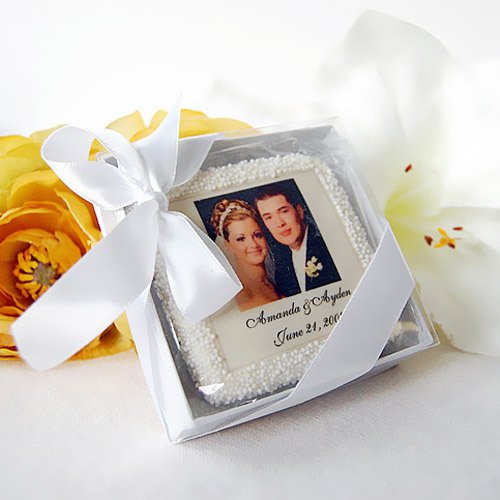 Personalized Photo Cookie
Product Specs Dimensions: 2.5"L x 2.5"W Minimum Order: 6 Product Packaging: individually wrapped in display box with ribbon Note Orders with white chocolate coating can only be shipped via 1-Day Shipping for delivery dates between May 5th and September 30th, and 2-Day Shipping the rest of the year. Product Description Put the 'you' in unique with these one-of-a-kind custom cookie creations. These personalized wedding photo cookies look just like framed photos and they are! But ...
View Product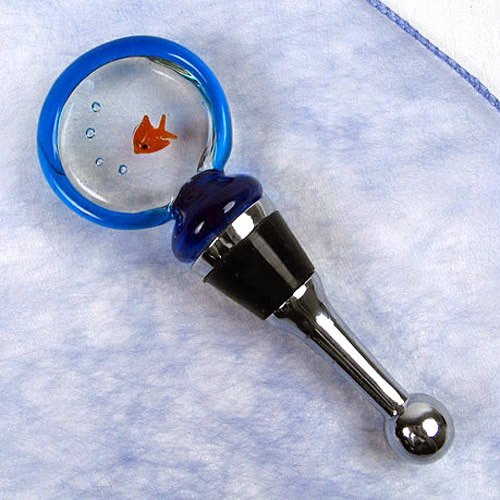 Quick View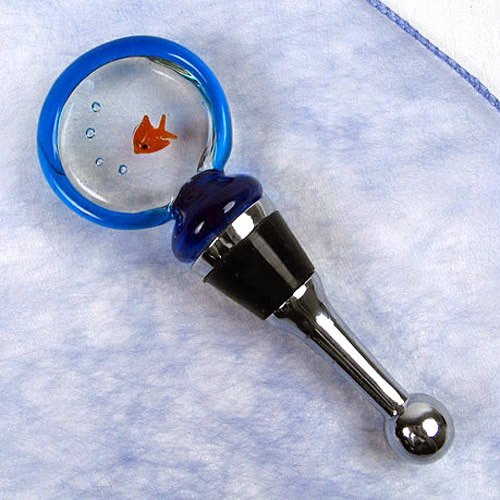 Art Glass Wine Stoppers
Product Specs Dimensions: 4.5"H Materials: glass, metal, rubber Product packaging: blue gift box Product Description Liven up your event with these unique and elegant glass wine stoppers. Perfect for a vineyard wedding or any wine-themed event. Choose from four beautiful designs for something that suits your special occasion. Our stoppers feature a conical shaped metal base with a silicon rubber sleeve to seal in freshness. Tops are handcrafted from glass. Measures approximately 4.5" in ...
View Product