Vintage Baby Shower Decoration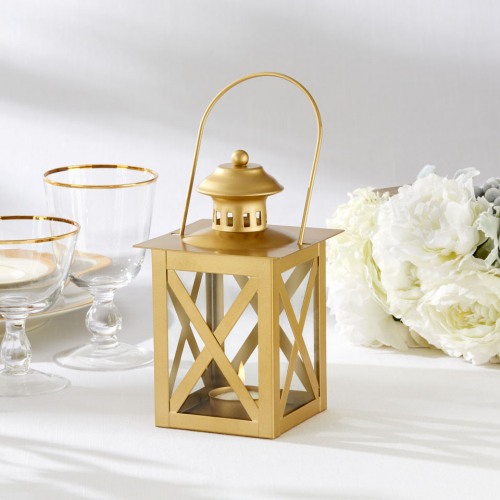 Quick View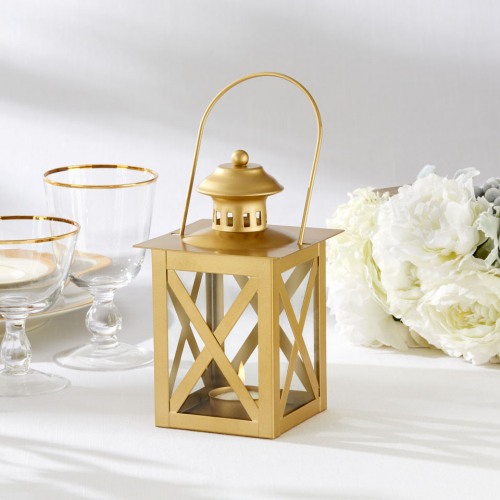 Metal Lantern
Light up your baby shower with this striking metal lantern. These stunning lanterns feature a classic geometric design and is finished with a matte gold coloring. Use these lanterns to decorate centerpieces, entryways, and buffet tables. The classic look of these lanterns pair well with themes like nautical, vintage, art-deco, and many more.
View Product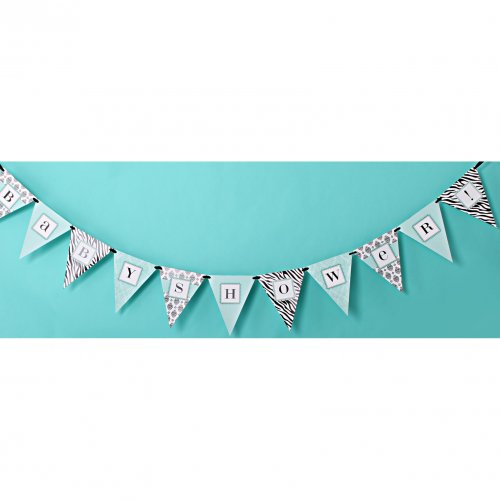 Vavavoom Vintage Baby Blue Banner
Quick View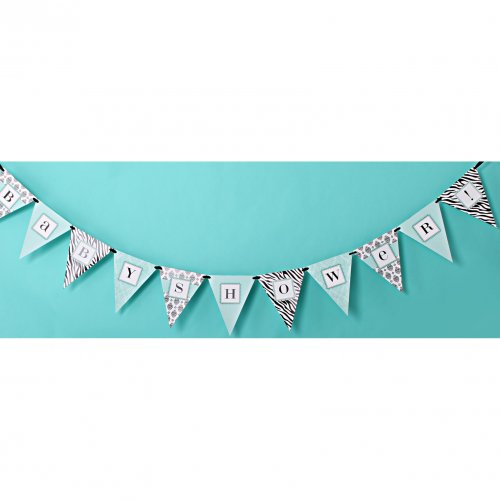 Vavavoom Vintage Baby Blue Banner
Help mom-to-be celebrate in style with this blue baby banner. The perfect finishing touch to any little boy's baby shower decor, this garland is approximately 12' long and features 11 pennants made from high-quality card stock. Each die-cut pennant is printed with an individual letter that spells out the message "BABY SHOWER!" on a variety of patterned backgrounds. Banner comes with a matching satin ribbon and assembly instructions for connecting individual pennants. Some assembly required ...
View Product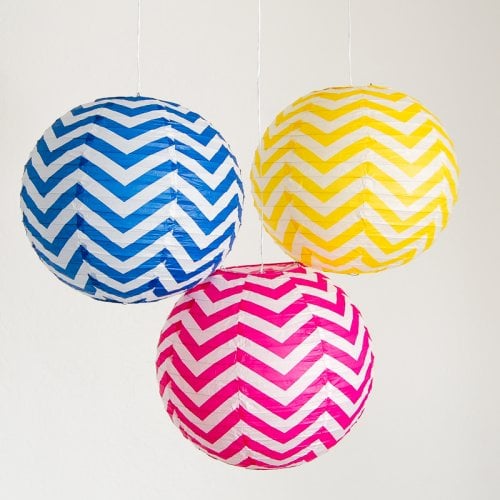 Quick View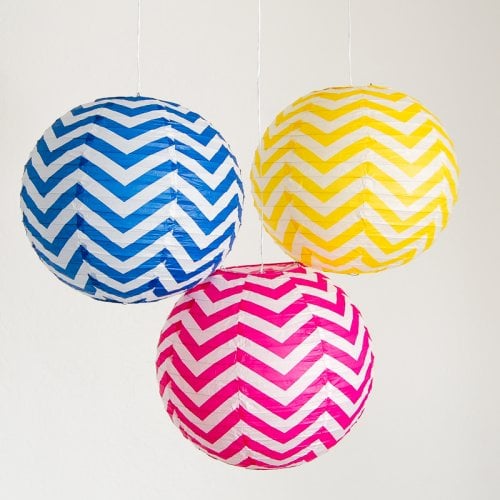 Chevron Paper Lanterns
Chevron paper lanterns are an easy way to bring a touch of mod vintage appeal to any themed baby shower. Each lantern features a chevron-striped pattern in the matching shade of your choice. They are equally beautiful when strung up at an outdoor affair, or when used indoors to brighten up dessert bars and buffet tables. Lanterns are shipped flat with some minor assembly required.
View Product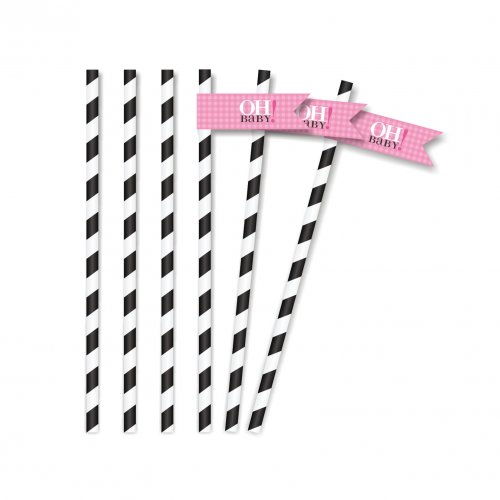 Vavavoom Vintage Baby Pink Straw Flags
Quick View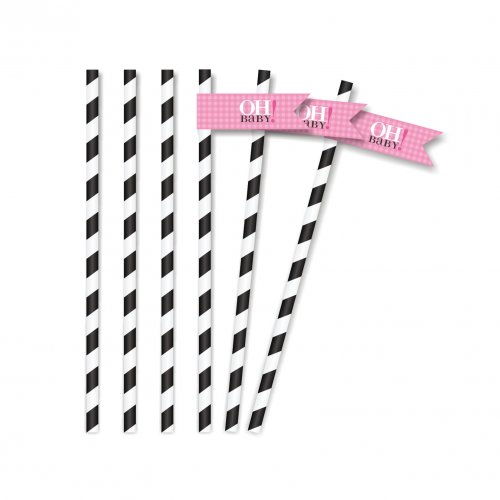 Vavavoom Vintage Baby Pink Straw Flags
Form meets function with these beautiful pink themed straw flags. Your baby shower guests will love sipping drinks through these colorful paper straws. Kit contains enough material for 20 straw flags, including striped paper straws, self-sticking pre-printed flags, and assembly instructions. You can also use these straw flags to add some flair to cupcakes or centerpieces. Flag labels arrive separately, some assembly required.
View Product