Wedding Acrylic Favor Box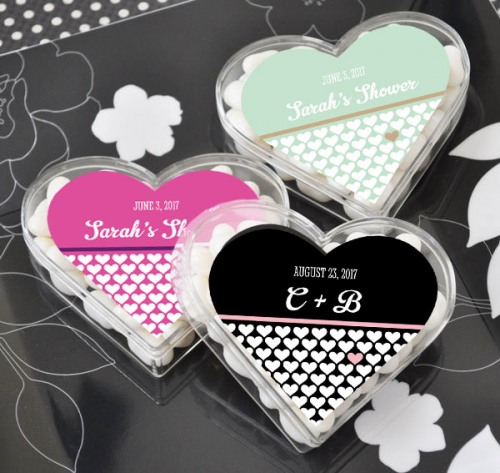 Personalized Heart Shaped Acrylic Favor Box
Quick View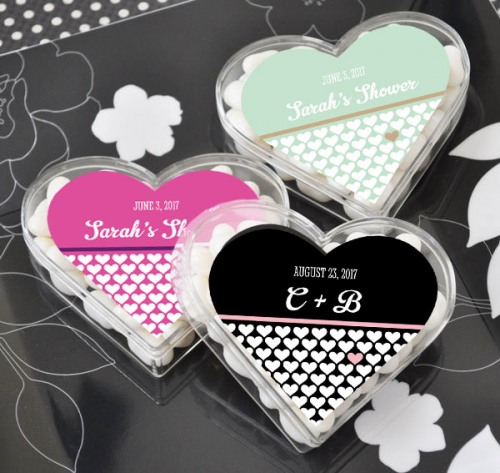 Personalized Heart Shaped Acrylic Favor Box
Product Specs Dimensions: 3.5"L x 3"W x 0.75"D Material: plastic Contents: clear boxes, self-sticking labels Minimum Order: 24 Some assembly required Product Description Once you've filled these personalized heart shaped acrylic boxes to the brim with sweet treats, your guests' hearts will be brimming over with happiness! Each clear, acrylic favor box is shaped like a heart and can be personalized with a heart-shaped label in your choice of 27 color combinations. Label designs feature ...
View Product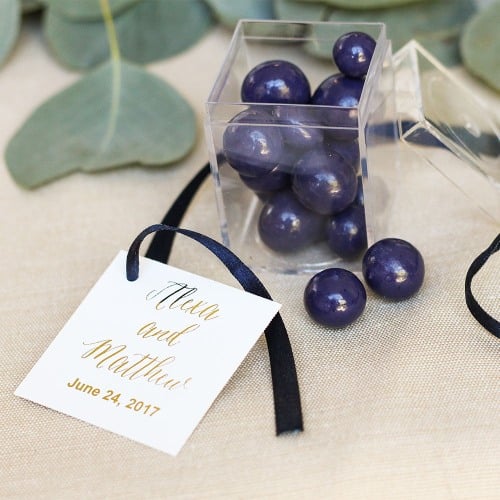 Quick View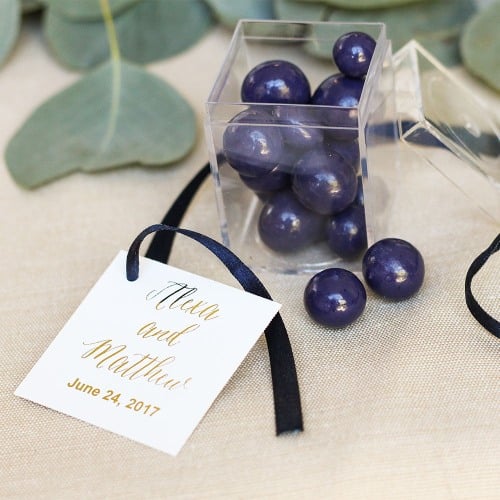 Mini Acrylic Favor Box
Product Specs Dimensions: 1.63"L x 1.63"W x 2.19"H Minimum order: 6 boxes Product Description Need chic wedding favors packaging? The solution is crystal clear favor boxes, that is! Contemporary clear acrylic boxes are a great choice for showcasing wedding favors like our scrumptious sweets and beautiful baubles. Each clear box is made of durable acrylic plastic and comes with a fitted lid. These unique, reusable wedding favor boxes stand out because they stand tall. Rectangular ...
View Product