Wedding Breeze Fan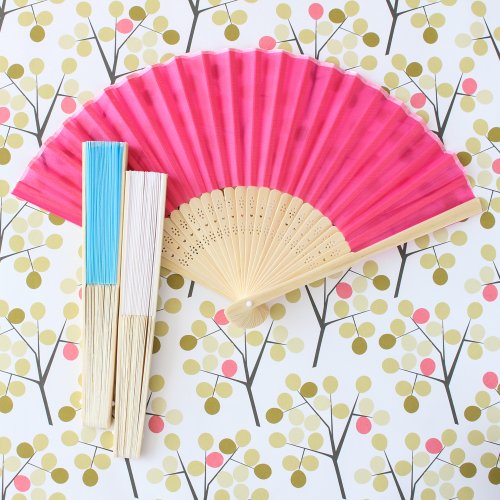 Quick View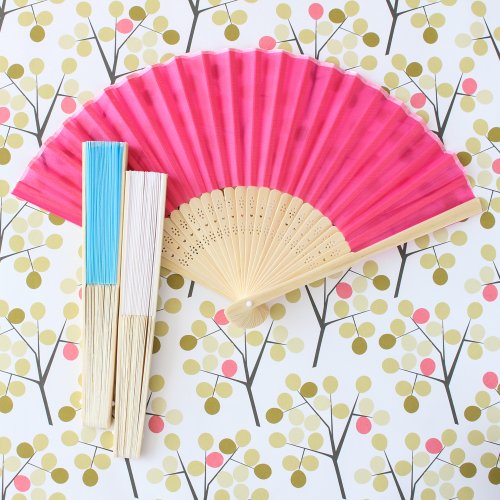 Asian Silk Hand Fans
Product Specs Dimensions: 8"L (closed), 14"L (opened) Materials: bamboo ribs, silk Minimum Order: 6 Product Packaging: individually wrapped in clear cellophane sleeve Product Description These dainty silk hand fans are must haves for outdoor weddings in the warm summer months. Delicate panels are covered with gauzy silk for a lovely Asian inspired accessory. The fans provide a noiseless, gentle and soothing breeze. Perfect for outdoor and summer wedding ceremonies, bridal showers, and ...
View Product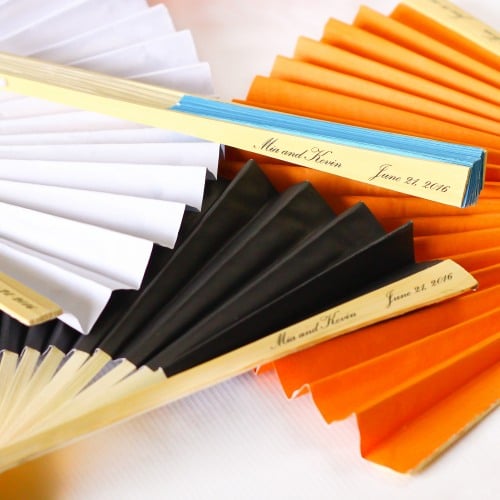 Personalized Paper Hand Fans
Quick View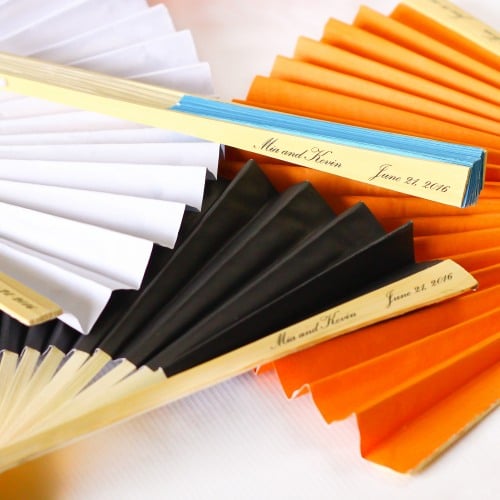 Personalized Paper Hand Fans
Product Specs Dimensions: 9"L (closed), 15"W (opened) Materials: premium paper stock, bamboo Minimum Purchase: 3 sets of 10 Product Description We love summer weddings...blue skies, warm evenings and hot days. Sometimes way too hot! Be kind to your guests by providing hand fans they can use to cool off. Our personalized paper hand fans are an inexpensive way to offer a cool breeze on a sweltering day. Perfect for summer weddings, outdoor events and garden ...
View Product