Wedding Chic Themed Place Cards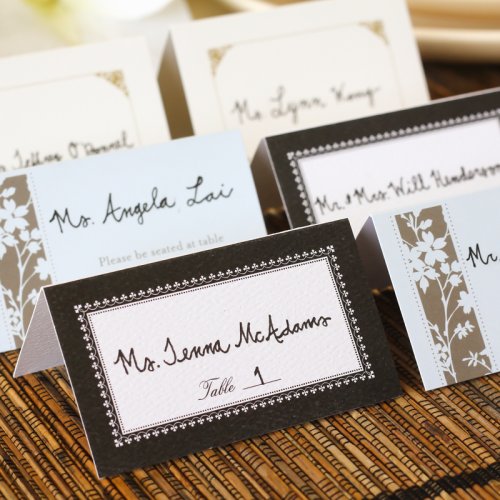 Quick View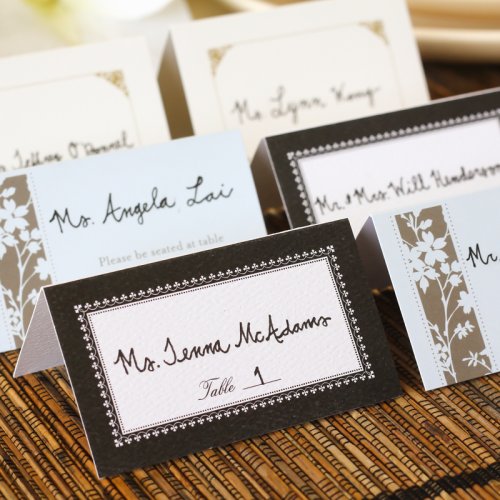 Themed Place Cards
Product Specs Dimensions: 3.5"L x 2.5"H Material: 100 lb. cardstock Quantity: 10 per set Note Spring design has been discontinued. Product Description Effortlessly chic and irrefutably timeless, these modern designer place cards blend classic lines with fresh designs and contemporary colors. Double your happiness at your Chinese-style wedding, fall in love at your autumn betrothal, count seashells by the seashore at your destination wedding, or let love blossom at your spring bridal ...
View Product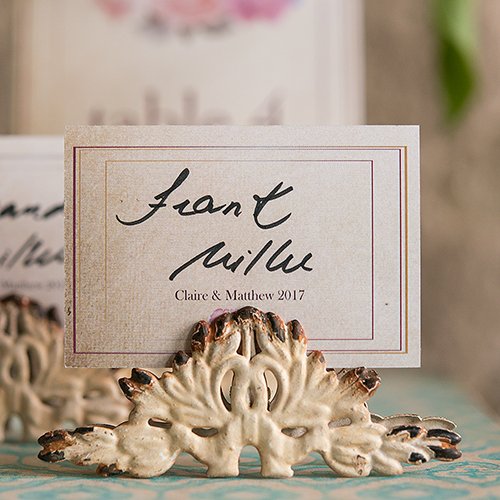 Antique Place Card Holder
Quick View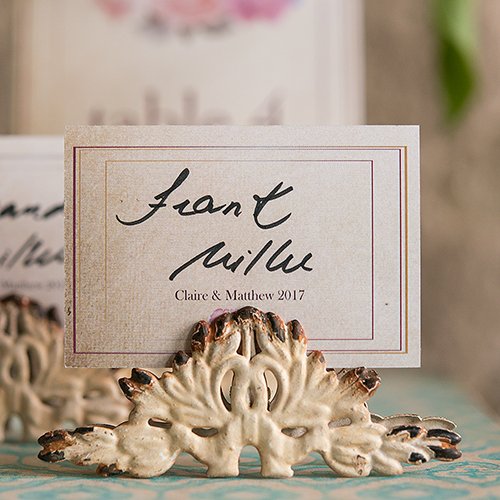 Antique Place Card Holder
Product Specs Dimensions: 3.5"L x 0.5"W x 1.38"H Materials: metal Minimum order: 6 Product Description This antique place card holder is a gorgeous way to decorate your wedding. It is vintage inspired, lightweight, and an ideal match to a vintage, rustic, or shabby chic themed wedding. Use to hold place cards, table numbers, or personal photos as decoration.
View Product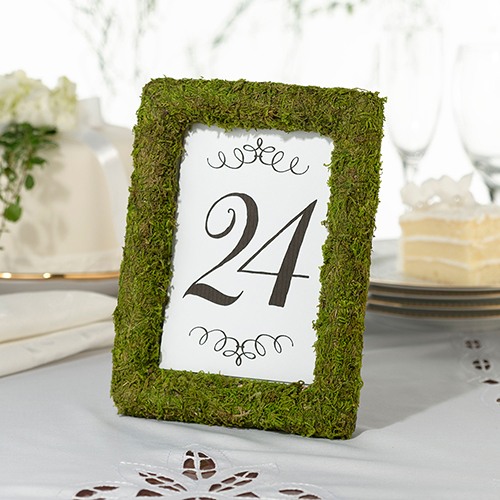 Quick View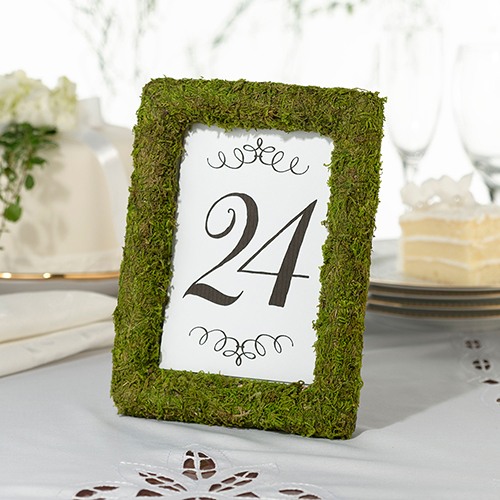 Moss Frame
Product Specs Display window: 6"L x 4"H Minimum order: 4 Product Description Breathe life into your wedding tablescape with this decorative and useful moss table frame. Use to display table numbers, inspiring quotes, or personal photos. Your guests will love your stylish attention to detail as this frame works beautifully with a rustic, woodland, or industrial chic theme.
View Product