Wedding Crystal Decorations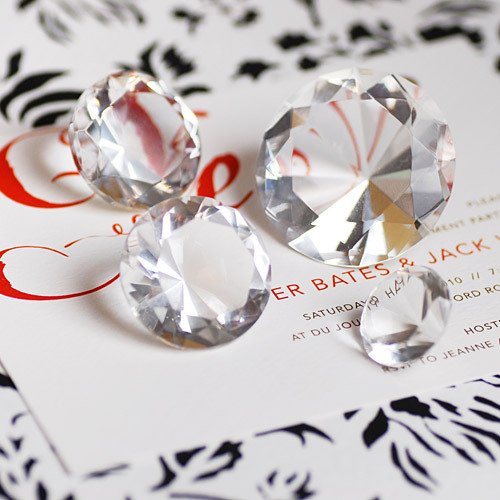 Assorted Crystal Diamond Table Decorations
Quick View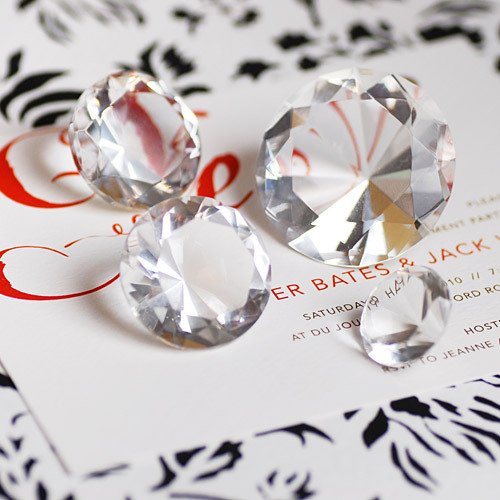 Assorted Crystal Diamond Table Decorations
Product Specs Small Diamond: 0.75" diameter; Medium Diamond: 1.13" diameter; Large Diamond: 1.5" diameter Product Description If diamonds are a girl's best friend, you'll have lots of BFFs with these assorted crystal diamond table decorations! They're great for weddings, bridal showers and engagement parties alike. Each multifaceted faux-diamond adds a sparkling, glamorous touch to wedding decorations or favors. And when combined with others in a variety of sizes, the effect can be truly ...
View Product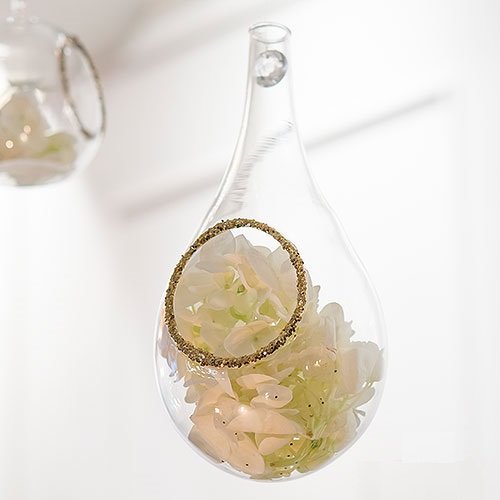 Blown Glass Tear-Drop Vases
Quick View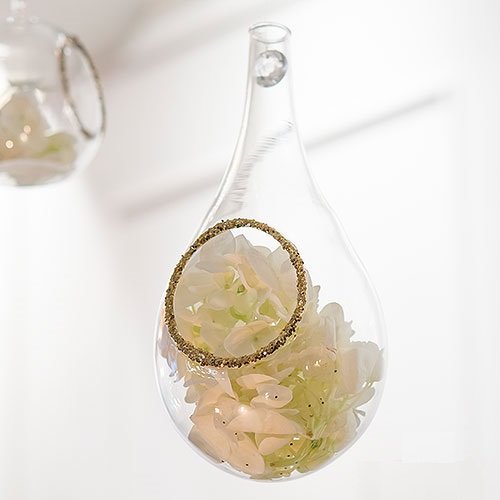 Blown Glass Tear-Drop Vases
Product Specs Dimensions: small: 3" diameter, 5.88"H, large: 3.75" diameter, 7.88"H Materials: glass Minimum order: 2 Note Crystal drops and garland not included. Product Description Create your dream wedding, shower, or reception look with these blown glass tear-drop vases. These elegant decor accessories are beautiful when filled with flowers and suspended from trees, archways, or ceilings. Mix and match sizes for a dynamic and dimensional look or add crystal garland to create exceptional ...
View Product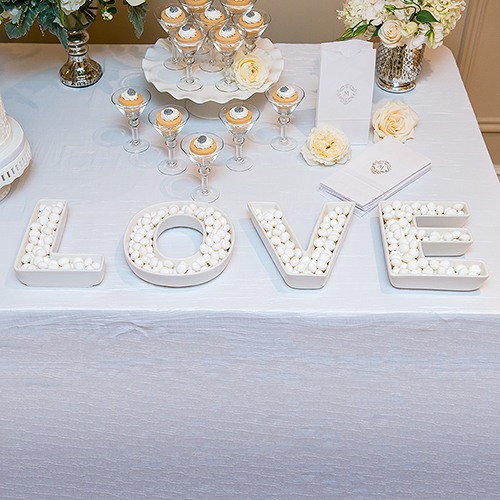 Quick View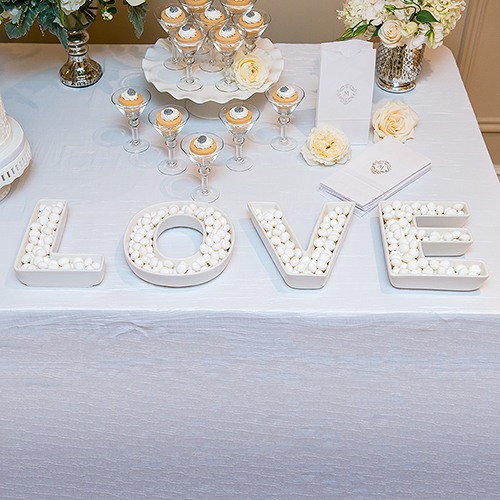 "LOVE" Plates Set
Product Specs Dimensions: approx. 7.5"L x 4"W x 1.75"H Contents: 1 "L" plate, 1 "O" plate, 1 "V" plate, and 1 "E" plate per set Materials: white glazed ceramic Product Description Love is one of the most beautiful things on earth, and now you can have it as a chic decorative accent for your wedding or bridal shower. Made from durable ceramic, these plates can be filled with anything from candy to candles. Fill these ...
View Product