Wedding Shower Boxes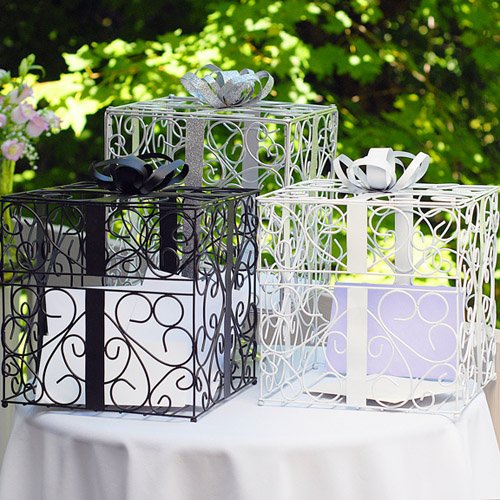 Ornate Metal Reception Card Box
Quick View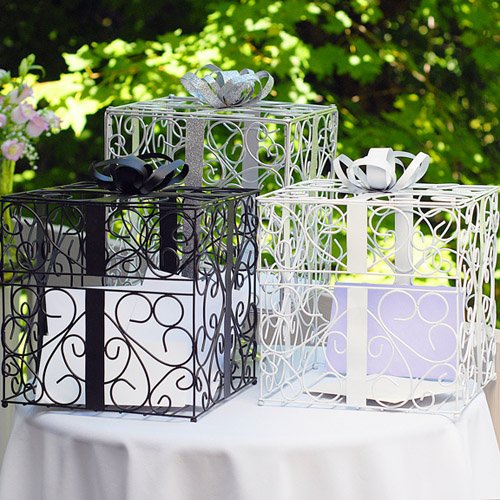 Ornate Metal Reception Card Box
Product Specs Dimensions: 10"L x 10"W x 10"H Product Description Just as your wedding dress isn't 'just' a dress, this ornate metal reception card box isn't 'just' a box. Incredible attention to detail makes this eye-catching wedding card holder a gorgeously chic table accessory. Whether you're looking for a practical bridal shower gift or a chic wedding decoration to wow your guests, this wedding card box is right on the money! Each metal money card ...
View Product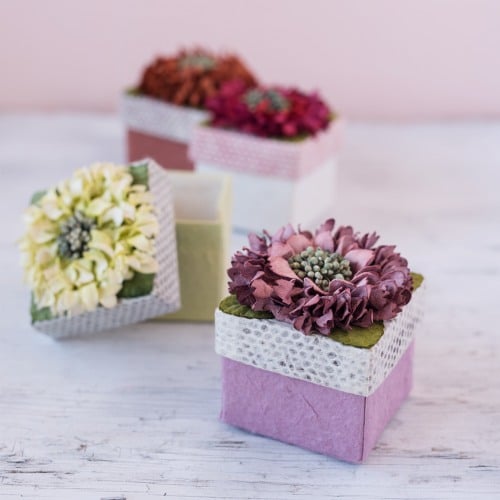 Quick View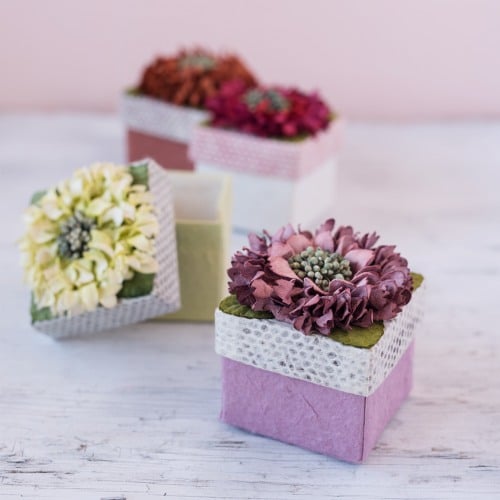 Flower Gift Box
Product Specs Dimensions: 2.75"L x 2.75"W x 2.5"H Minimum Order: 12 Product Description The gorgeous, mulberry paper favor boxes are stunning in their beauty and sturdy in construction, so guests will be able to take them home and continue to use them to house anything from paperclips to jewelry. As a favor for your bridal shower, engagement party, or wedding reception, fill these beautifully decorated boxes with homemade candy, cookies, or the traditional Jordan almonds. ...
View Product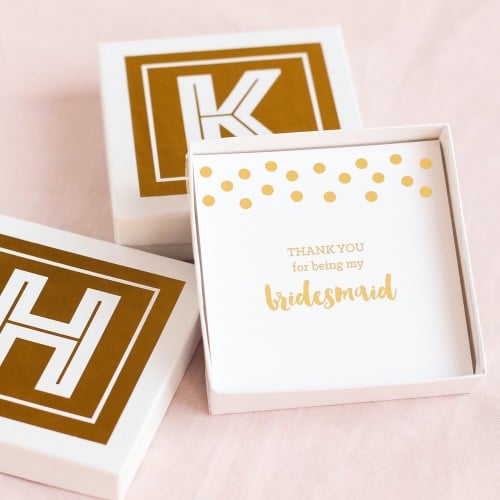 Quick View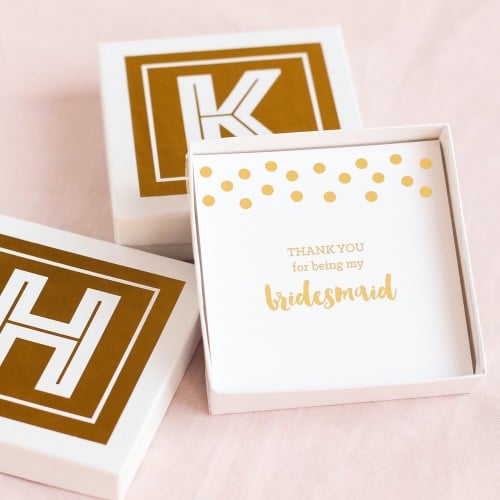 Monogram Gift Boxes
Product Specs Dimensions: 3.5" x 3.5" x 1" Quantity: 6 boxes per set Materials: vinyl gold foil decal Special note: choose up to 6 different monogram initials, boxes must be same color Product Description Packaging up thank-you's for your bridal shower is effortlessly chic with these gorgeous monogram gift boxes. Use up to six different vinyl decal monograms for your set of sixe boxes to ensure that each one is truly special. Trust us, your ...
View Product