Wedding Shower Chocolate Favors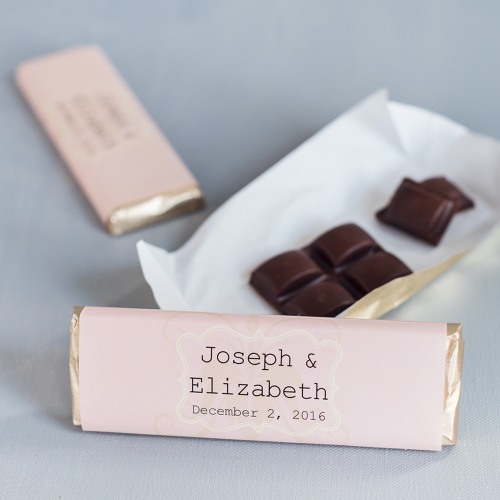 Personalized Bridal Shower Chocolate Bars
Quick View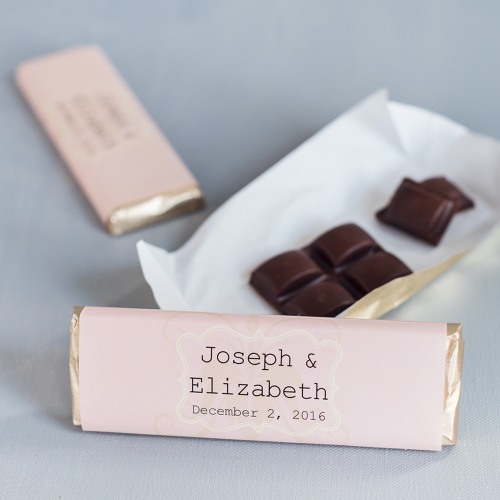 Personalized Bridal Shower Chocolate Bars
Add a sweet touch to your bridal shower that both the bride-to-be and guests will enjoy. Our personalized chocolate bars are great bridal shower favors that will leave a lasting impression. We have two top quality Belgian chocolates to choose from: elegant dark chocolate or classic milk chocolate wrapped in gold foil. Chocolate bars are kosher. Customize your shower favors with our wide range of elegant designs (see below for all available designs). Each chocolate ...
View Product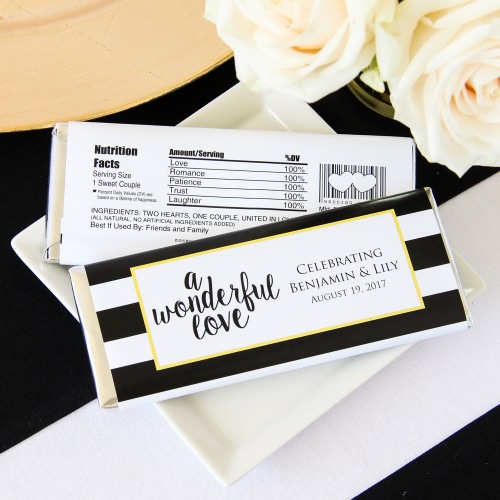 Personalized Wedding Hershey's Chocolate Bars
Quick View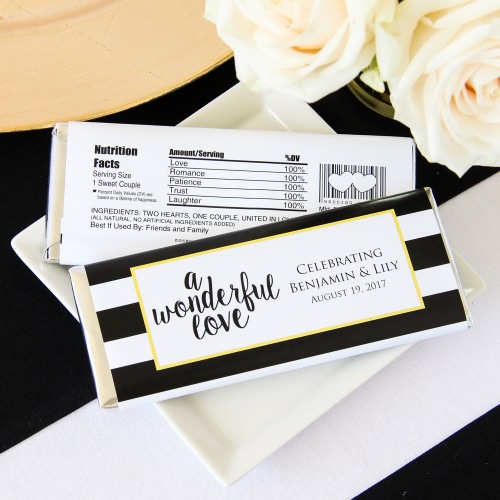 Personalized Wedding Hershey's Chocolate Bars
Since the year 1907, Hershey's has been making delightful chocolate bars and candy treats in all shapes and sizes. Today Hershey's chocolate is still a favorite all over the world. For couples looking for the classic American treat to pass out on their wedding day, look no further. Our personalized classic 1.55 oz Hershey's chocolate bars takes the traditional Hershey's chocolate bar and wraps it up in a beautiful personalized wrapper for a wonderful wedding, ...
View Product